项目图片
Built in 1931 and formerly known as the Canada Permanent Building, 320 Bay St is an 18-storey office tower located in the heart of downtown Toronto. The restoration of 320 Bay includes the base building renewal and upgrades to suites in the building to reposition it as a Class A office tower. In 2020, B+H's Toronto Studio moved into our new home at 320 Bay St. After being at our previous location for 35 years, we had to reinvent how we utilized office space in a world of work that had quickly been redefined by hybrid work models. We incorporated activity-based planning strategies with alternative workplace settings designed to enhance collaboration, drive innovation, and increase productivity.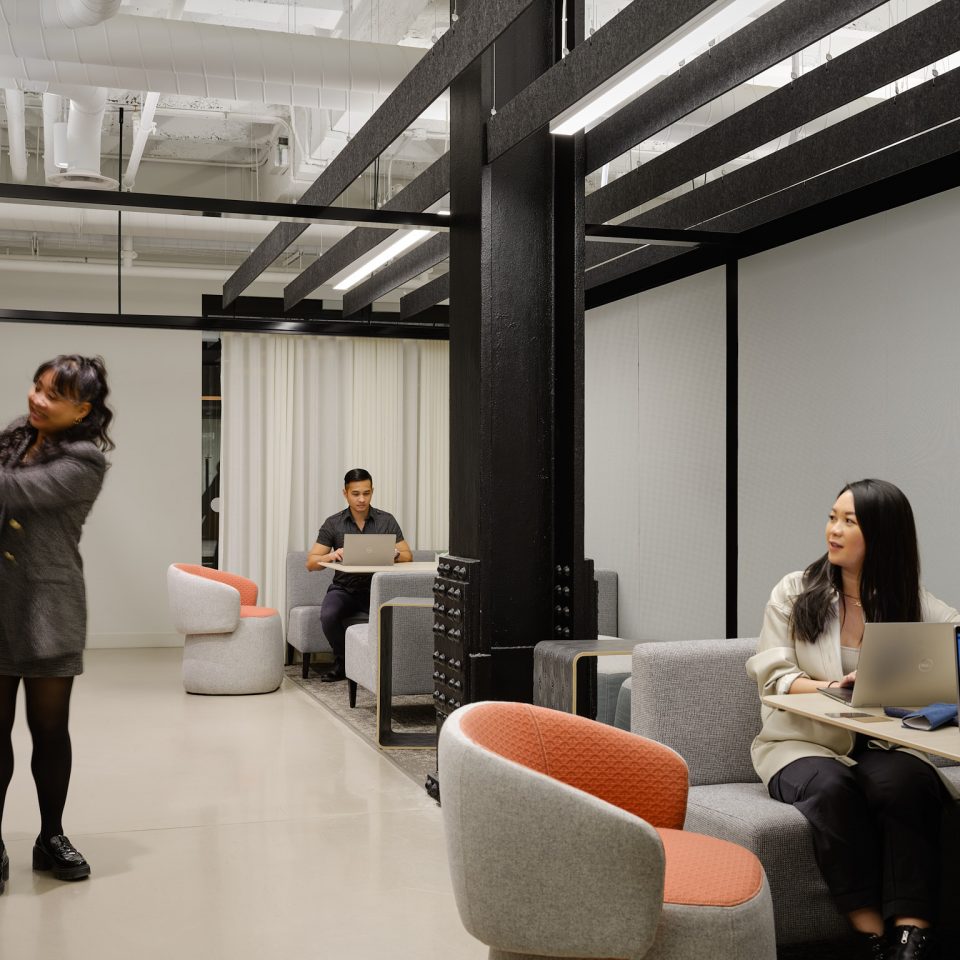 Upon entering the studio, visitors first come across The Sandbox – an open collaborative space used for interactive visioning, workshop sessions and studio gatherings. This is followed by a client coffee area and meeting rooms. The café is located further down the main hallway, creating a more dynamic and casual atmosphere. Workplace settings are located on the north side of the studio. To enhance the well-being of talent, the design increases access to natural light and views as much as possible and includes green plants. A variety of space types support solo and team activities, encouraging employees to select the space that's best suited to their activities and tasks.
The interiors team at B+H incorporated a number of sustainable features into the design of the space to target LEED Silver rating and encourage the health and well-being of talent, while maintaining the historical character of the building.