项目图片
Lisboeta Macau is a Macau-themed tourist destination and an iconic landmark that references the collective memory of the people of Macau. The complex is a unique integrated resort that aims to offer visitors an all-encompassing experience filled with nostalgia-themed hotels, distinctive dining experiences, and adventurous entertainment. Lisboeta Macau is composed of three hotels, a retail mall, and a vast array of entertainment spaces. The integrated resort is divided into two thematic zones – Retrospective Macau and Future Macau – aiming to showcase Macau's development since the 1960s, as well as to envision its vibrant future and potential.
The Lisboeta provides a vast array of food and beverage (F&B) options, including a Chinese seafood restaurant and eateries offering authentic local flavours. It will also have a versatile function space and an indoor swimming pool. CHIL Interior Design, the hospitality studio of B+H, provided interior design for the property's key F&B areas, the multifunction and pre-function area, the swimming pool, the changing room, and the lift lobbies. The F&B areas include four signature restaurants of various types: a restaurant for all-day dining, a noodle bar, a seafood restaurant, and a lobby bar.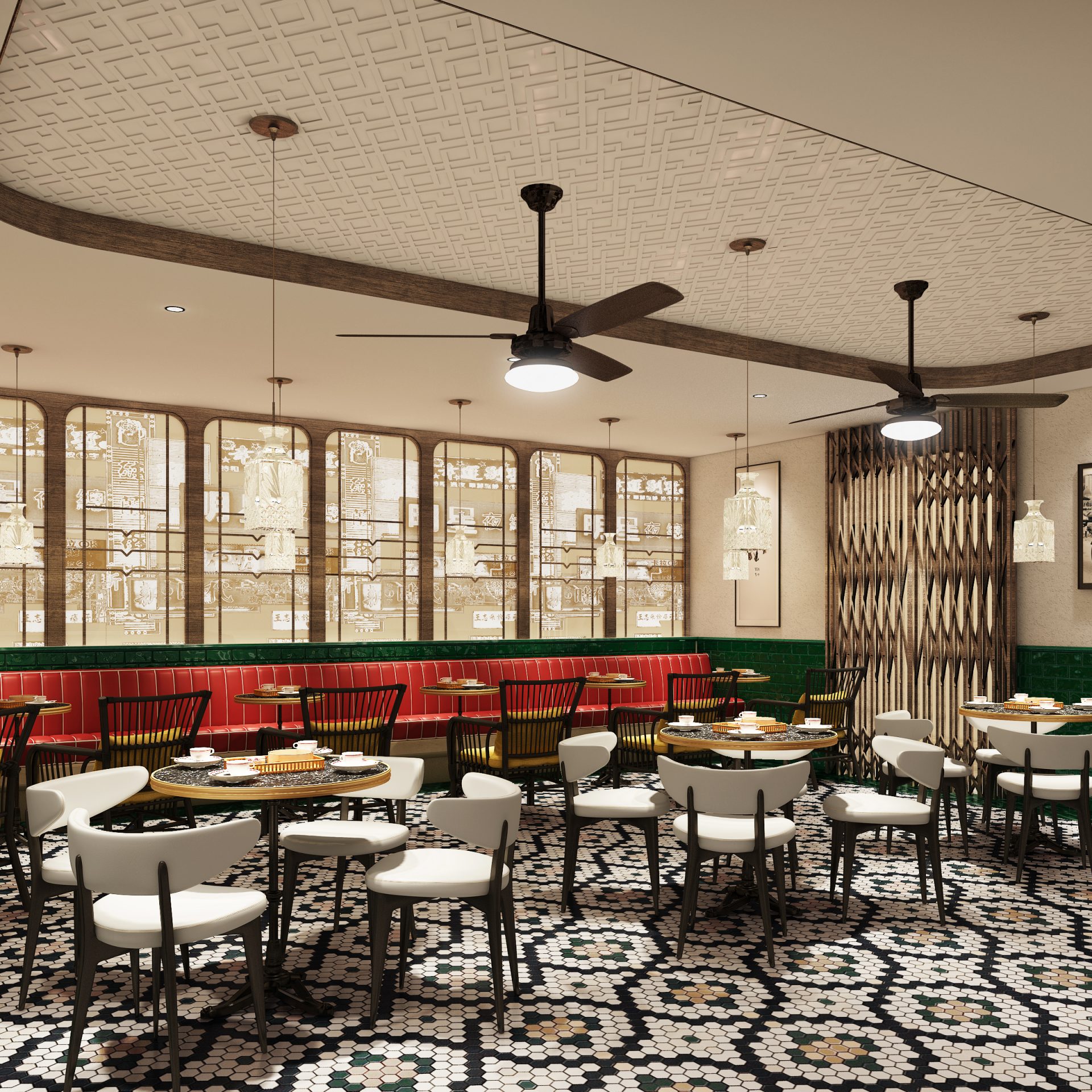 The dining facilities of Lisboeta Macau provide guests with an immersive experience of old Macau through classic tastes and iconic design and visuals. CHIL's design echoes and punctuates its Macau-featured elements via a thoughtfully orchestrated design language and elevates these signature F&B offerings into the Lisboeta Macau's most appealing and Instagrammable destinations, driving both attention and popularity to the new entertainment complex.