Envisioning the Future of Healthcare
The European Healthcare Design 2017 Congress & Exhibition
Organized by Architects for Health and SALUS Global Knowledge Exchange, the European Healthcare Design 2017 Congress & Exhibition took place from June 11 – 14th in London, UK. Commending leaders in healthcare design, the European Healthcare Design Awards celebrated projects, innovations and research, which will raise the bar in design and service delivery in Europe and across the globe.
B+H is honoured to have received one of four awards in the category of large projects, with a high commendation for our collaborative efforts with Perkins+Will Architects in the healthcare design category for spaces over 25,000 sqm for the redevelopment of Markham Stouffville Hospital (MSH). The redevelopment of MSH marks a transformation for the community through its design as an integrated wellness hub. Bill Nankivell, B+H CEO, was invited to speak about MSH's design, in a presentation entitled, "New models of healthcare, planning, design and architecture: Markham Stouffville Hospital".
Click here to download the presentation.
An environment of health and wellness, the vision for WIHC was to not simply design a hospital campus, but rather, to create an oasis.
Click here to view the poster.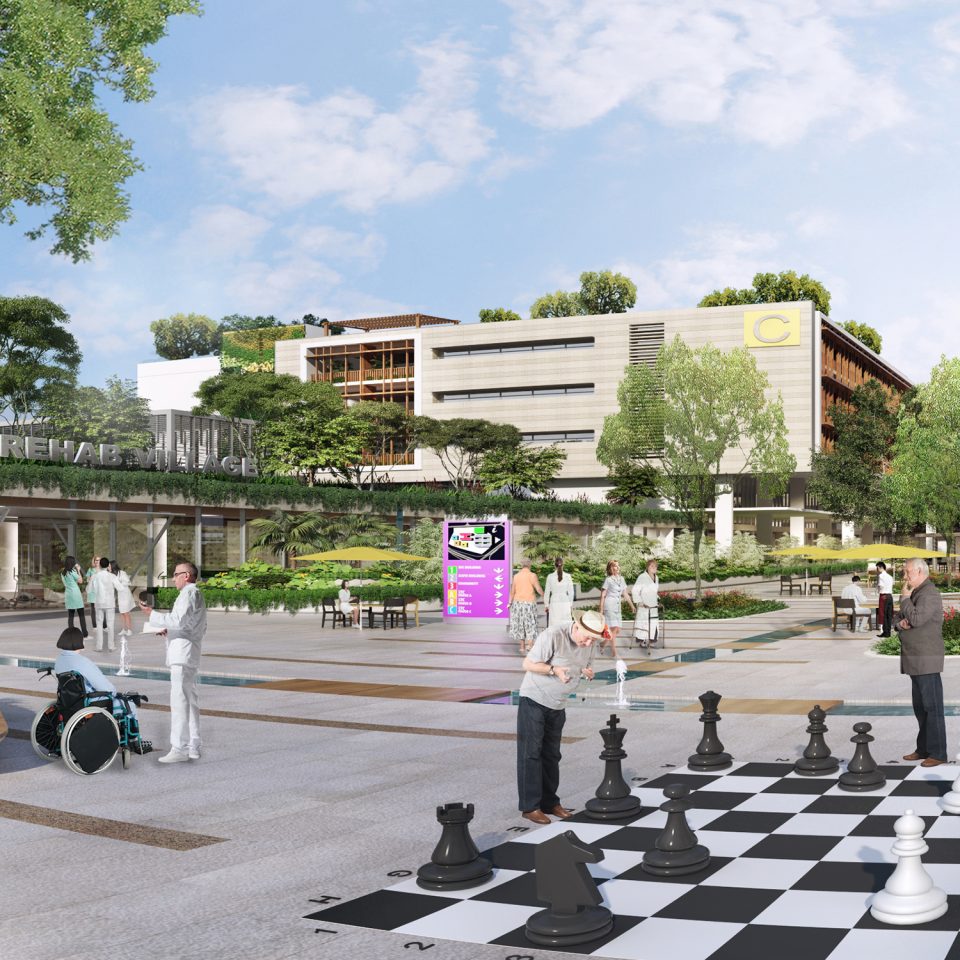 The Changi General Hospital Integrated Building creates a new paradigm for a growing local elderly population.
Click here to view the poster.