Groundbreaking Ceremony of Quang Ngai International Education City
Changing education globally
On March 31, B+H Architects participated in the groundbreaking ceremony of the International Education City (IEC) Project, a 10-ha educational campus developed by Nguyen Hoang Group (NHG) in Vietnam's Quang Ngai Province, that will change the way international education is delivered globally.
The International Education City, NHG's pioneering project, brings together four unique education brands on one campus where they will benefit from an unparalleled range of shared amenities. The institutions, The School of North America (SNA), the UK Academy, iSchool and Saigon Academy, each serve a different student population.
NHG's powerful vision for a new generation of educational campuses provides a tremendously exciting opportunity to think about education as an immersive journey from childhood to adulthood.

~ Robert Marshall, B+H Principal and Global Director Planning & Landscape.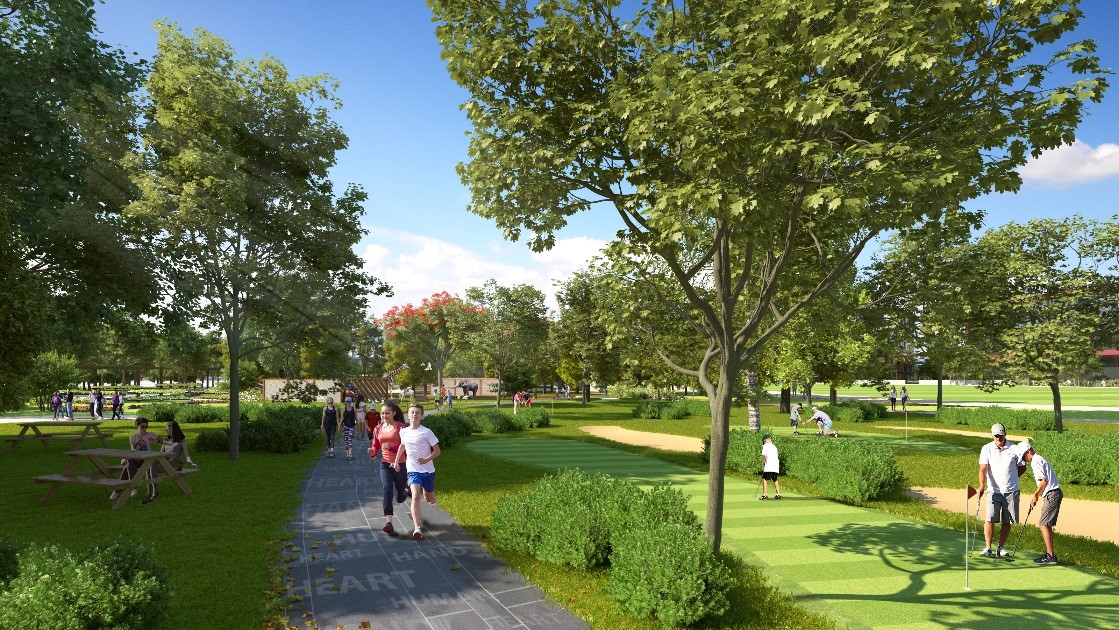 B+H's masterplan design for the amenities and the site connectivity embraces the "5H" of NHG's educational philosophy; head, heart, hand, health, and human. The four school institutions each anchor a corner of the site and the perimeter is punctuated by various points of entry informed by Feng Shui principles. A students move deeper into the heart of the campus via a series of paths and walkways that encourage running, walking and biking, they find courtyards, gathering spaces and outdoor classrooms. At the heart of the site lies unique educational amenities such as a farm and a petting zoo, as well as state-of-the-art sports facilities including a swimming pool, football pitches and even a practice golf course.
Planning and design for the buildings embraces a belief that the buildings themselves should be part of the educational experience. Their form and flow wraps around the students, sheltering the kindergartners and inviting students to explore and engage with their physical environment.
"With all our experience around the world, this is a particularly exciting relationship because NHG's vision will redefine both the delivery and the quality of education for Viet Nam. As more campuses break ground, we will be looking to adapt each campus to its local context and community while preserving a consistently high educational experience," explains Marshall.
The International Education City Project has the investment capital of VND 1,000 billion (US$43.4 million) and targets to be completed in May, 2019.