B+H's Holistic Approach to Campus Planning for the Opening of International Education City in Quang Ngai, Vietnam
International Education City Quang Ngai
On June 28, B+H Architects was delighted to participate in the Inauguration Ceremony of the International Education City (IEC) in Quang Ngai Province, central Vietnam. Organized by Nguyen Hoang Group with the theme "Eagle Wings Wide Opened", the event was successful and welcomed full participation from Quang Ngai provincial officers, project development stakeholders, distinguished guests, school principals and staff, students and their families. Robert Marshall, Global Director of Planning & Landscape and Quan Nguyen, Director of Planning & Landscape Vietnam were honored representatives from B+H at the event.
IEC is the pioneering educational model developed by Nguyen Hoang Group in Vietnam offering all levels of education from kindergarten to postgraduate with international quality. Commencing construction in March 2018, the 10-ha IEC Quang Ngai houses four school institutions under NHG's systems including SGA (the international Saigon Academy kindergarten); iSchool (the international integration education iSchool); UKA (the international UK Academy bilingual school) and SNA (the International School of North America).
B+H's masterplan design for the amenities and the site connectivity embraces the "5 H" educational philosophy of NHG; Head (intelligence & wisdom), Heart (love & generosity), Hand (outstanding skills & community service), Health (strength and courage), and Human (well-rounded people with full developed Mind-Intelligence-Ability). The main entrance is located off the main southern road and announced with a Plaza. The four school buildings each anchor a corner of the site and the perimeter is punctuated by various points of entry informed by Feng Shui principles. Planning and design for the buildings embraces a belief that the buildings themselves should be part of the educational experience. Their form and flow wraps around the students, sheltering the kindergartners and inviting students to explore and engage with their physical environment. Physical connections between the schools are made with a Galleria open with views to the central sports facility.
Moving deeper into the heart of the campus via a series of paths and walkways that encourage running, walking and biking, students will experience various courtyards, statue gardens, gathering spaces and outdoor classrooms.
At the heart of the site marked by a clock tower, lies unique educational amenities such as spaces for painting, music, aerobics, laboratories, robots, a theatre, a petting zoo and a high tech edu-farm, as well as state-of-the-art sports facilities including a 10-lane Olympic swimming pool, football pitch, a multipurpose sports hall with 1,800 seats, a practice golf course and other facilities. All these amenities are accessible from all educational units.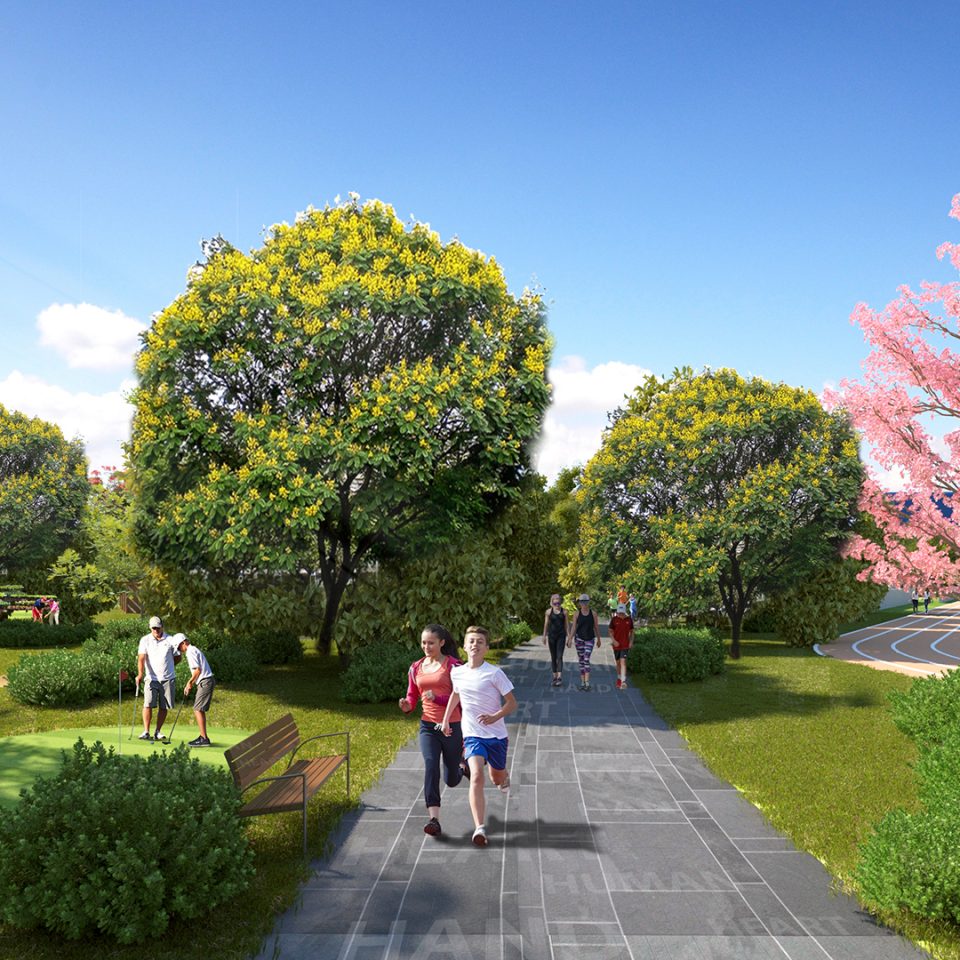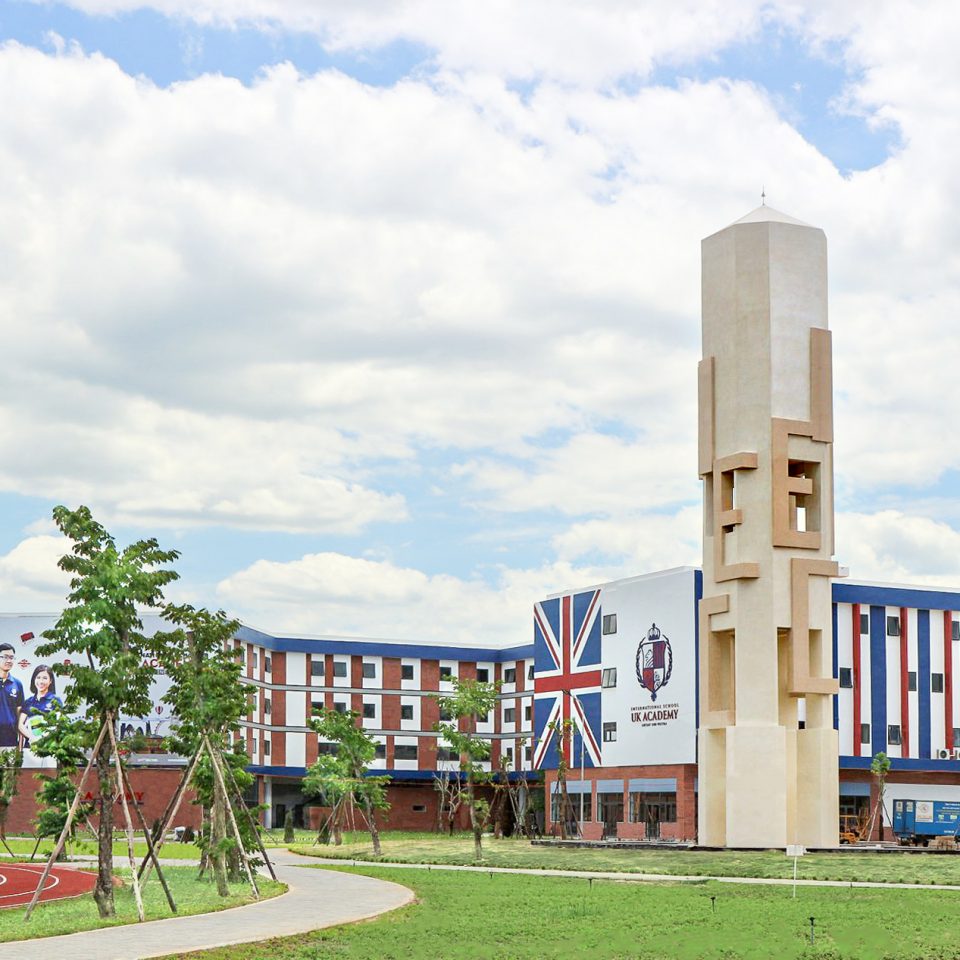 Designed with the concept of an open urban area for education with international standards, Quang Ngai IEC has greenery density of up to 70% of the area. The Green Corridors surrounding the football pitch in the central area are extending into the neighborhood creating a complete "green education ecosystem" for students. With modern facilities and available educational conveniences, IEC Quang Ngai is ready to welcome more than16,000 students for the 2019-2020 academic year.
Nguyen Hoang Group has planned to expand the IEC model nationwide, including a 150ha project in Hai Phong, a 170ha project in DakLak, 60ha project in Nam Hoi An, 40 ha project in Hue, 40ha project in Bac Lieu, and in other provinces.
With extensive campus planning experience around the world, B+H is delighted to collaborate with NHG on these exciting developments to help realise their powerful vision for a new generation of educational campuses redefining both the delivery and the quality of education for Vietnam. "This is a tremendously exciting opportunity to think about education as an immersive journey from childhood to adulthood. As more campuses break ground, we will be looking to adapt each campus to its local context and community while preserving a consistently high educational experience" explains Robert Marshall, Principal and Global Director of B+H Planning & Landscape.
B+H is the master planning consultant and A8 Studio is the architectural design consultant for the IEC Quang Ngai.