Winning B+H Design Revealed for new Shenzhen Children's Hospital and Science & Education Building
B+H is excited to announce the news that our design proposal has been selected as the winner of an international competition to design the new Shenzhen Children's Hospital and Science and Education Building. B+H Architects, in joint venture with East China Architectural Design & Research Institute (ECADI), were awarded first place for a vision which emphasizes the importance of the collaboration between research, education and patient care spaces in advancing paediatric healthcare in the region.
The existing Shenzhen Children's Hospital has been a landmark in the Futian area of Shenzhen since it was established in 1998, occupying a pivotal site on the edge of the well-known Lianhuashan park. The client's vision for the new building, located to the west of the existing campus, was to create a truly special 'once-in-a-lifetime' healthcare facility to support the delivery of top-quality care for children, as well as to provide a new home for advanced research and learning in paediatric medicine.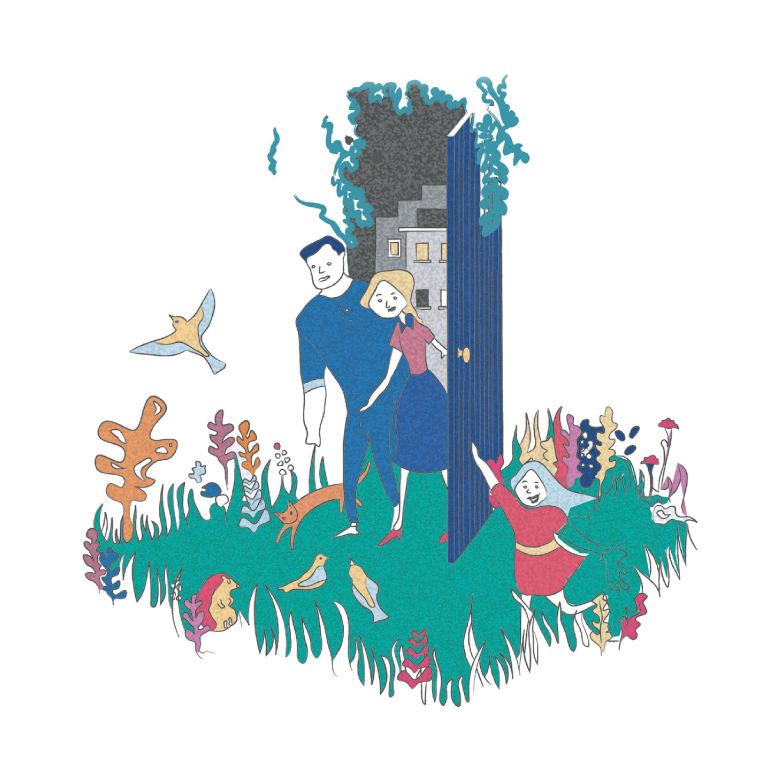 "Children live very much in the present and can experience each moment very intensely – sights, sounds, scale, touch, colours and patterns hold delights and surprises that we as adults often overlook" says Stephanie Costelloe, Principal and Director of Healthcare, Asia. "At the very heart of our design approach was a desire to experience this building through the eyes of the children who will be coming here; to instil a sense of wonder in every corner which would celebrate their unique and joyful view of the world – whilst also encouraging adults to interact with the environment in a similarly social, playful and collaborative way".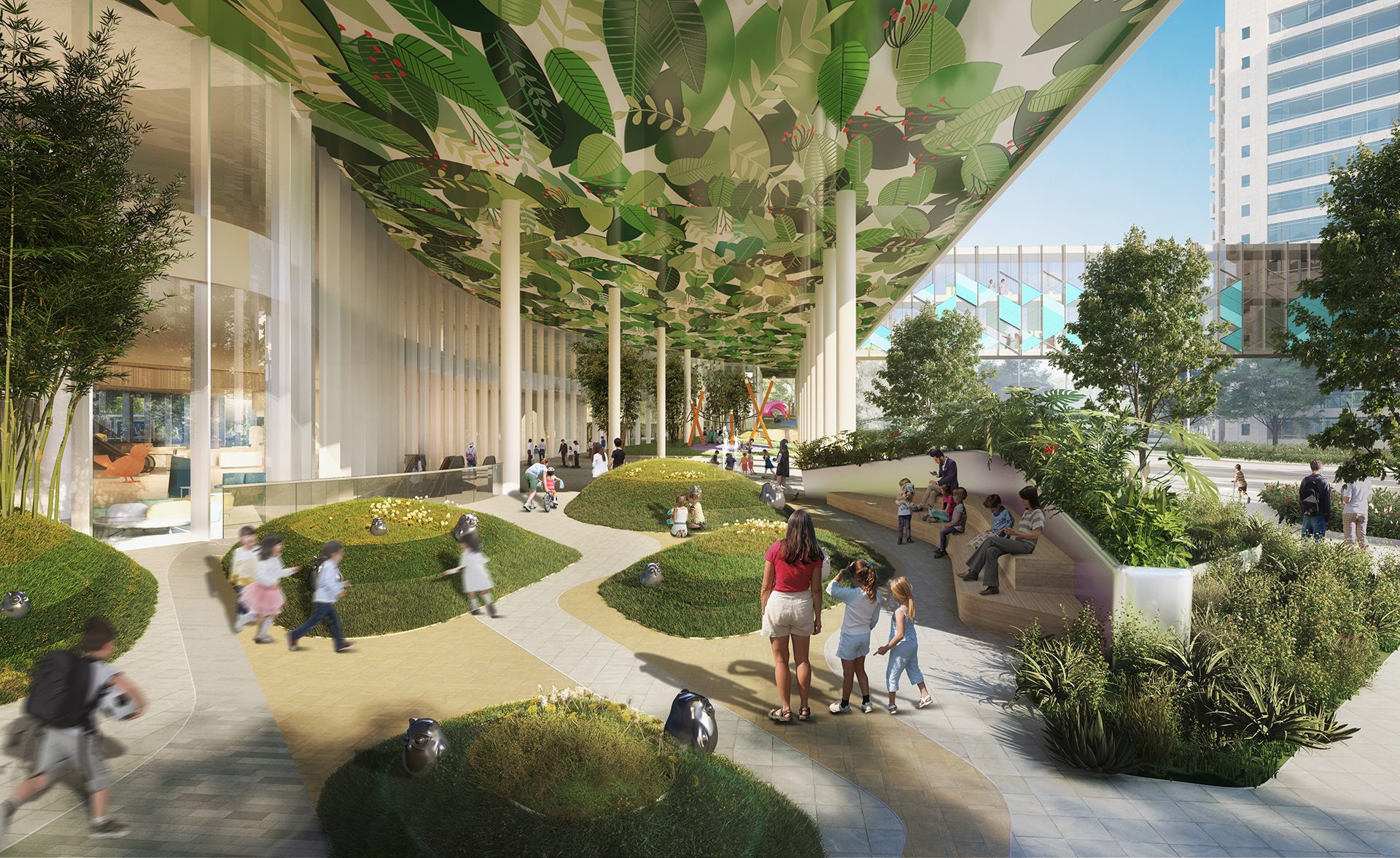 B+H's integrated design approach allowed us to easily weave a cohesive response from the site master-planning through to the architecture, medical planning and interiors, with special emphasis on the integration of landscape design. Our vision is to ensure that the building's occupants not only fully engage with the surrounding natural landscape, but that we create a unique micro-landscape within and around the building, from ground floor to rooftop gardens. One key idea was the introduction of the vertical "secret garden", intended to enthral young eyes and provide a welcome distraction to patients and their families during the healing process.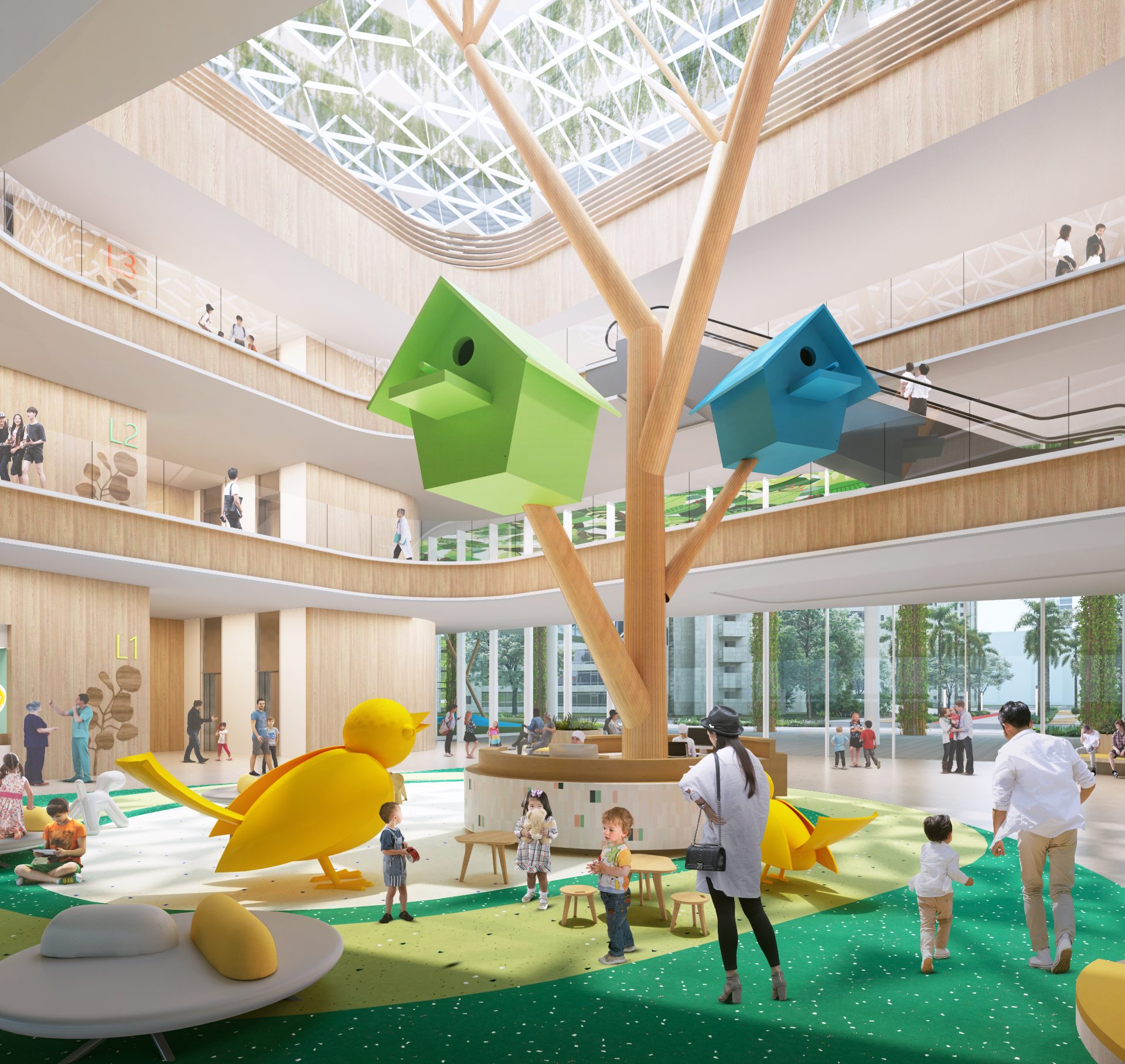 The international design competition was organized by the Shenzhen municipal government and attracted more than 25 entries from around the world.The B+H/ECADI design proposal was elected the unanimous first place winner and the team were awarded the contract for full design services.