Project Photos
Located in Toronto's fast-developing South Core district between Union Station and the waterfront, the 32-storey office tower at 16 York was designed by B+H and architectsAlliance and includes 879,000 square feet of office space, three underground parking levels and ground level retail space. Features include a one-acre green roof garden elevated 40 feet above street level, an expansive courtyard adjacent to the building, a connection to Toronto's PATH system and a dramatically swooping canopy extending over the building entrance.
The main entrance lobby is designed to attract premium tenants, and as such the floor-to-ceiling glass is complemented by timeless white marble walls and granite floors with wood and metal details. The high-quality materials and neutral palette will elegantly set off planned art installations. Seating is clustered in conversational groupings throughout the space, hosting impromptu meetings and offering prime views of the city life outside. Our integrated design approach also encompassed the elevator lobby, elevator cab interiors and base building washrooms. Secure bicycle storage, locker and shower areas encourage cycling and other forms of active transportation.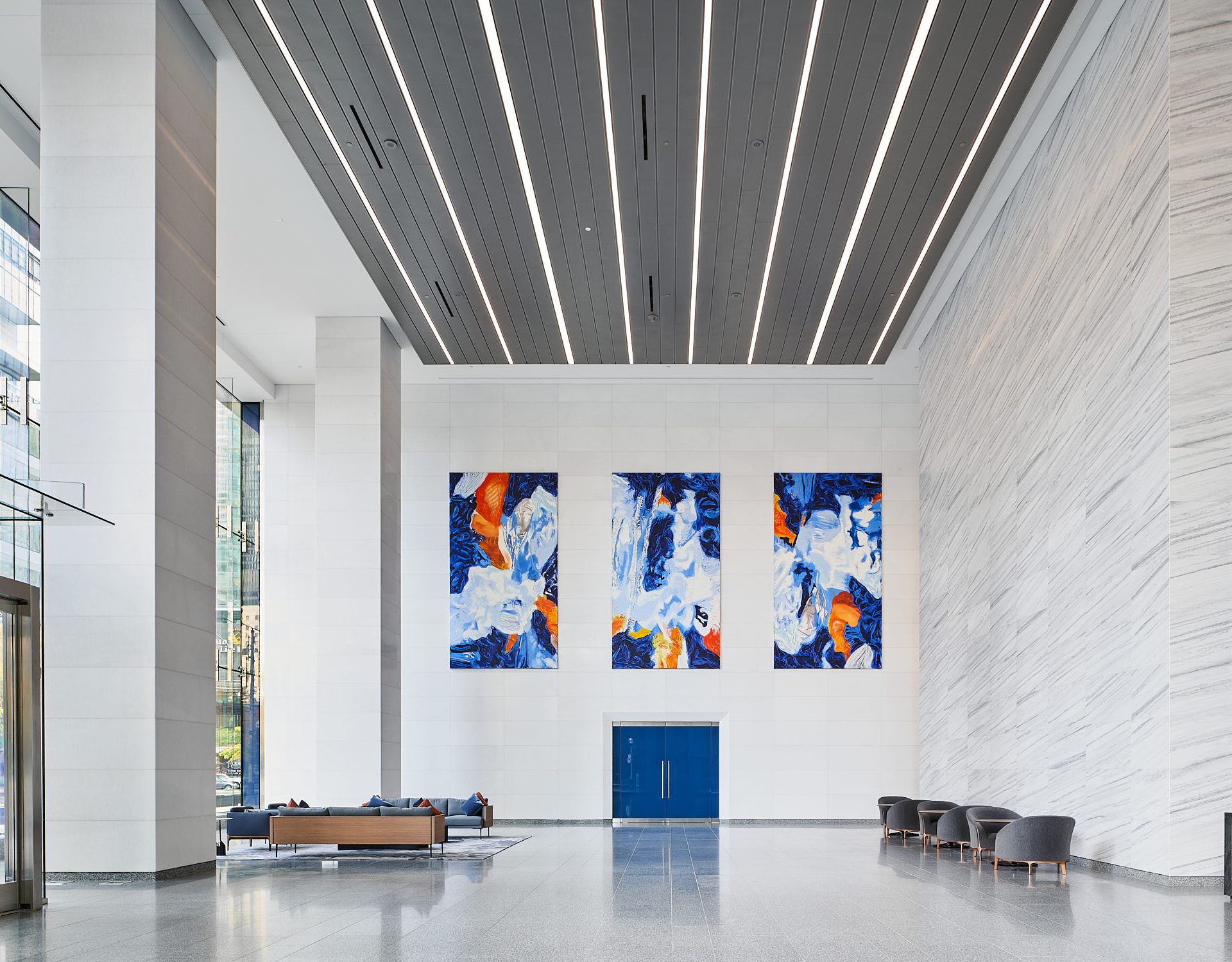 Designed to exceed LEED Platinum standards and International WELL Institute workplace guidelines, 16 York represents the very best in office evolution. Advanced technologies allow for maximum operational efficiency, performance and comfort, creating a workplace environment adaptable to any need and focused on the health and wellbeing of its inhabitants.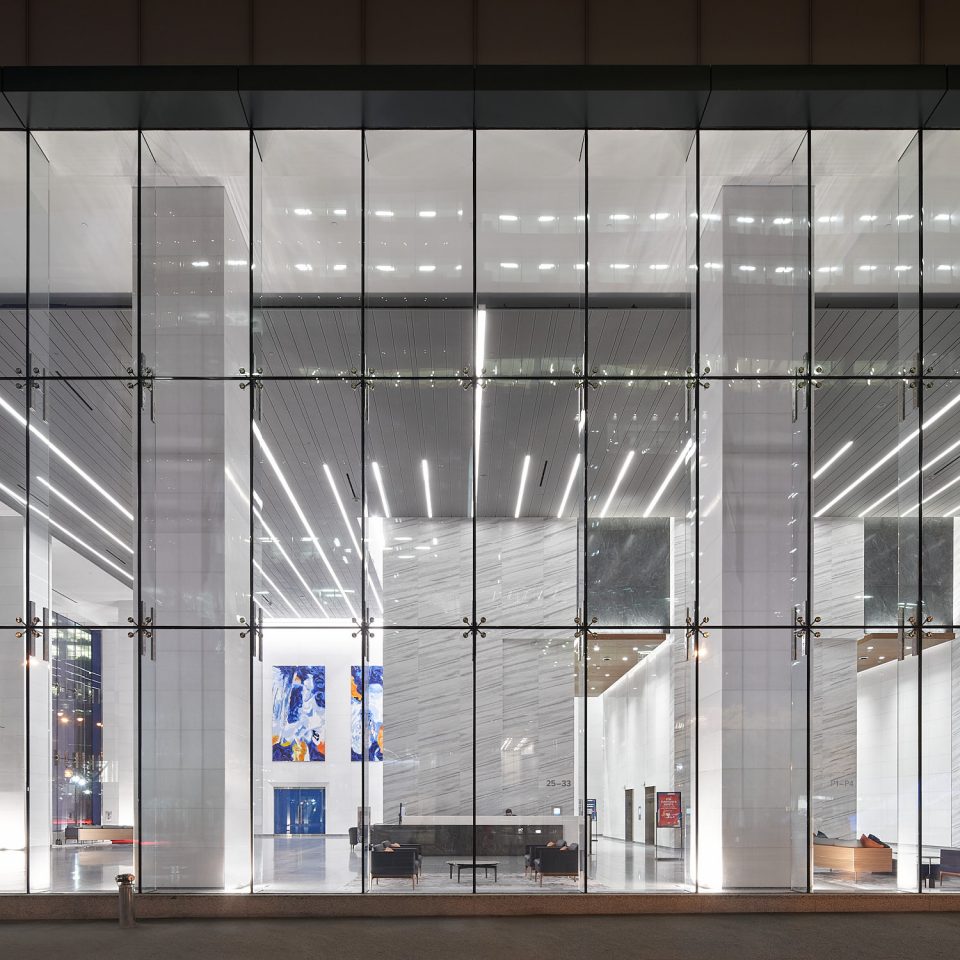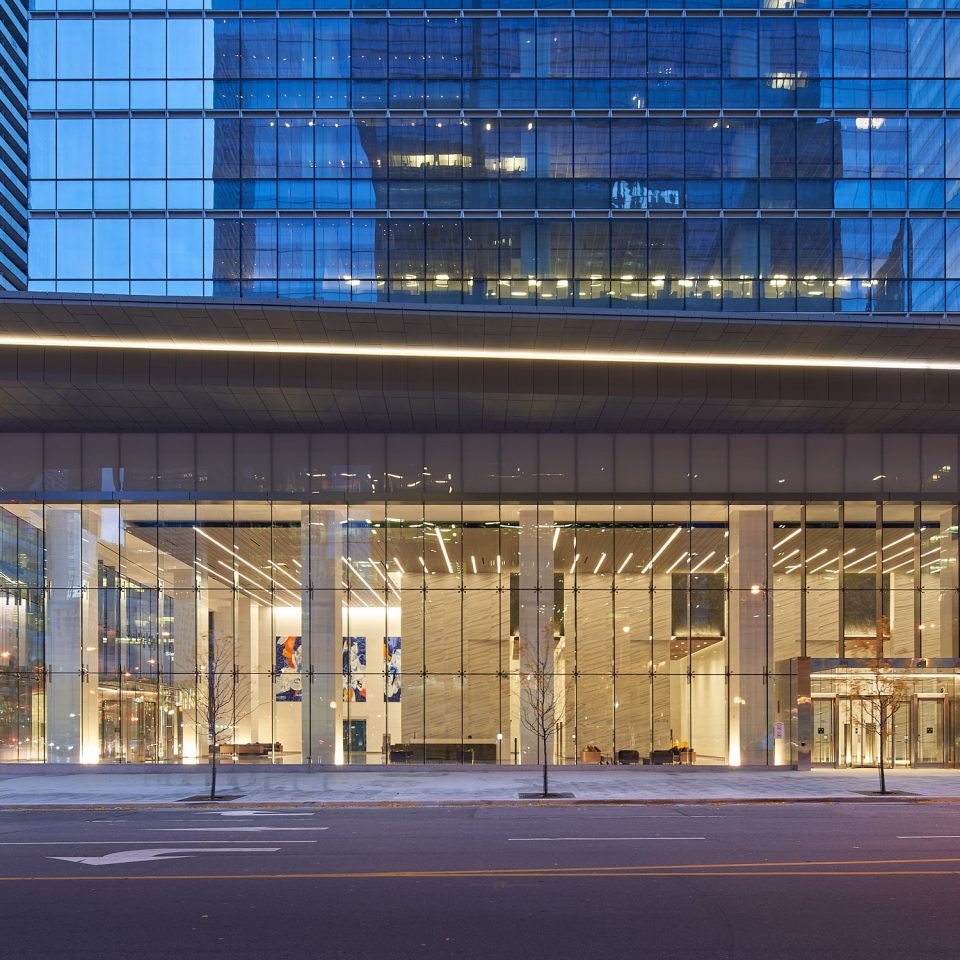 B+H also designed the streetscape for 16 York, which includes the integration of a Lars Fisk sculpture and complementary spherical streetscape elements, along with an urban patio.