Project Photos
An extension of the existing Downtown Toronto core, the 433 Front St W transit-oriented development will become a compelling mixed-use community destination within the Greater Toronto Area and will support the continued evolution of the city. Incorporating a strong public realm design, the development will see the creation of a regionally connected, people-first destination defined by unique spaces and community settings through high-density residential and commercial development.
Working closely with the Metrolinx team, B+H collaborated with Robert Bird Group, PCL, and Deloitte to formalize a feasibility study that will become the basis for a new Official Plan and that will inform Zoning By-law amendments for the area. The study outlines a vision for a vibrant, dynamic, and resilient community that will accommodate diverse residential capacity and a built environment that is integrated into a high-quality public realm, supported by commercial development.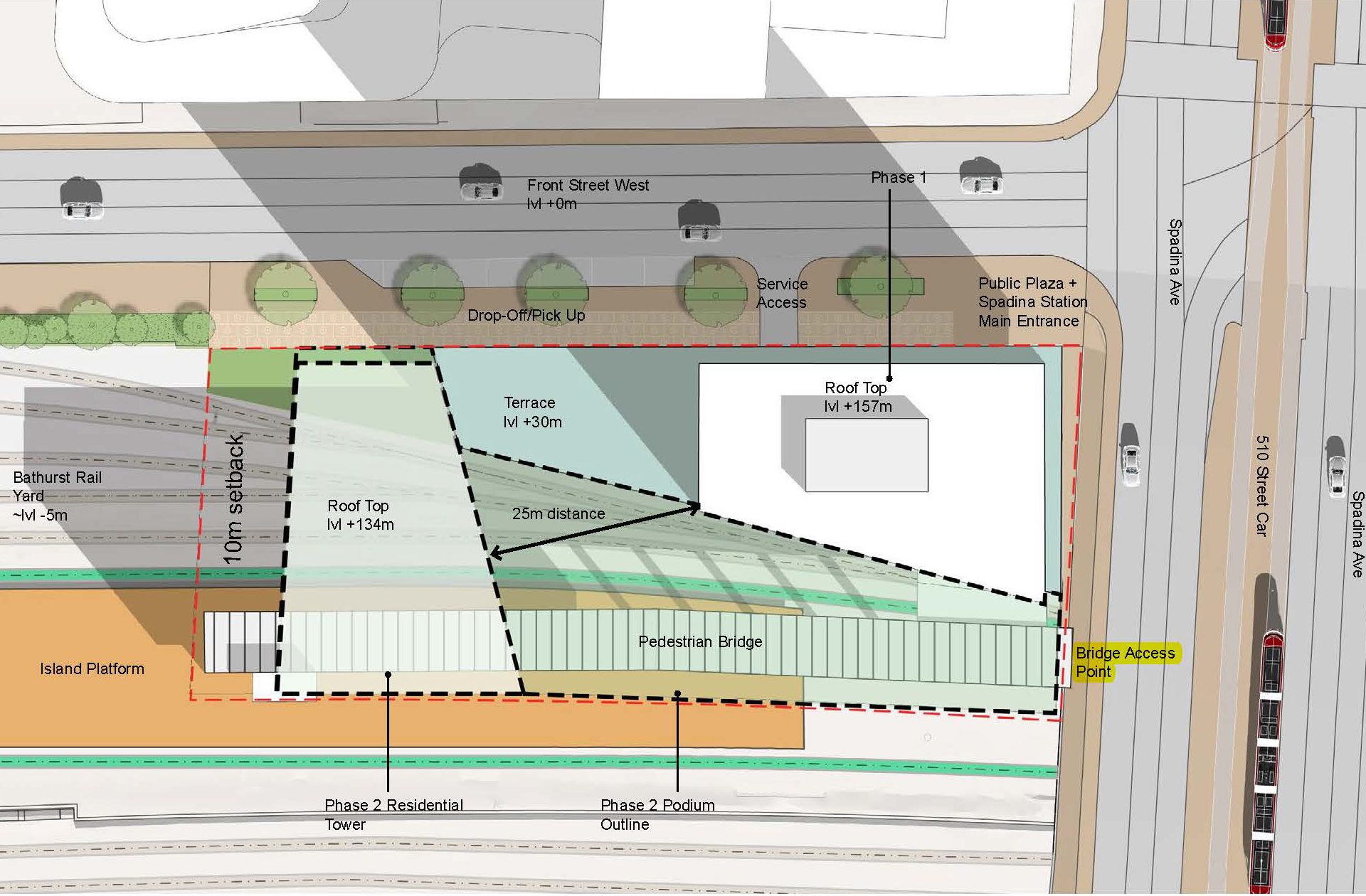 The 433 Front St W plan encourages higher-density development and the creation of mixed-use centres that capitalize on the GO Transit expansion and other transit development initiatives. The feasibility study proposed multiple options, with each presenting different strategies by which to recognize the area's relationship to the future Spadina GO Station and with the aim to increase residential and employment choices in the downtown core. By responding to the immediate context and incorporating strategic TOD principles, the study explored how the city could accommodate future growth within an existing developed area, while promoting mobility in a dense urban neighbourhood.