Project Photos
The new Center for Trades Education and Innovation at Camosun College in Victoria, British Columbia was designed to give the trade school a prominence and presence on the campus that was previously lacking. It provides improvement in the student experience by incorporating the lessons learned by the college from years of ad-hoc buildings housing the trades, into a state-of-the-art facility considered from the ground up. It also created a common student space and anchor for the north of the campus and helped establish new connections between the campus and students.
The design for this space takes its cue from the industry training that it houses. A language of large glulam beams, expressed and exposed steel connections, and exposed building systems all help the students to understand the practical applications of what they are learning.
The majority of the building is industrial in nature, however special attention was paid to the south façade which faces the campus and houses the classrooms. The main atrium is the hub of the building, joining the two wings and providing a high-quality space for students from all over the campus. The enormous wood truss that defines the atrium and soars towards the campus takes inspiration from the form of ship hulls, reflecting the provincial government and college goal of promoting marine technologies. The use of wood throughout the building helps the college to meet the wood first initiative in BC.
Insulated metal panels were used for most of the building including the first use in BC of integrated transparent panels for daylighting. This enabled the design team to save enough money from a very tight budget to focus it where required and create a memorable central atrium.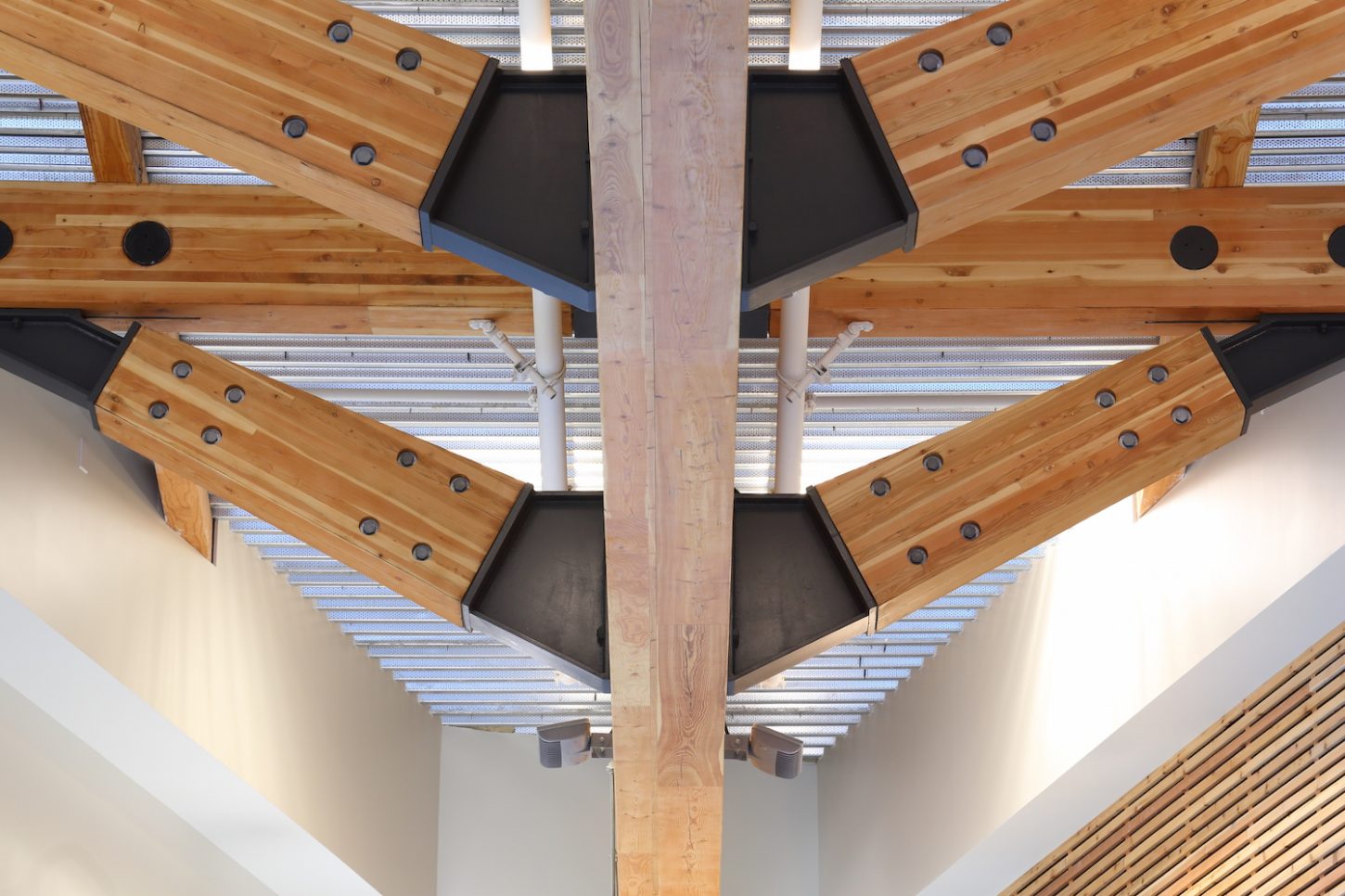 Daylighting was incorporated throughout the building including the industrial shops through the use of clerestory translucent panels and fully glazed overhead shop doors. Storm water retention is incorporated into the design through swales, retaining ponds and a rooftop storage area.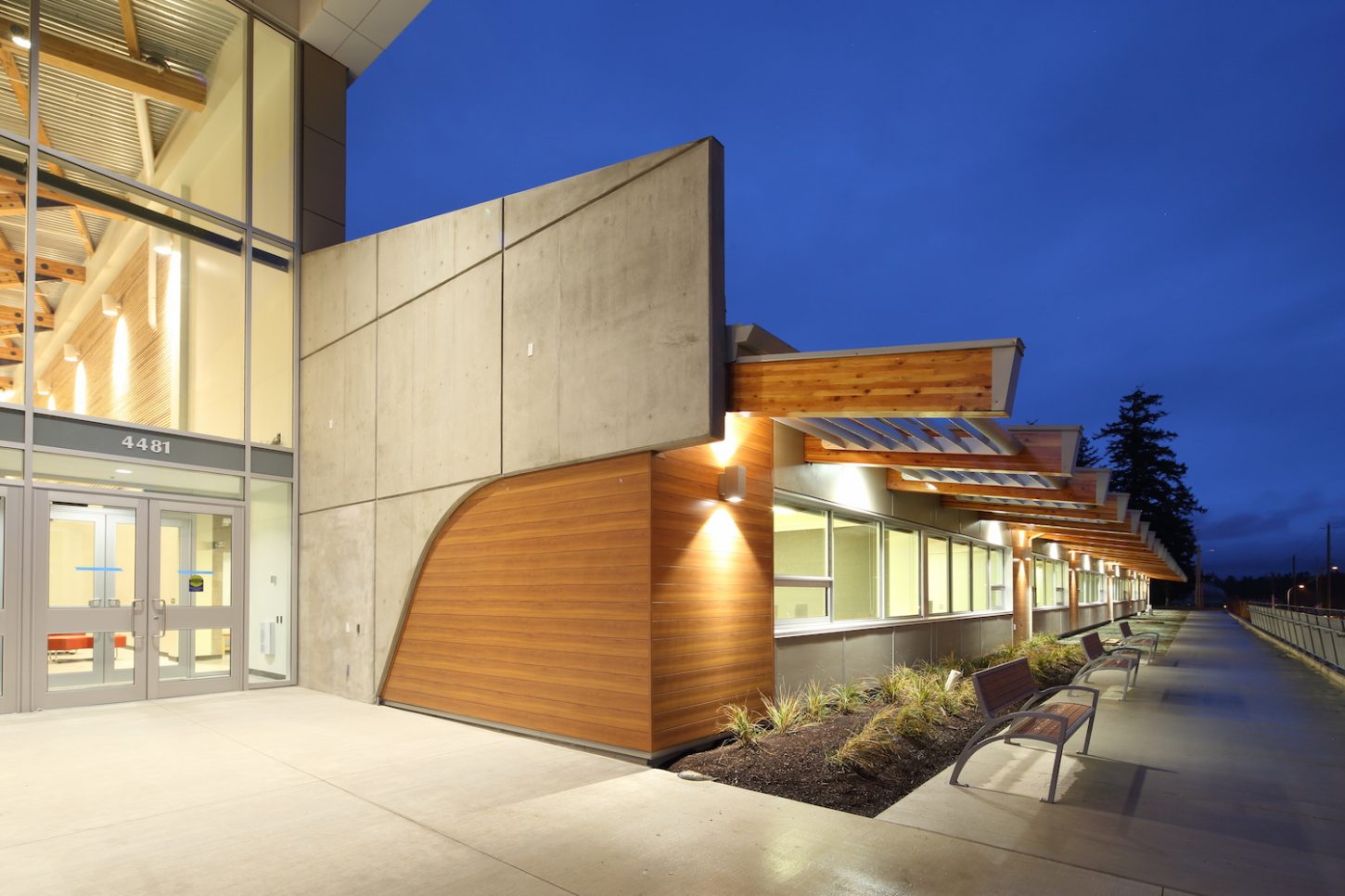 The new building is sited largely on the footprint of a previous building to minimize the impact to surrounding forests and grasslands. The building itself provides a buffer to the campus from the necessarily loud activities happening at the industrial works yard in the rear of the building. The retained forested area provides a substantial buffer to the neighbors, mitigating noise and views. Additional considerations were given to the location of the central atrium on a new axis corresponding the campus masterplan, and an analysis of the existing rock profile to minimize the required blasting.
The high degree of collaboration for the main structural elements produced a very successful cohesion of design and function. The industrial nature of the building has been well received by all involved as a signature building for the campus and college identity.