Project Photos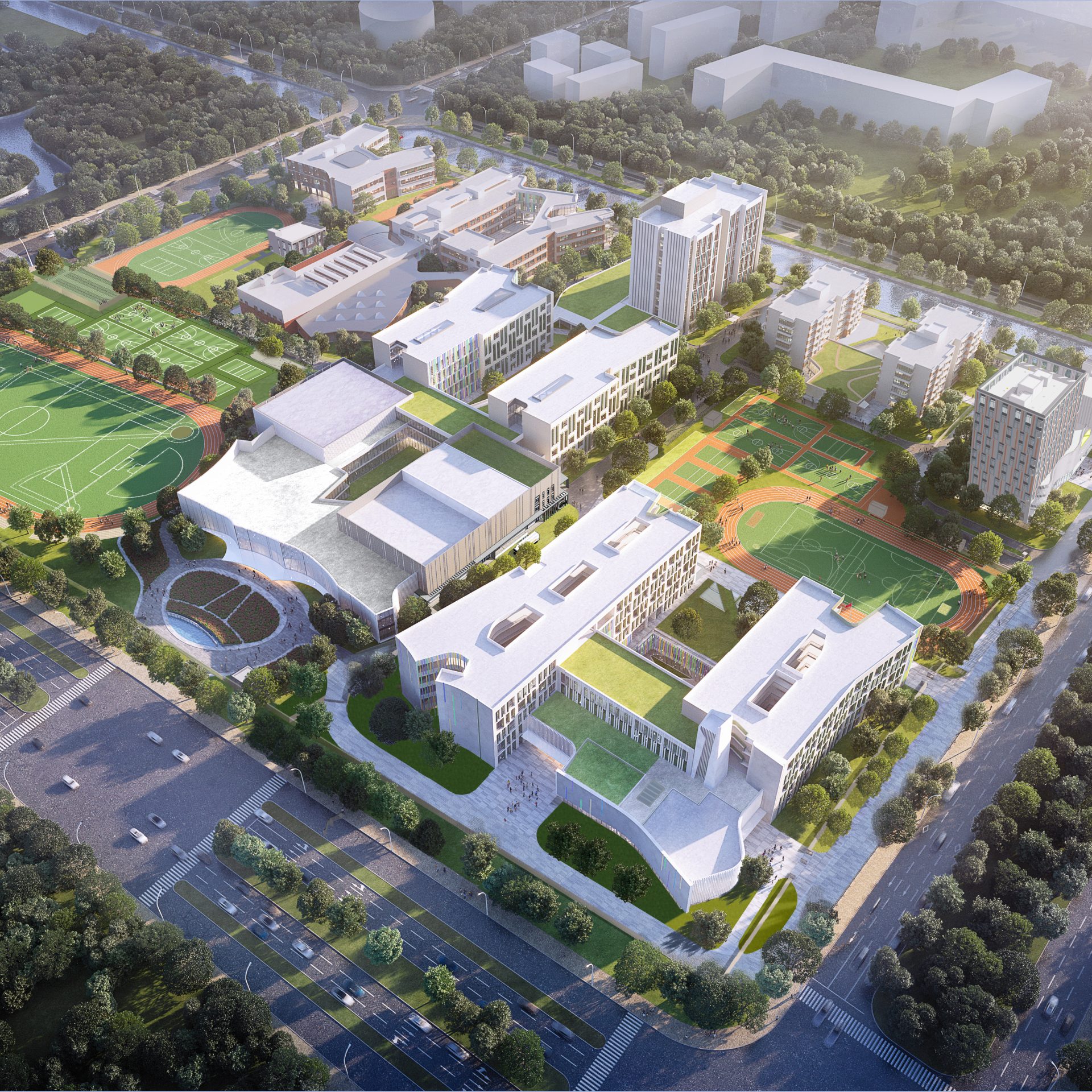 Strategically located in the core area of Kunshan City, the design for the Canada International School Kunshan (CISK) reflects its urban context. The school's architecture is refined and elegant while still being approachable and coexisting harmoniously with its surroundings. The project builds upon the surrounding community by reflecting the local culture and providing high-quality public spaces. Internally, the project realizes a harmonious, balanced, and flexible structure. It creates a distinct and unified image with adaptable and diverse spatial experiences.
The landscape design embodies the overall architectural concept of shaping the future of a green and sustainable campus. The landscaped environment of the forest lawn and the diversity of vegetation provide students and educators with a relaxing space for study and communication.
In line with the site surroundings and architectural functions, the design forms different functional areas on both sides of the main landscape road, strengthening the complementarity of indoor and outdoor interaction, and enabling students to have compelling learning, exercise, and leisure experiences.
*Renderings reflect in-progress design study