Project Photos
Situated in a prime location near the vibrant retail and healthcare facilities in Yinzhou District, Ningbo, Xiaying Senior Living Center serves as the very first high-end senior living facility developed by Columbia China and B+H.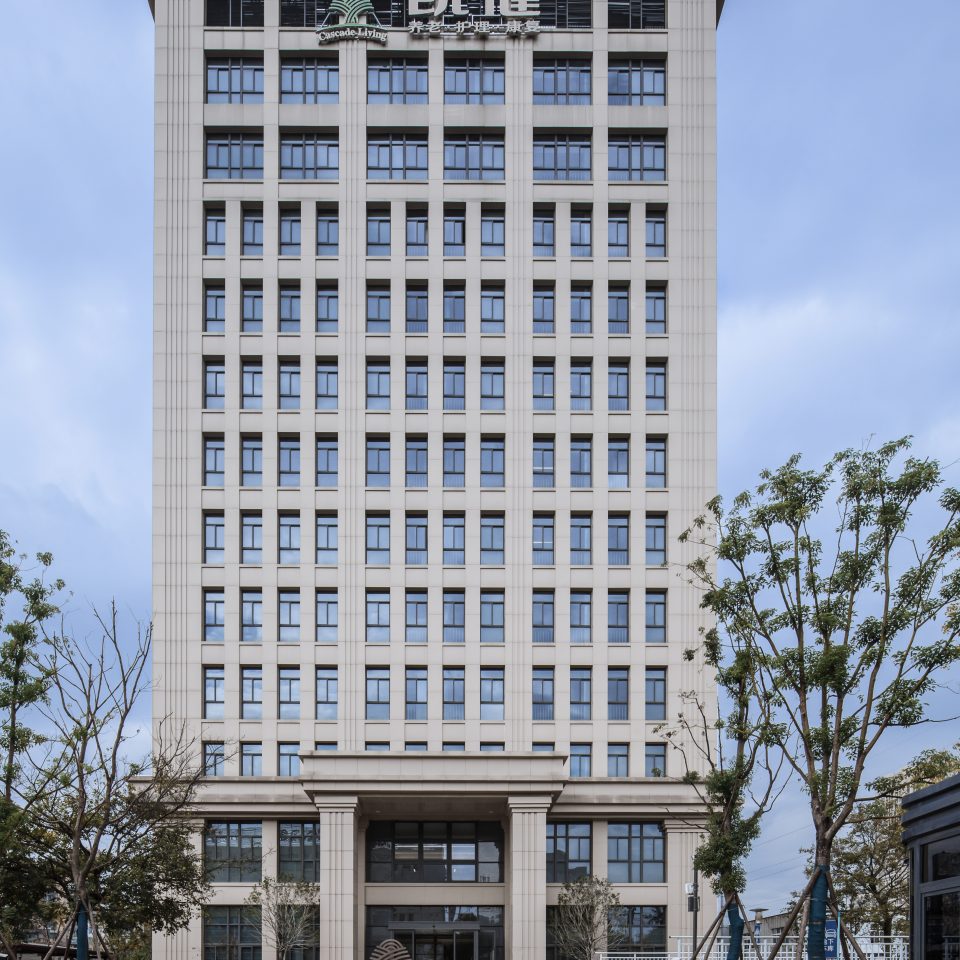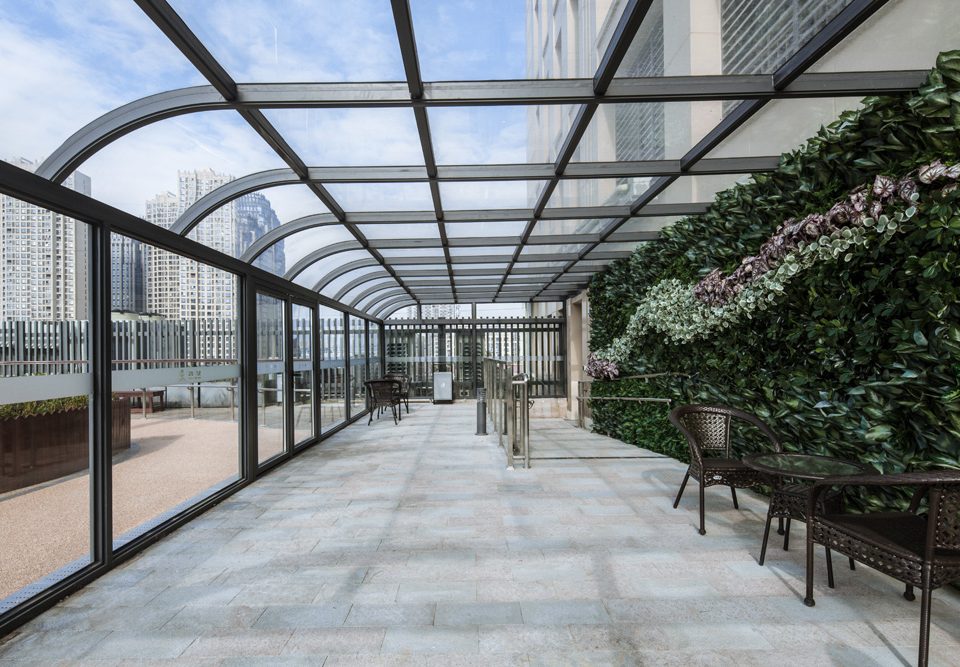 The 17,000 sqm2 project is the conversion of an existing 12-storey office building to a high-end flagship senior living center with 243 beds and 205 units. B+H provided medical planning, interior design and landscape architecture services for the project.
The site is adjacent to a natural river with fantastic views of the city. Level 1 of the facility is dedicated to a spacious welcoming area, a lounge area that connects to the outdoor garden, and year-round activity spaces for senior residents. Level 2 includes dining areas, a meditation room, and a rehabilitation center.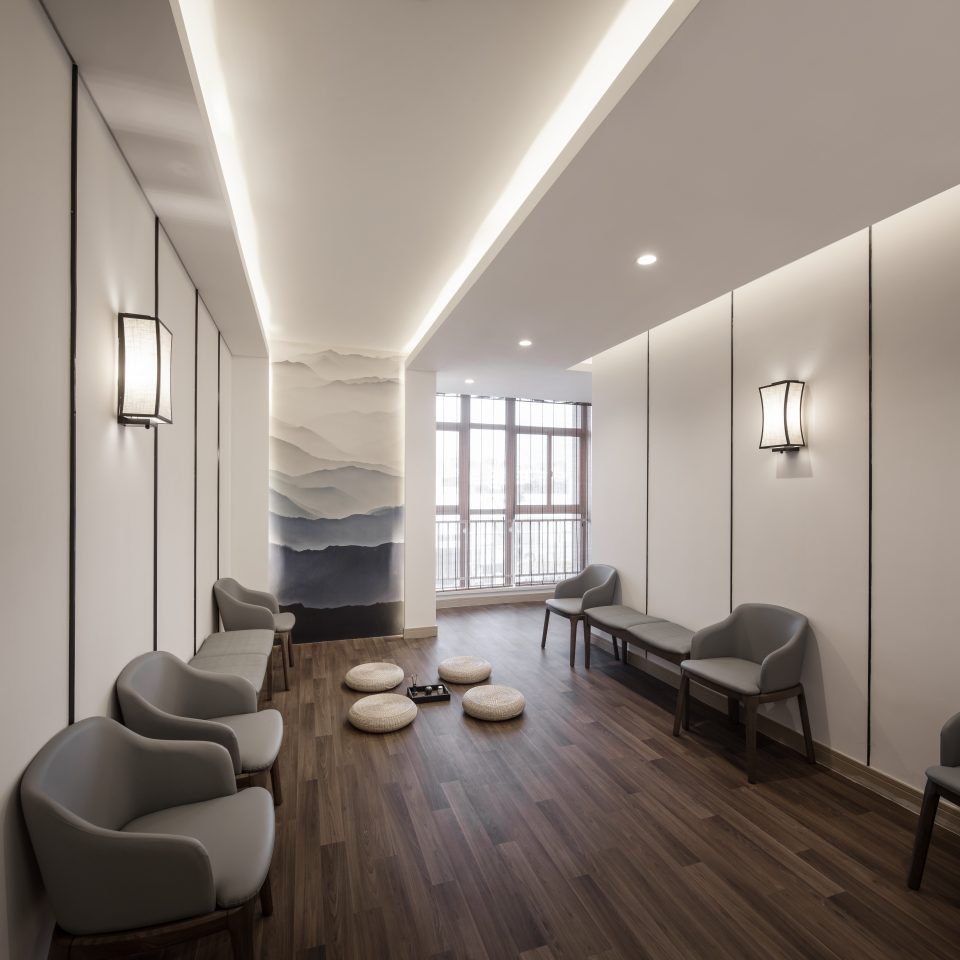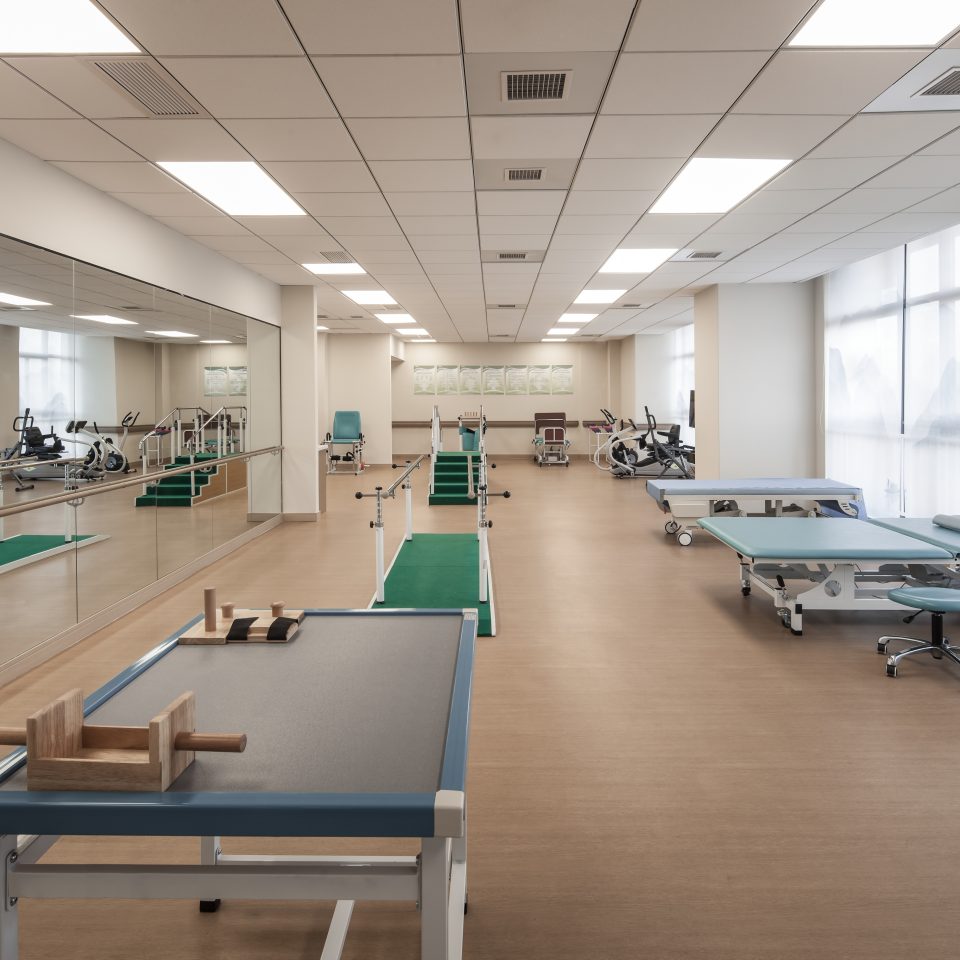 Level 3 houses a Dementia Care Unit with a healing garden designed for seniors with dementia. Levels 4-12 provide resident rooms and VIP rooms for Nursing Care, Assisted Living and Supportive Living models of care.
The lounge areas on each floor serve as the social place for the seniors. They will use the gathering space to have dinners, casual chats, play cards, watch TV, or meet the families who visit them.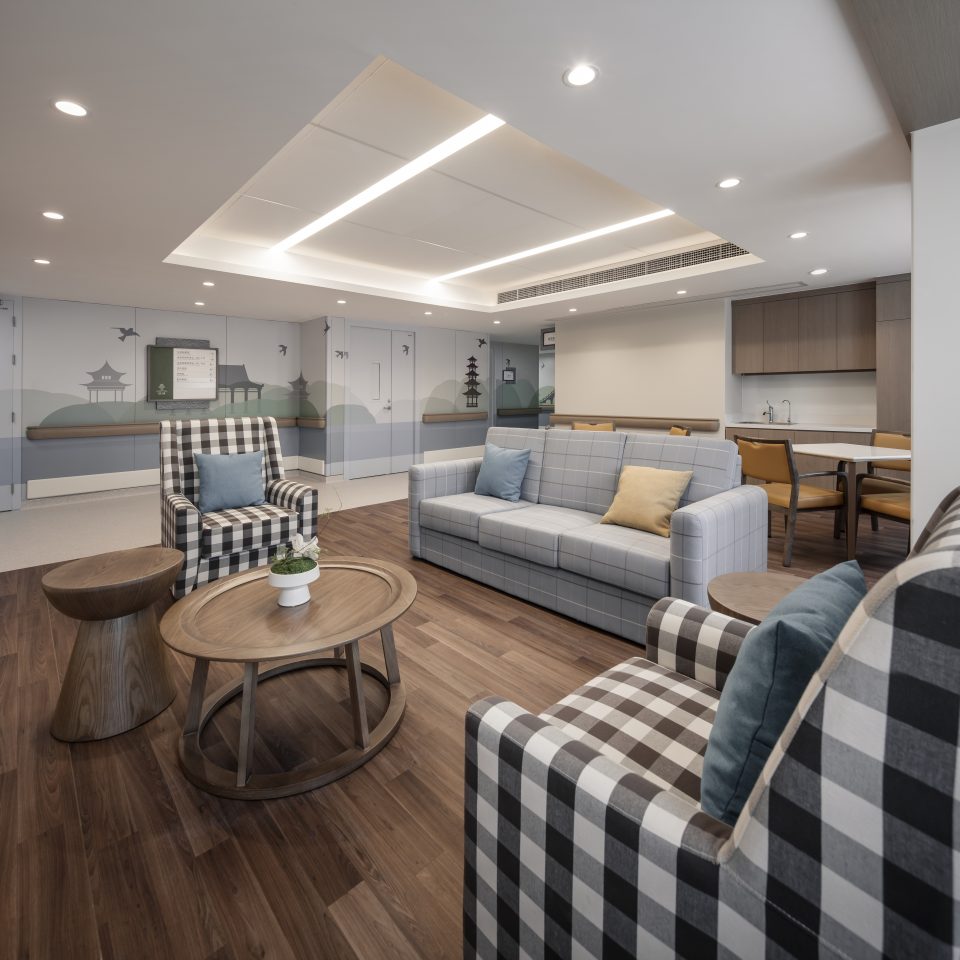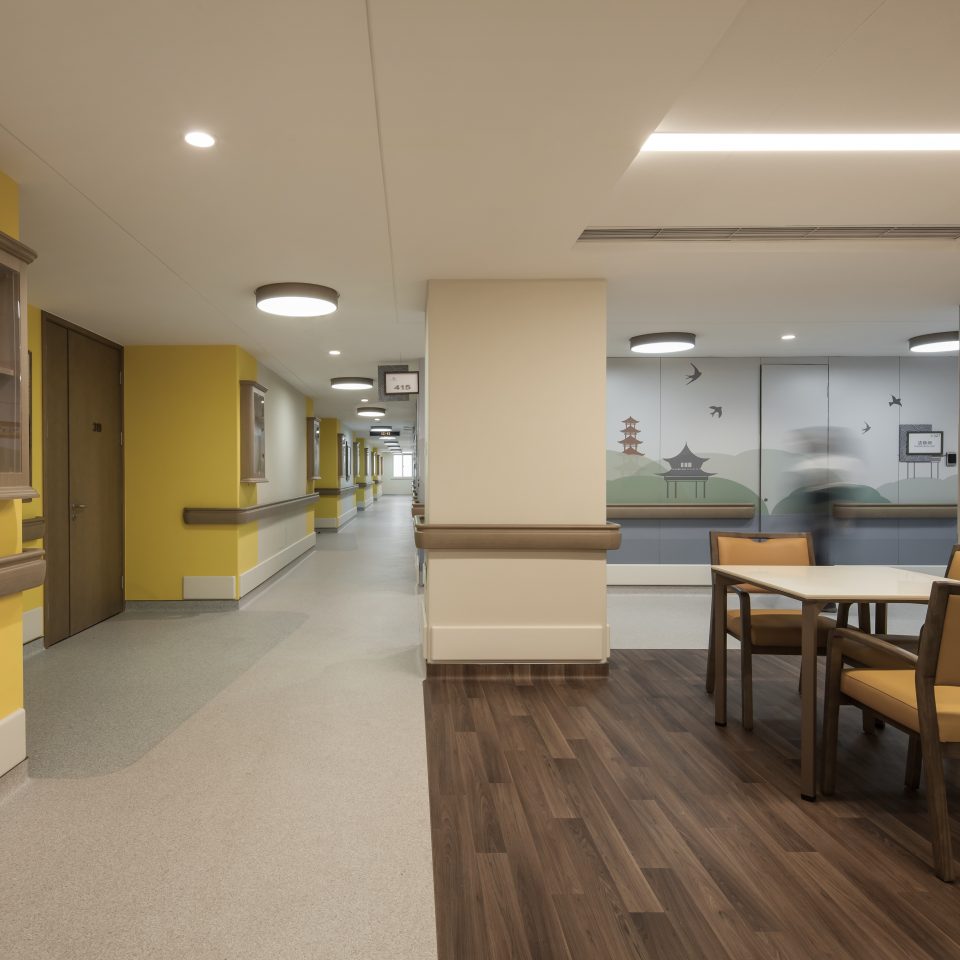 We take into consideration all factors including layout, color, furniture, FF&E, and lighting, to create living room-like lounge areas, resulting in a happier and warmer community for the seniors.
Reminiscence of the past is a healthy part of a senior's daily life, as is a sense of hometown identity. Ningbo is on the coast of the East China Sea. Inspired by the city, our design applies the theme of a "wave" as the main visual identity for this project, and also coincides with the name of the city.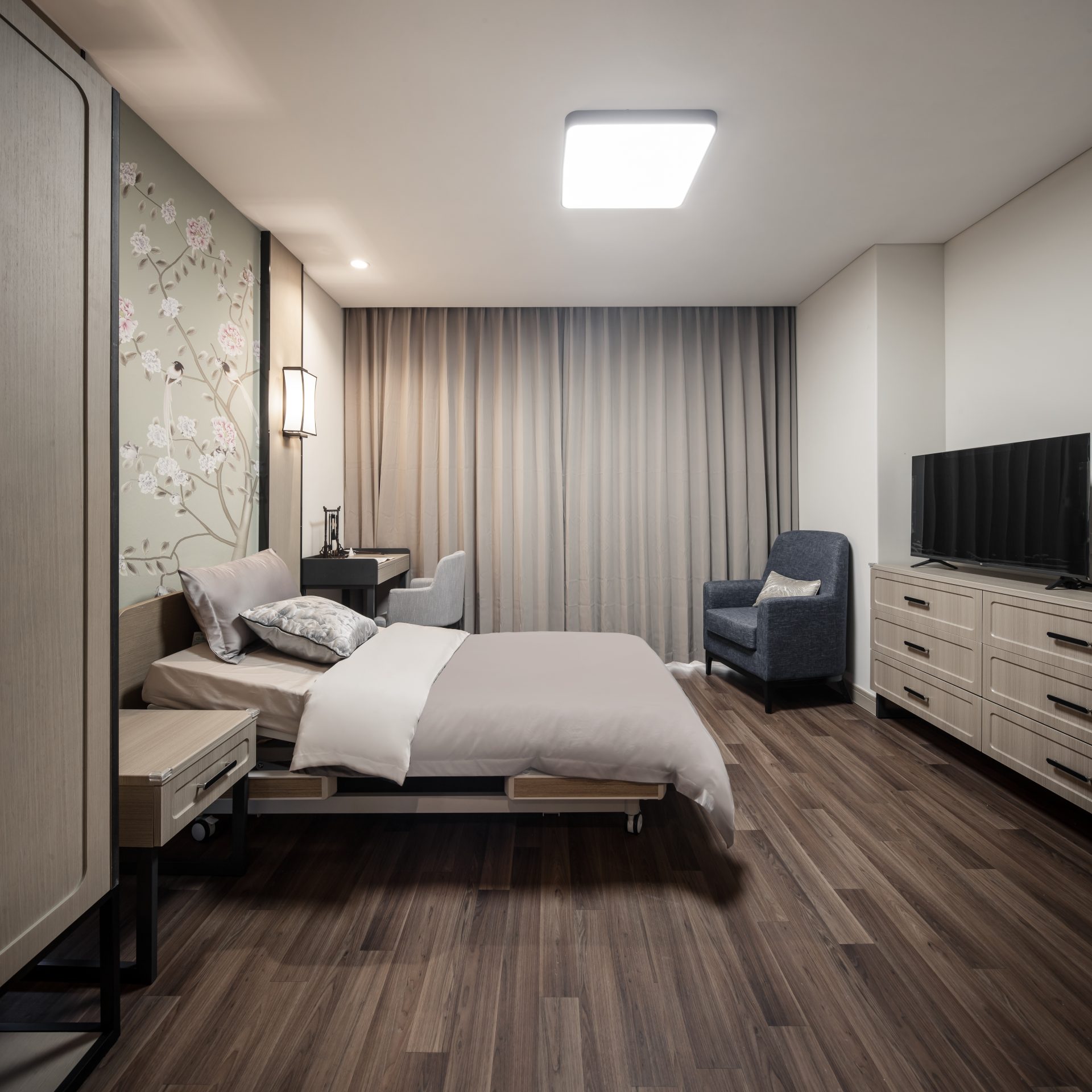 The signage at each living unit not only reflects the elements of Ningbo city, but can also be customized by the individual: photos of youth, family pictures, favorite gadgets etc.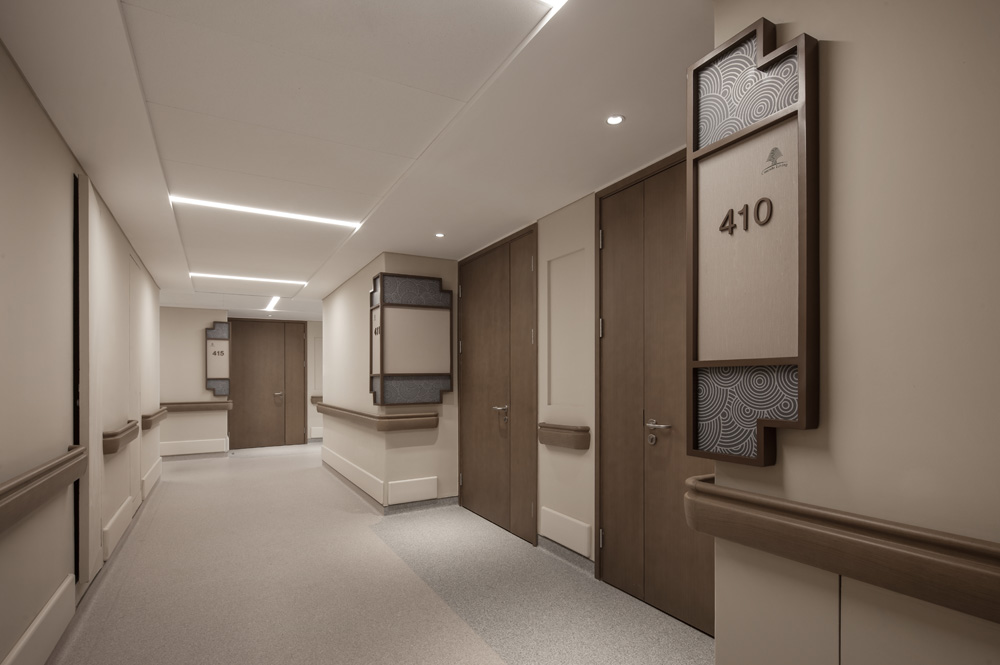 Our design created a diversified and warm senior living space, breaking the standard stereotypes of traditional senior care homes. Through a sense of home and delicate details, our design is making every effort to create a safe and convenient, yet warm and happy environment.