Project Photos
B+H designed the Columbia China Clinic in Jiaxing Economic Development Zone to create healing environments and provide exceptional patient care. Columbia China is one of the largest investors and operators of general and specialty hospitals, senior living facilities and clinics across China.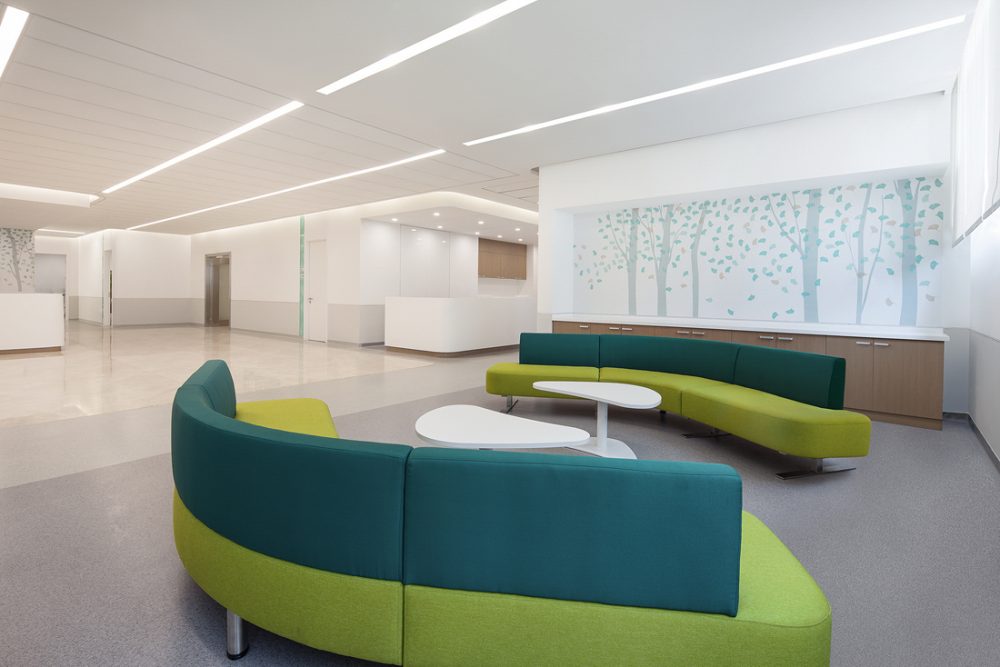 Targeting the middle to high-end market in China, the new 1400-sqm clinic comprises of consultation rooms, waiting areas, reception area, nurse station and kids' play zone as well as the rehab center. Our design aims to minimize stress and anxiety and improve the patient experience, while keeping the space flexible for future changes in technology and patient care.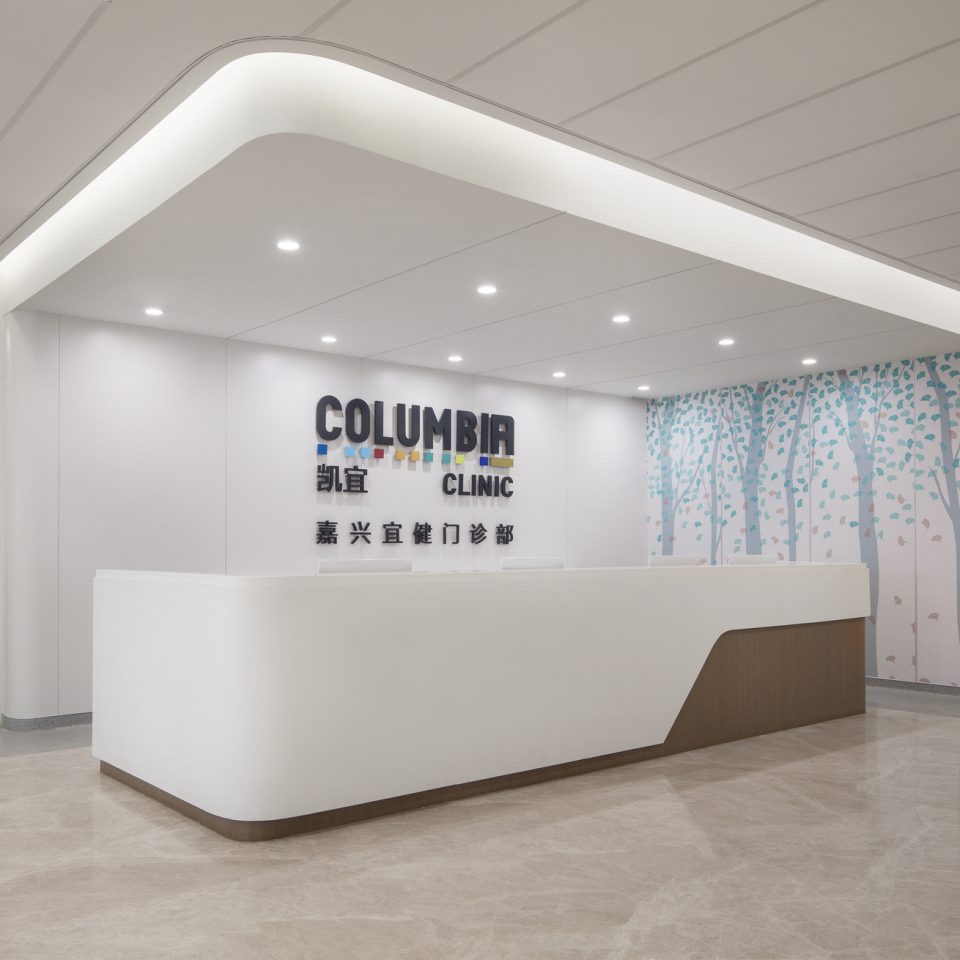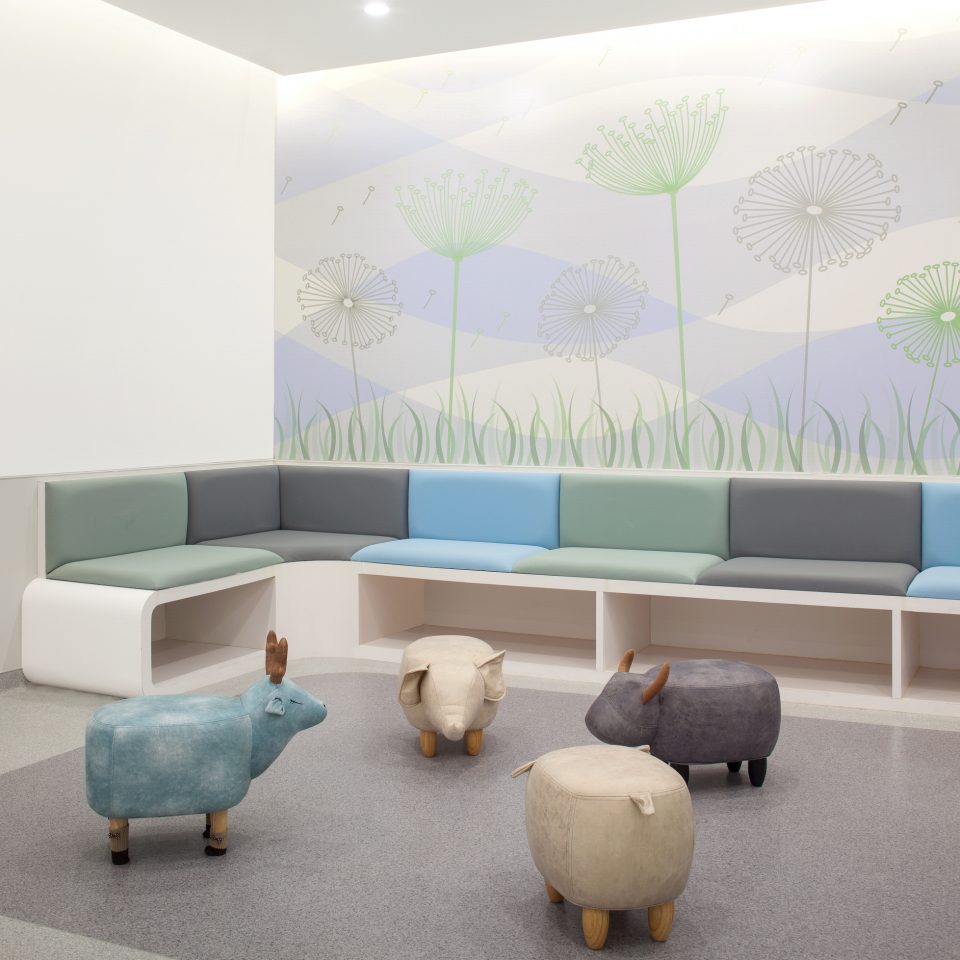 Nature themes are applied throughout the clinic, providing users with a sense of calm and respite as they navigate through the space. Use of natural stone materials and timber lookalike laminates for the waiting and reception areas creates a timeless and concise design aesthetic, while tailored fabrics with warm tones and animal artwork in the kids' play zone present an inviting and welcoming feeling. Natural light and views to the outside in the lobby and consulting rooms help to reduce stress by creating a feeling of transparency.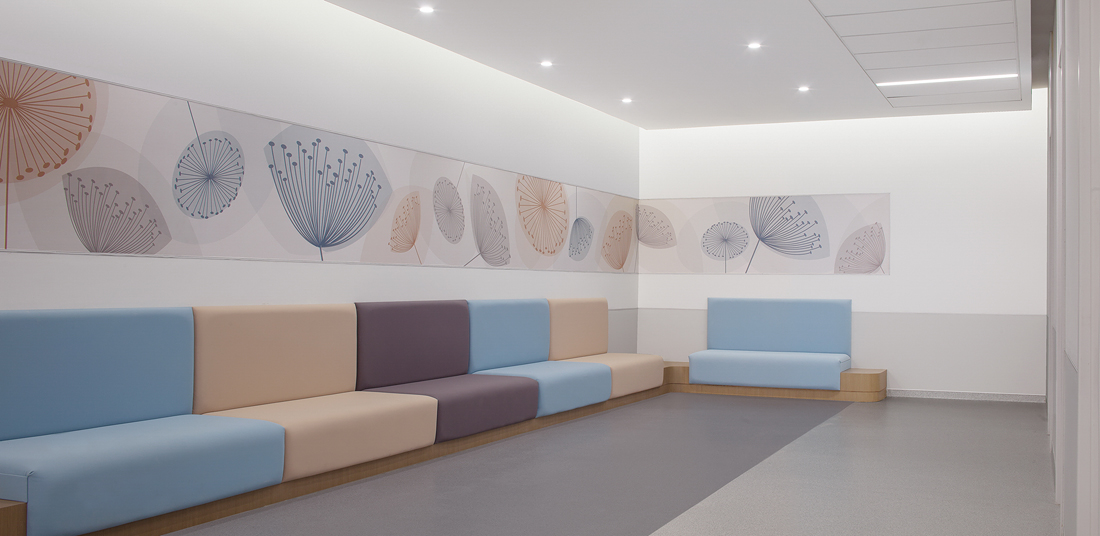 The idea of the Dandelion as the main design inspiration &visual identity for all Columbia China clinics is derived from the original concept of seeding a new generation of hospitals, which will now extend to the clinics. The small Dandelion flower was identified as a meaningful representation of our evolving design intent; a graceful natural jewel that can easily replicate itself within a geometric array of seeds containing "Columbia DNA".
This concept is also infused in the design of Columbia China's new health clinics, creating a complete suite of health and wellness environments which can be adjusted to suit their scale and specific requirements. The concept pays close attention to the smaller scale of the clinics, with feature elements and material selection recognizing the importance of creating more intimate and comfortable patient care environments.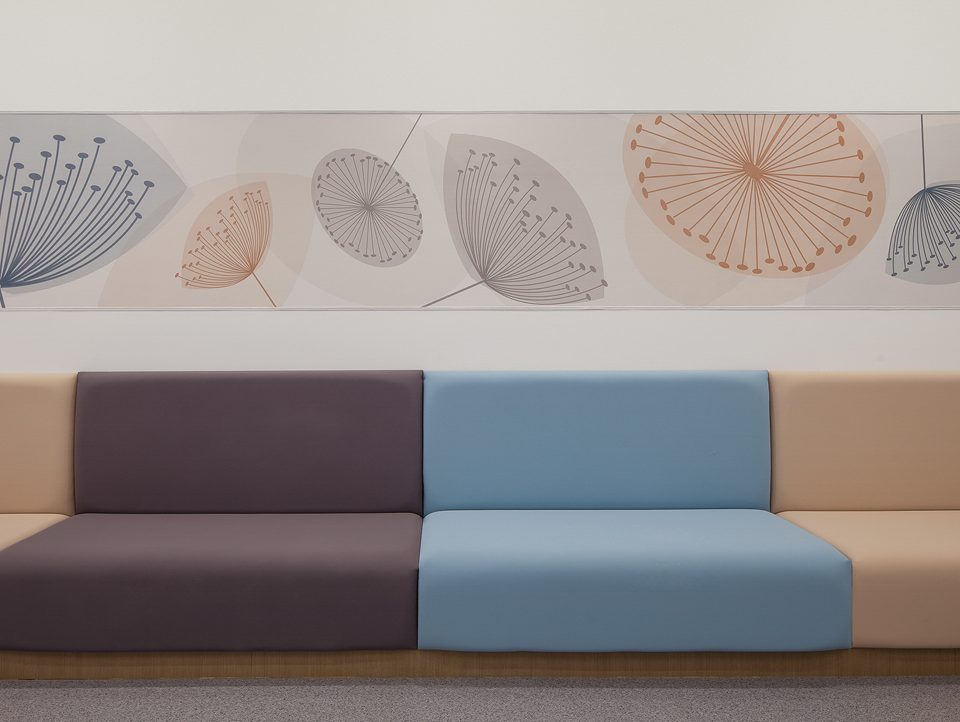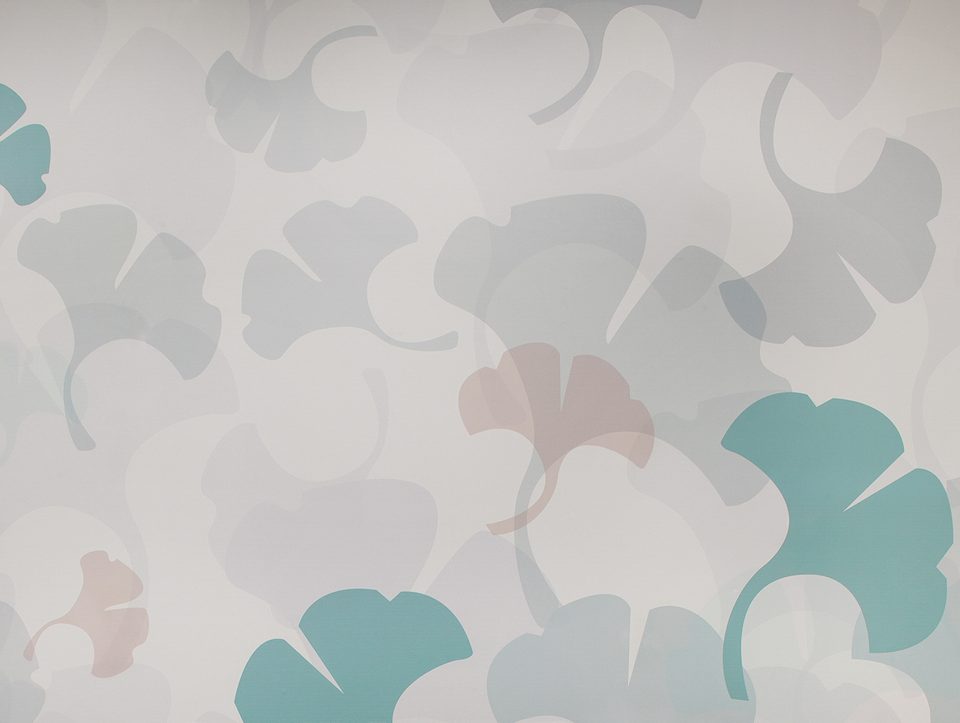 Meanwhile, to differentiate each clinic within the Columbia family, we create different sub-icons and play with the color palette from the Columbia China branding toolkit. In Jiaxing's case, we chose Ginkgo leaf as the motifs of the clinic, which represents strength, hope and resilience. The Ginkgo graphic elements also appear in the signage and way-finding of the space, promoting the psychological and physical health of all users.