Project Photos
The redevelopment of Coquitlam Centre will support Metro Vancouver's Regional Growth Strategy in accommodating the 1 million people and over 500,000 jobs that are expected to come to the region in the next 25 years. The master plan for Coquitlam Centre transforms the existing suburban shopping mall into an extensive, 59-acre mixed-use residential community. With the arrival of two SkyTrain stops immediate to the site, the development is positioned to evolve into a robust city centre complete with all the services and amenities expected from a Transit-Oriented Development (TOD).
B+H designed the Masterplan, in response to the City of Coquitlam's City Centre Area Plan (CCAP). CCAP identified five goals to catapult Coquitlam into a new era of city-building:
Creating a vibrant downtown core
Establishing a strong employment base
Building a family-friendly downtown
Enhancing recreation and cultural services
Integrating and connecting downtown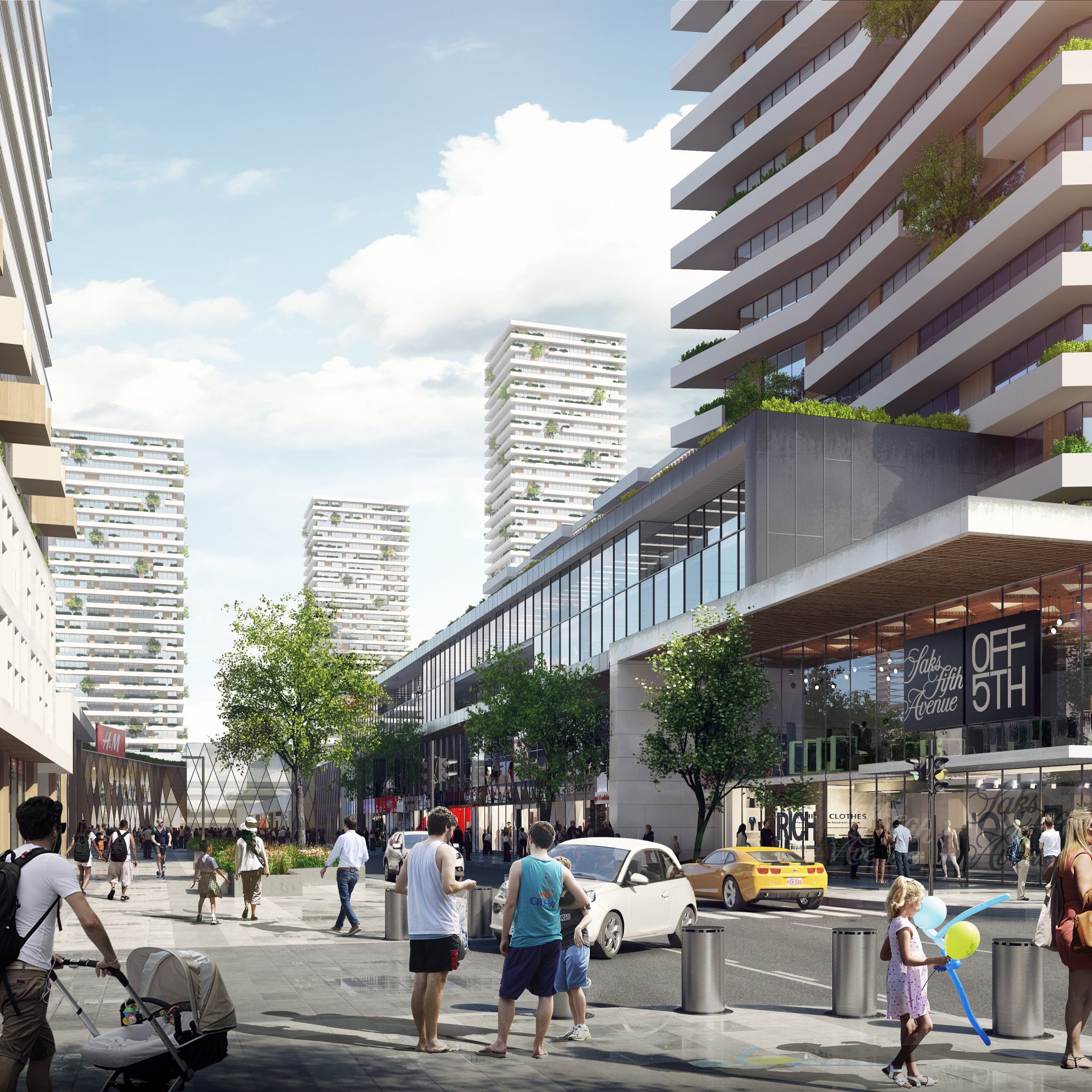 The Coquitlam Centre's renewal of the current mall outdoor parking lots, creates a thriving urban environment, encouraging pedestrian and active transportation movement. The dense, mixed-use plan that will feature a new street grid complete with integrated pedestrian and bike infrastructure will further position the community as a destination rather than a through route. A strong focus on public realm places a preference for street-oriented retail and amenities, engaging people at ground level, animating street frontages, and offering generous public open spaces. Creating a new and sustainable downtown core, the new Coquitlam Centre imagines a resilient community for people to live, work, play and move with ease. Our team is currently working on approvals for Phase One, which is comprised of a 16-acre area.