Project Photos
Located in Long Thanh town, Dong Nai province, the ID Junction project is approximately 20 minutes from bustling Ho Chi Minh City in Southern Vietnam. The project has a unique peninsula-like shape and is situated within Southern Vietnam's key economic triangle of Bien Hoa – Vung Tau – Ho Chi Minh City. The site is adjacent to a natural stream and the Dong Mon River with the HCMC-Long Thanh-Dau Giay expressway traversing to the north. As the project land area comprises agricultural lands and wetlands, we were tasked with developing a nature-based planning approach to not only create a sustainable residential community but also mitigate the flooding risk for the site.
Leveraging the unique site context and typology, our Planning Design Team has proposed a new feature lake at the centre of the development, connecting with the existing rivers. This strategy helps with not only introducing more water surface for increased land value, but also with land formation on-site. The waterway network will act as a natural cooling system and shape a distinct landscape feature for the community The greenbelt on the north edge is repurposed as a jungle-like buffer blocking highway noise and providing character to this corridor.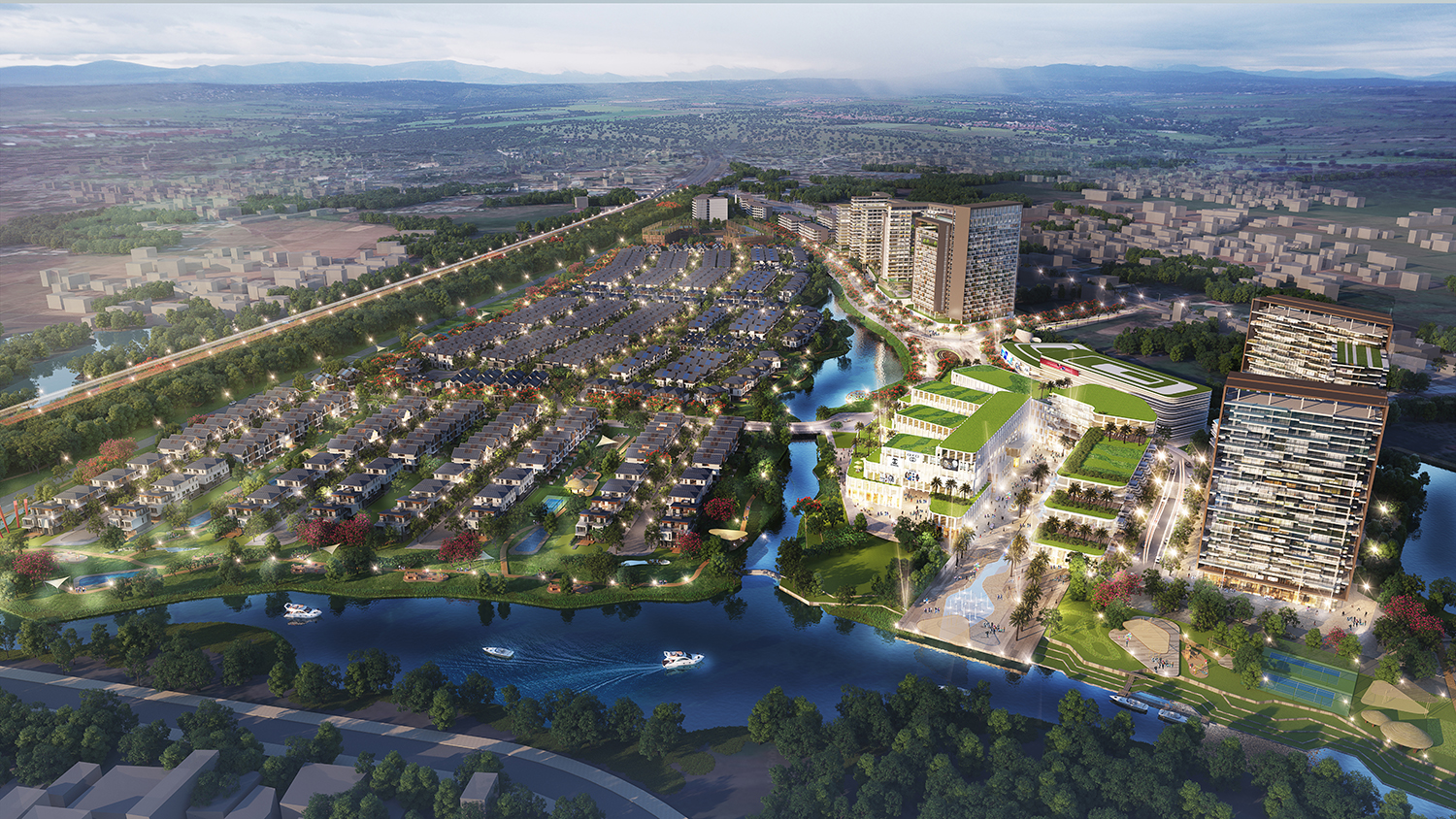 The community is designed to be an environmentally-friendly residential hub comprising of commercial centres, mid-rise residential buildings, luxury villas, as well as a public plaza, sports zone, schools, and a park. Our ethos is founded in promoting sustainability, not only from a master plan design perspective, but also considering the needs and requirements of future residents at the ID Junction.
Now under construction and targeted for completion in 2026, ID Junction will provide a robust offering of services and facilities for every member of the community to play, learn and live a meaningful and fulfilling life.