Project Photos
Lagi Sea View project is a 110-ha seafront development located in La Gi City, Ninh Thuan province – a tourist destination hub in Vietnam's southeast coast. Adjacent to the Dinh River, the site comprises a seaside resort parcel and an inland urban residential area, unveiling the potential to create a cohesive lifestyle and hospitality development along the seacoast.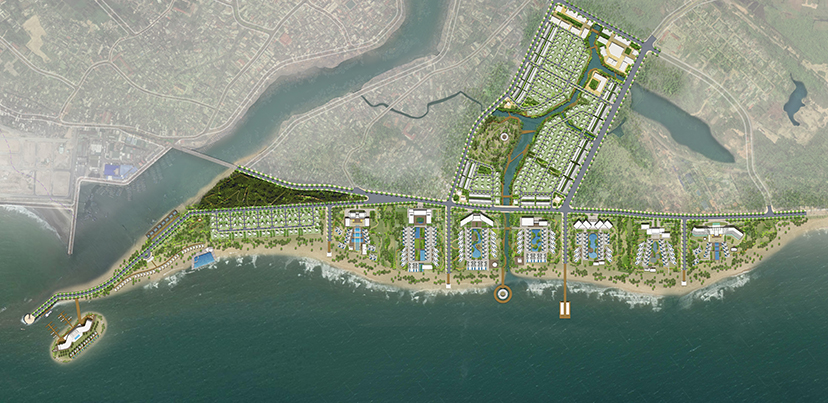 The master plan begins with a responsible and balanced reclamation into the sea, incorporating and enhancing the breakwater that protects the Dinh River and the fishing ports within its shores. The land extends far enough to capture stunning sea views, creating a compelling tourist destination for this newly discovered part of the southern coast. A new bridge will span across the Dinh River, linking both sides of the city and providing the vital "city to sea" links through our master planned development. The coastal strip will enhance the coastal waters and acknowledge the heritage of Hon Ba Island. This part of the development will be dedicated to a collection of family resorts with a variety of amenities and will feature a pier to ferry visitors to the secret island and its infamous temple.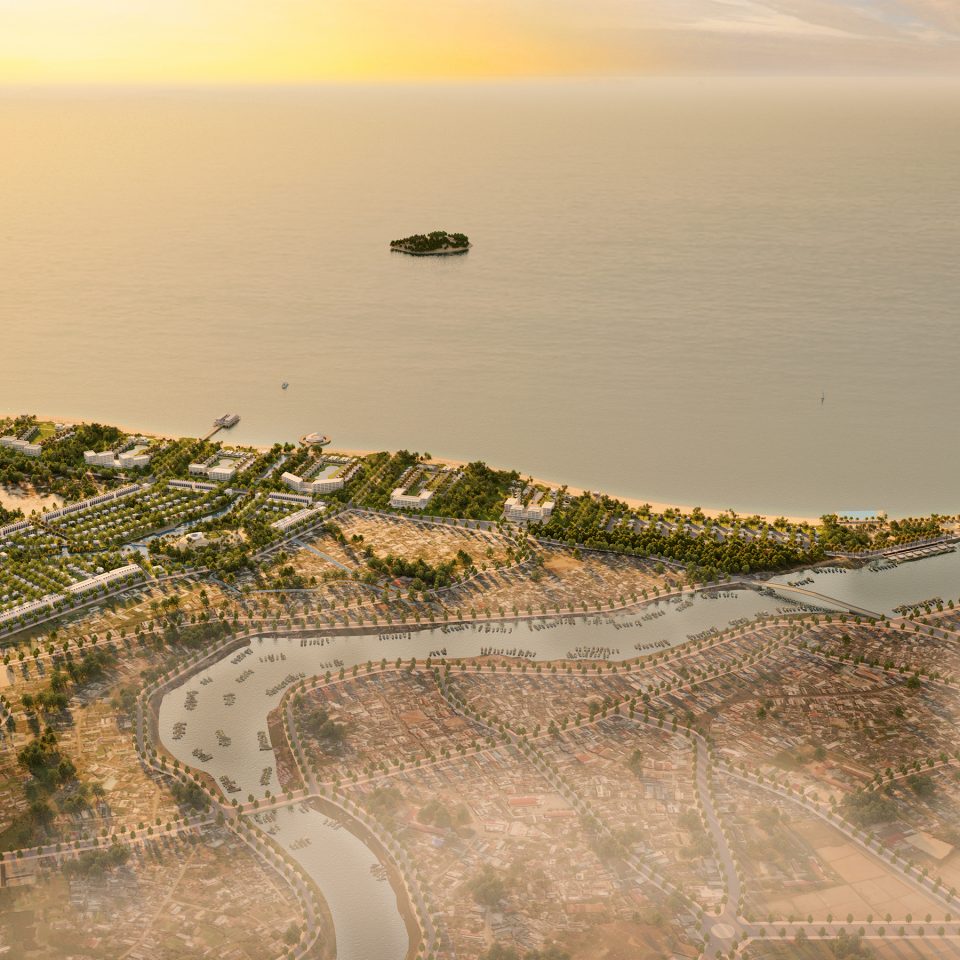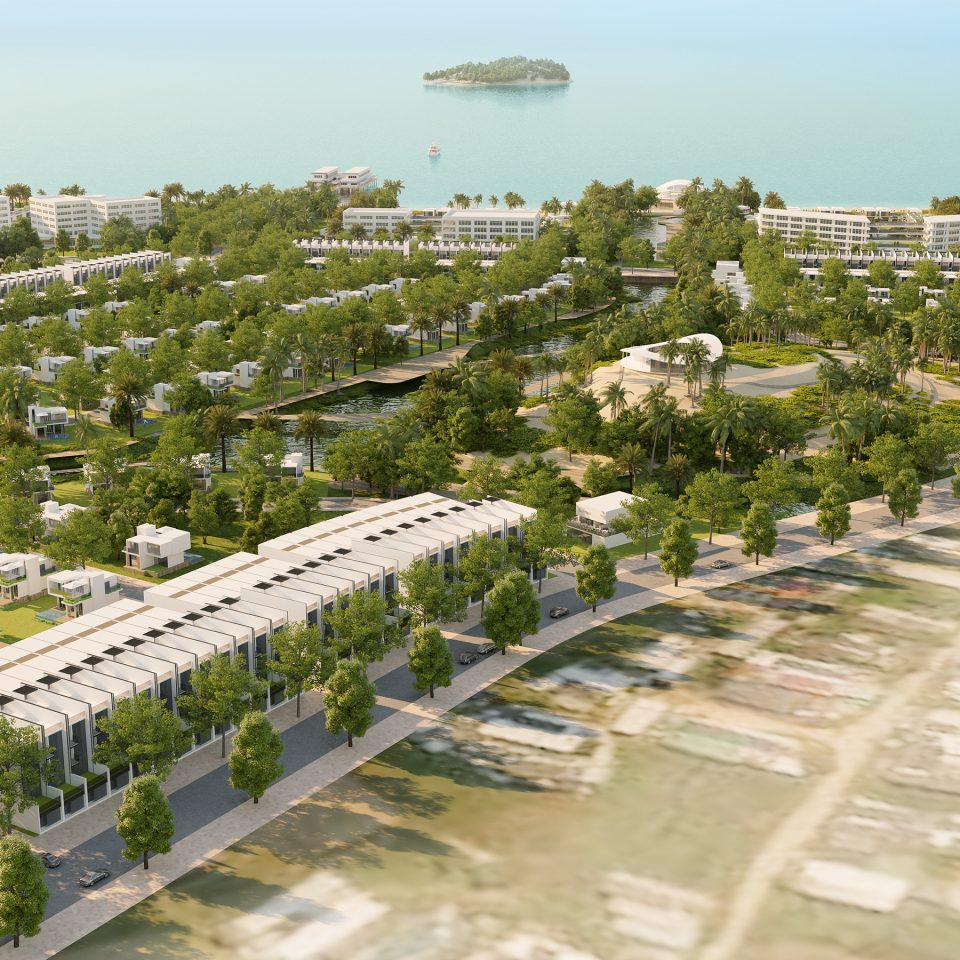 The inland parcel will offer various residential units including townhouses and shophouses surrounding a hilltop recreation park with all-inclusive amenities for residents and visitors, alike. A village centre will provide special shops and services to the community. The integration of village life, the ecological structure, and the culture of the local fishing industry in this unique development will complement the distinction of La Gi City. A full convergence of service, commerce, and tourism elements, Lagi Sea View is striving to achieve the next step in resort destination experience bringing together the local community and visitors from around the world.