Project Photos
B+H created the vision for a Living Village in New Lowell, Ontario – a bold new model of biomimetic development that pushes the boundaries of sustainability.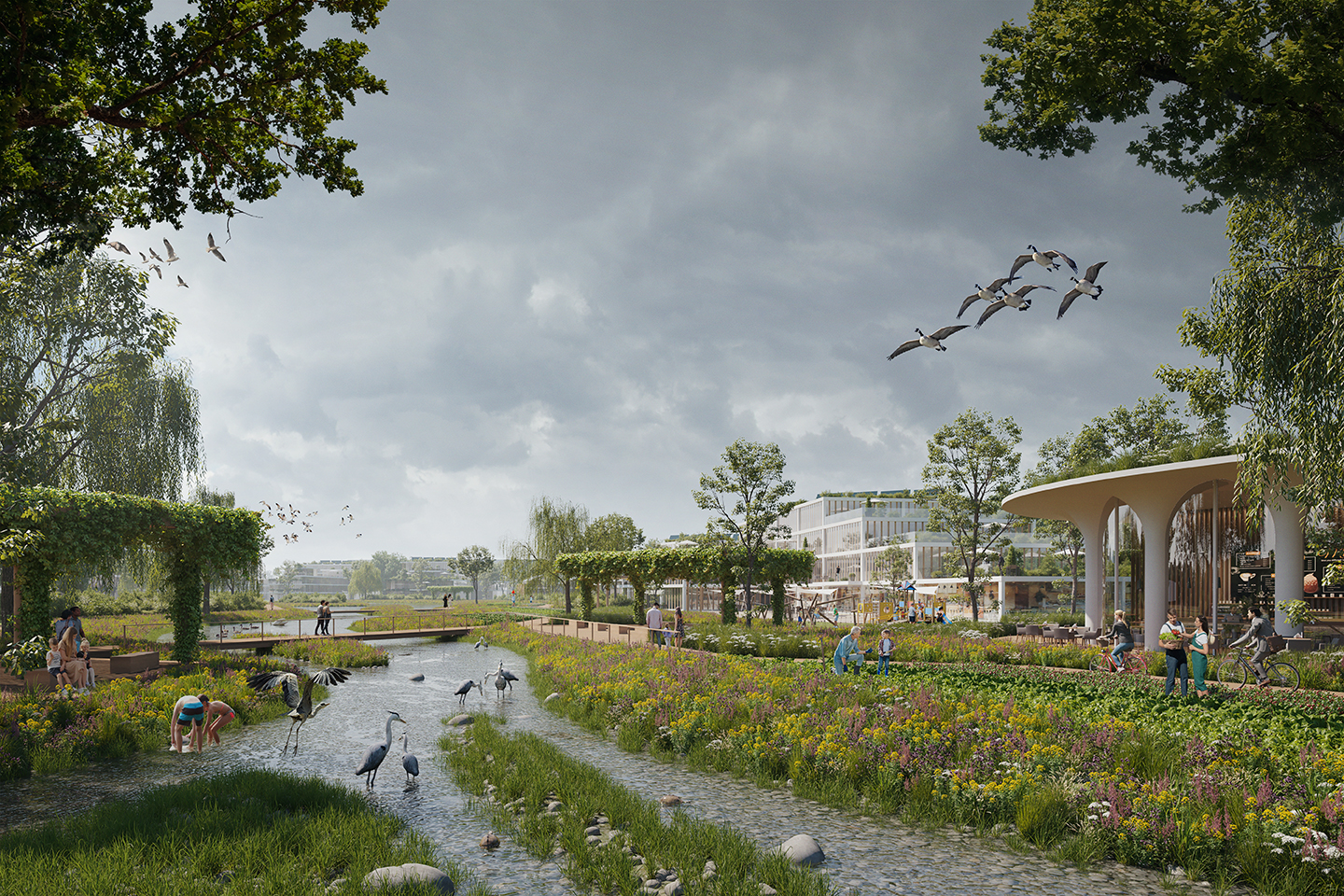 Using our unique Living Story methodology, we let the water dictate the design of the site, focusing on building in and around riparian zones so that the infrastructure contributes to the natural hydrological cycle and supports a dynamic environment. The vision for New Lowell mimics the organic pattern of a leaf to maintain water's pathways and minimize the impact to the land, creating a biophilic pedestrian circulation network.
The Living Village is a biomimetic community with deep ecosystem connections. We found a way to harmoniously blend a community development with the forest by blurring the boundaries between the built and natural environments. The site becomes a contribution to place through the improvement of ecological performance by developing strategically and sensitively.