Project Photos
OPPO Marina Bay Smart Manufacturing Center sits on the East Bank of the Pearl River Estuary and the Lingdingyang Estuary. The Center will stand as an icon representing the ambitions of the Jiao Yi Bay of Dongguan Binhaiwan Bay Area in the Greater Bay Area.
Dongguan is the engine behind tech innovation in the Greater Bay Area through the expansive adoption of mobile technologies and AI applications. B+H's design concept "Digital Wave" echoes the local character, intending to connect the local community with the world through digital technologies.
Design details, including the extended neutral and soft linear-shaped marble pattern in the lobby that forms the visual focus connecting to the internal atrium garden, embody the design concept and company culture.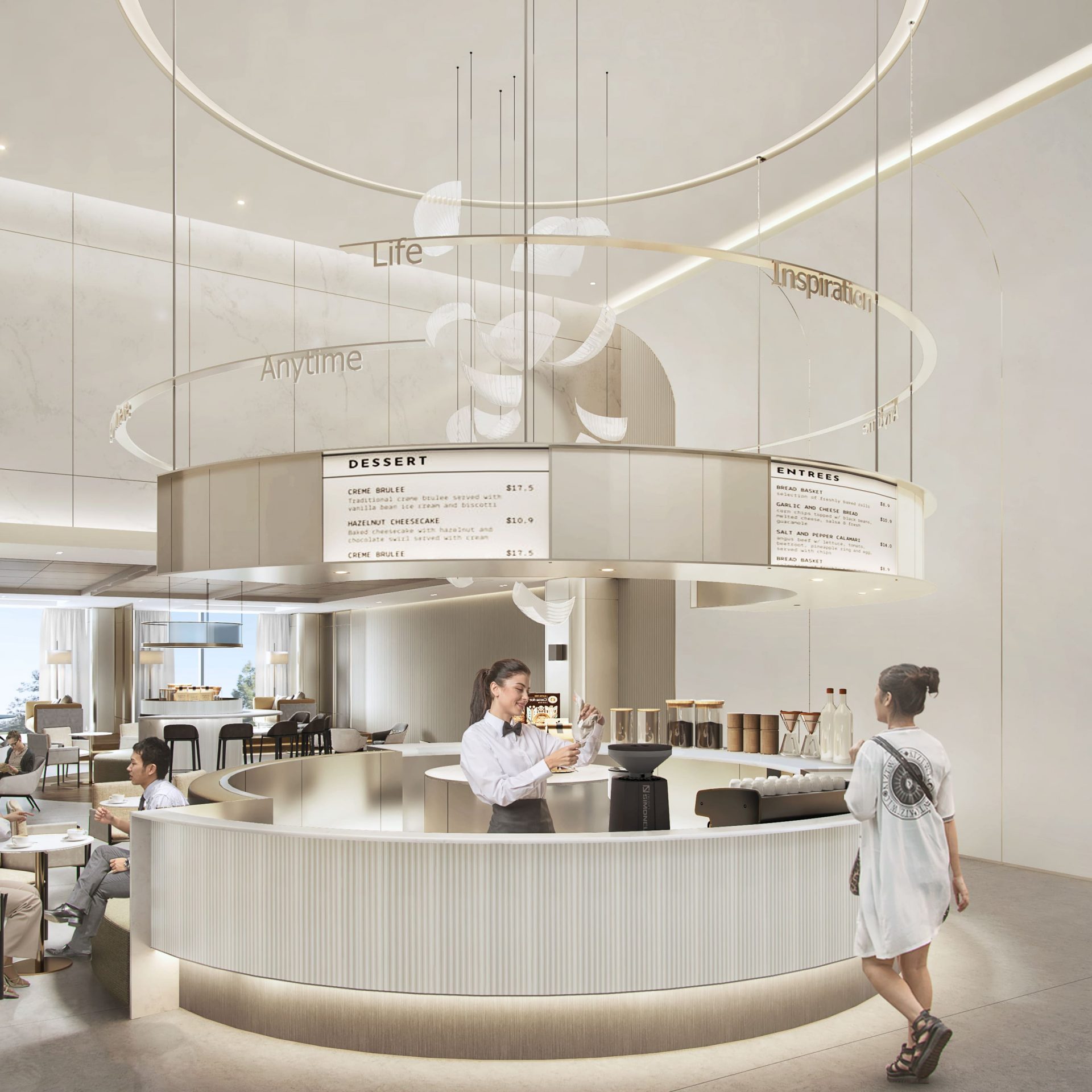 This unique design creates workspaces without boundaries to inspire the imagination. The various functional layouts and spaces including the executive office, open office, collaboration area, meeting centre, sports centre, café, and pantry & print areas, provide users, especially OPPO employees, with a high-end, modern, collaborative workplace.