Project Photos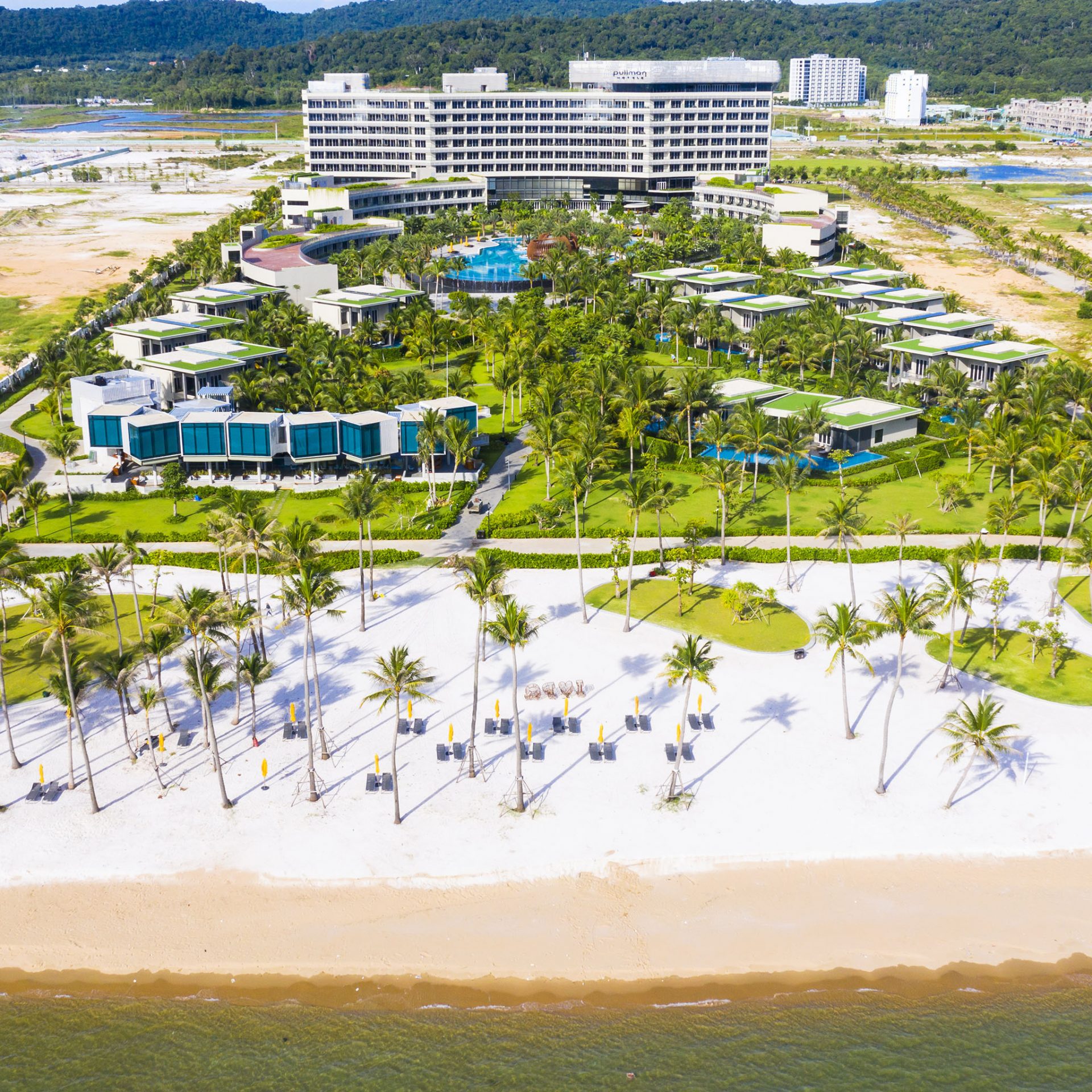 Located on the western coast of Phu Quoc Island, also known as Vietnam's picturesque "Pearl Island", the Pullman Phu Quoc Beach Resort is a new luxury resort destination and the latest edition to Vietnam's thriving tourism industry. Covering nearly 7 hectares of land and around 100-meters of private white sand beach, the resort sits in an oasis of green landscapes overlooking the endless sea waters of the Gulf of Thailand.
The landscape design is based on the concept of creating "islands" of activity spread along the length of the long and narrow site, linked by a primary pedestrian route that connects the central amenities from the hotel building to the beach. In keeping with the Pullman brand and design philosophy, the resort offers a vast selection of amenities for every family member including a children's water play area, large central pool and bar, sculpture gardens and a network of pathways for private walks or quiet contemplation.
The design creates separate zones of activity with an elevated pool deck activating the heart of the site. Quieter gardens and courtyards run through the garden villa zone complete with private pools and create a buffer against the publicly accessible areas along the beachfront and the beachfront promenade.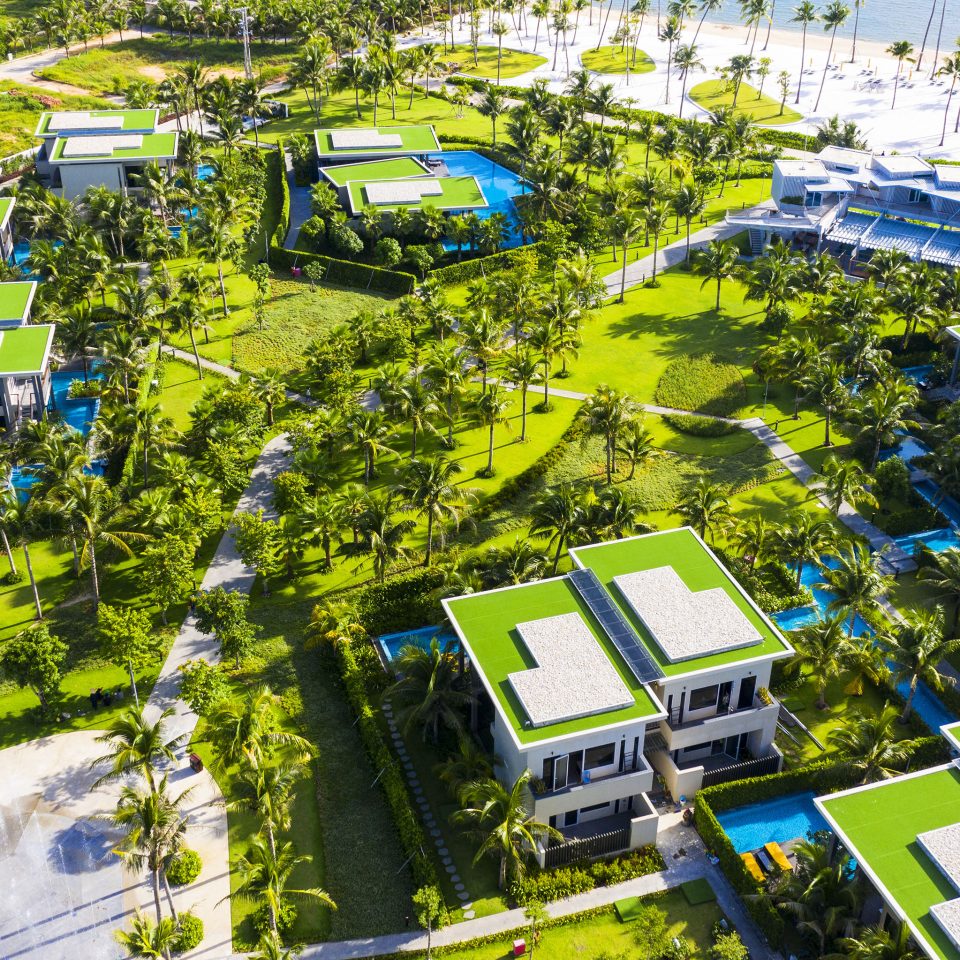 At the heart of the site sits a large, lagoon-style infinity pool surrounded by loungers, parasols, and a variety of playful amenities highlighting the resort experience by the beach.
The plan for the Pullman Phu Quoc Beach Resort uses a grading strategy called overland flow to mitigate flooding as well as integrates passive storm water management infrastructure into landscape and garden design. Surrounded with 80% greenery, the resort abounds with native plants to maximize survivability and adaptability, connecting with its natural context and creating a sense of place and authenticity for visitors while not mistreating the local ecosystem.
The organic and dynamic landscape is eye-catching and playful, with curves and unique shapes to complement the contemporary and sculptural hotel building. Whether viewed from the upper floors of the hotel, or experienced on the ground, the landscape makes a great contribution to the quality and hospitality experience of the first Pullman flagship resort in the country.