Project Photos
The new Revelstoke Resort Neighbourhood is a unique development that will strike a fine balance between consideration for the local culture and heritage, with an emphasis on sustainable practices across over 100 acres. It was important that the neigbourhood not only respond to the economics of the development, but also embrace the ecological and historical context of the site. Revelstoke is a city with a long and rich history as a transportation hub, from Indigenous peoples including the Sinixt, the Ktunaxa, the Secwepemc, and the Syilx using the Columbia River as a transportation route, to the final spike of the Canadian Pacific Railway being driven in nearby in 1885. As such, our masterplan aims to honour the tradition of travelers in the area, incorporating a hotel, campsite, and tourist attractions amidst both low- and mid-density housing.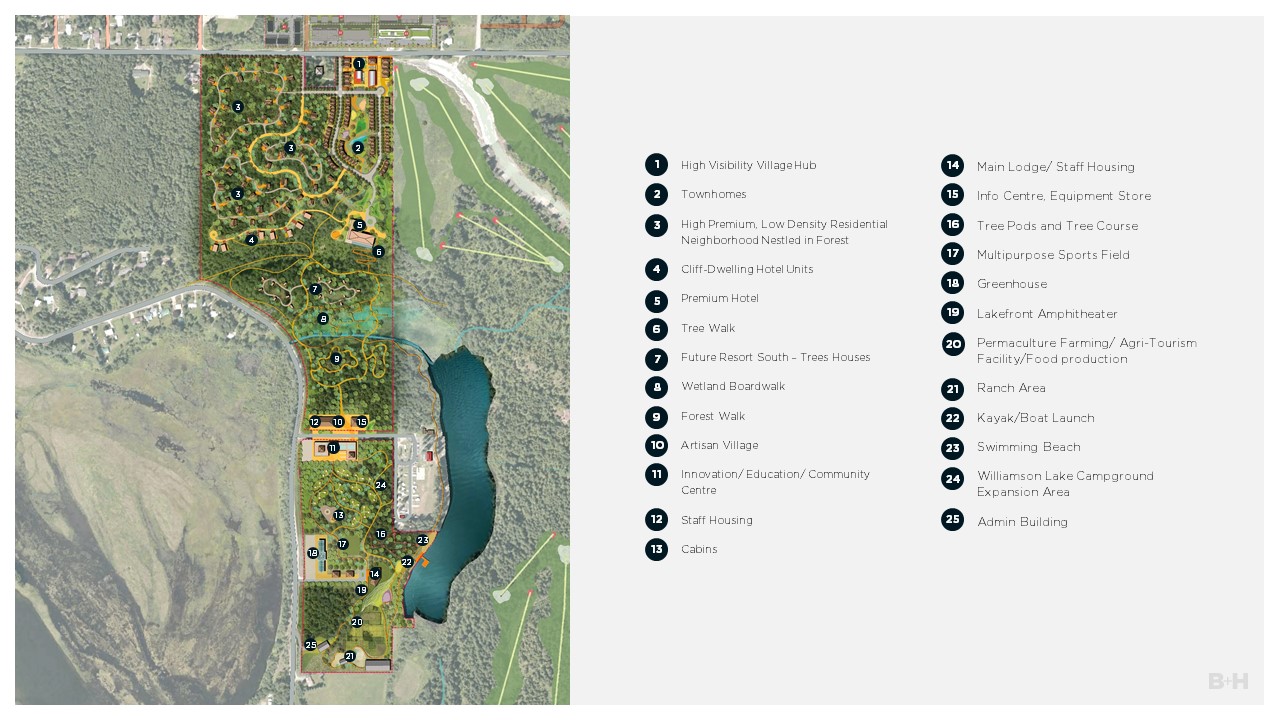 The masterplan embodies the nostalgia of the area through the revitalization of existing structures wherever feasible and ensures that the story of the site is celebrated through the resulting community facilities and learning programs. To truly embrace the history of the site, we also focus on planning innovative agricultural programs and restoring the biodiversity through proper wetland management and enhancement, creating a positive impact even on surrounding lands.
This connection to nature is deeply embedded in the culture of Revelstoke and a prime drive for our master plan. The master plan embraces the ecological value of the site and protects existing natural assets to guide the development process. The siting of buildings, landscape treatments, and distribution of different uses are designed to consider views, impacts, natural vegetation, and orientation. Nature knows how to thrive in its natural conditions, and we use a unique methodology to abstract these ideas to create locally-attuned, adaptive, and sustainable strategies – whether it be for conservation, technology design, businesses, or land-use and architecture – we leverage the local genius of the place to inspire deeper levels of creativity and sustainability.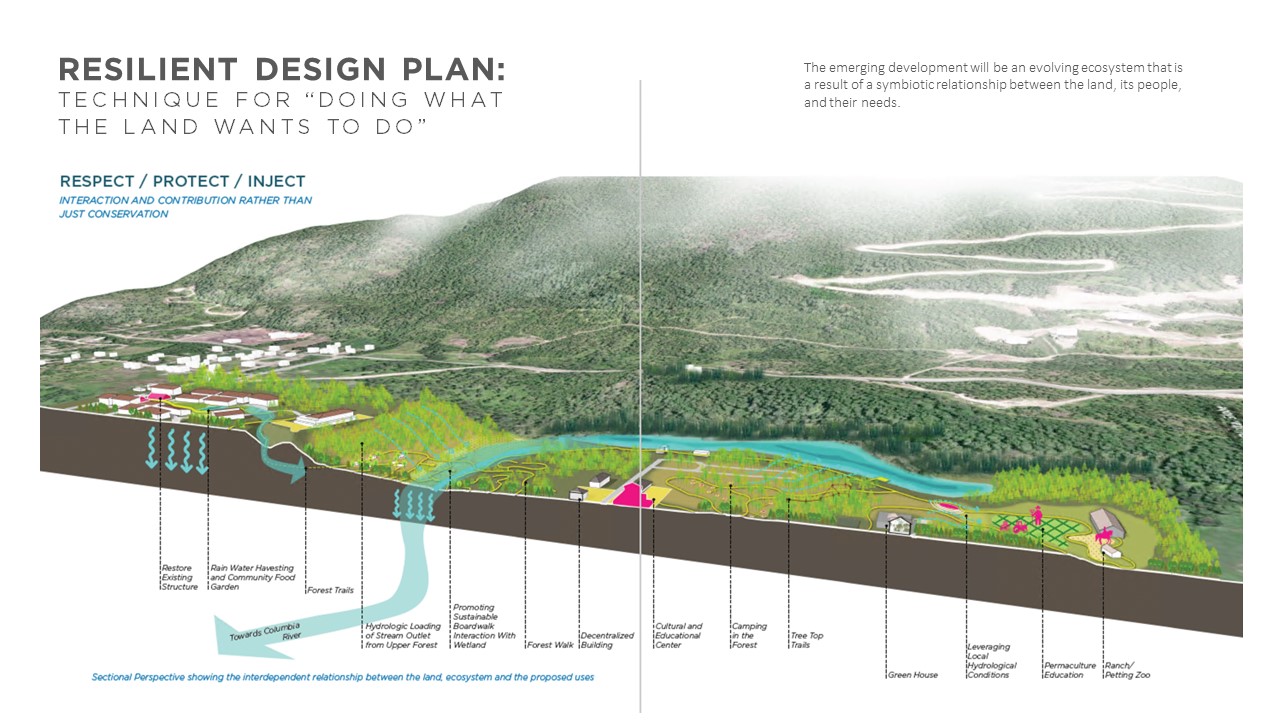 Given its remarkable natural beauty and pristine environment, our approach for the Revelstoke Resort Neighbourhood required and benefited from a strong focus on environmental issues and design solutions that are sustainable through the application of resilient principles and full integration with the local ecology. Our development builds on the city's rich heritage and the natural beauty of this historic mountain community, serving to enrich the lives of tourists and locals, alike.