Project Photos
B+H designed the Shanghai General Motors & PATAC Jinqiao project as a next generation R&D campus that showcases the latest trends in the automotive industry and promotes innovation. Our vision lies in creating an educational and inspirational working environment with optimal circulation flow that creates synergies, sparks creativity and increases efficiency.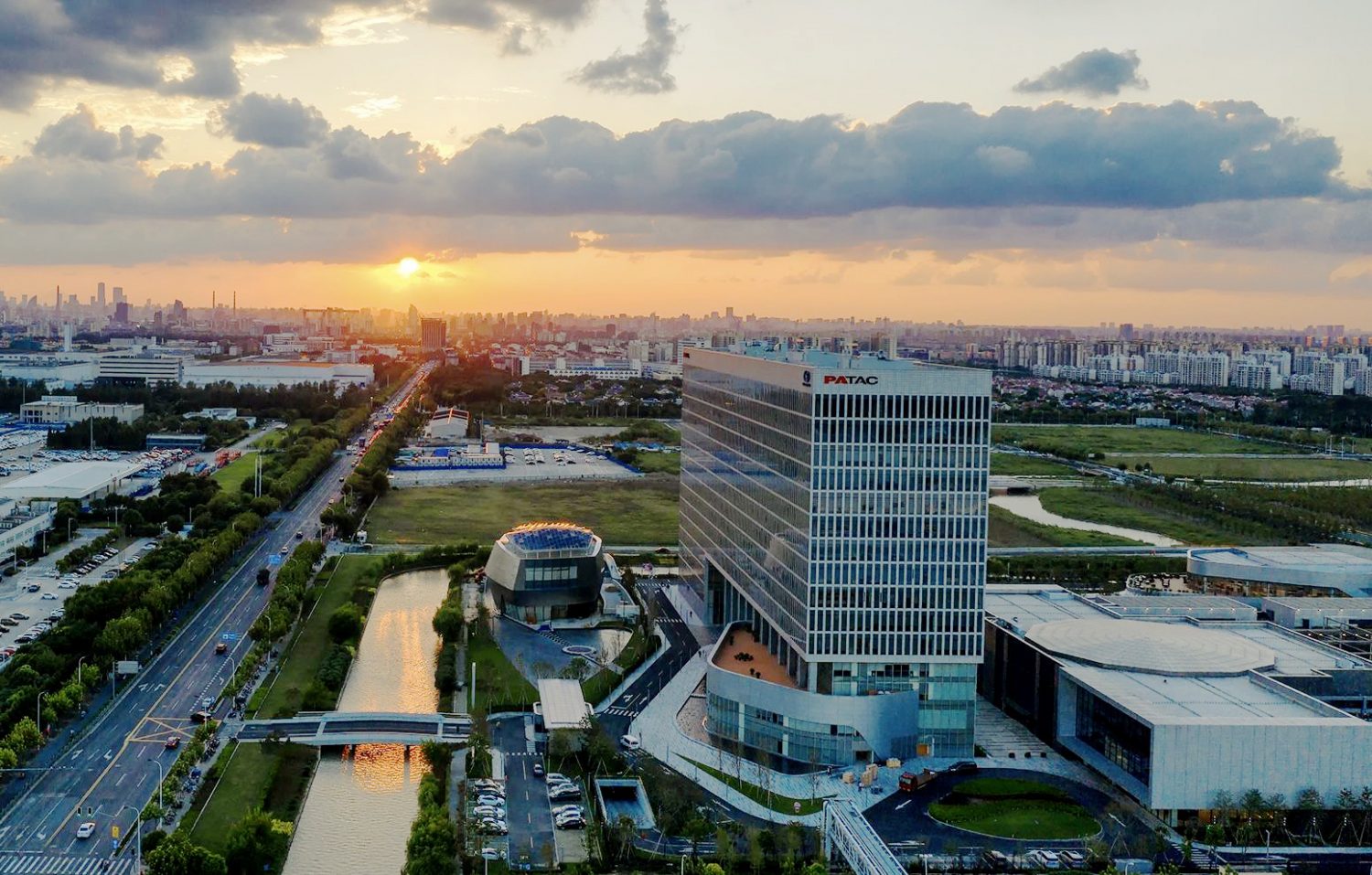 Our design mirrors GM's aspiration to "push the limits of transportation and technology", with individual buildings exhibiting the same elegance as the company's vehicle products, which feature well balanced, streamlined, elegant exteriors.
As the iconic feature of the campus, the rectangular office building blends harmoniously with the context of the surroundings. The mass of the building symbolizes the power of human intelligence and engineering. The design is characterized by its limpidness and visual permeability, to ensure a wealth of natural light throughout the office area. This provides a perfect setting for interior landscape and opens up the building towards the entrance as a sign of welcome.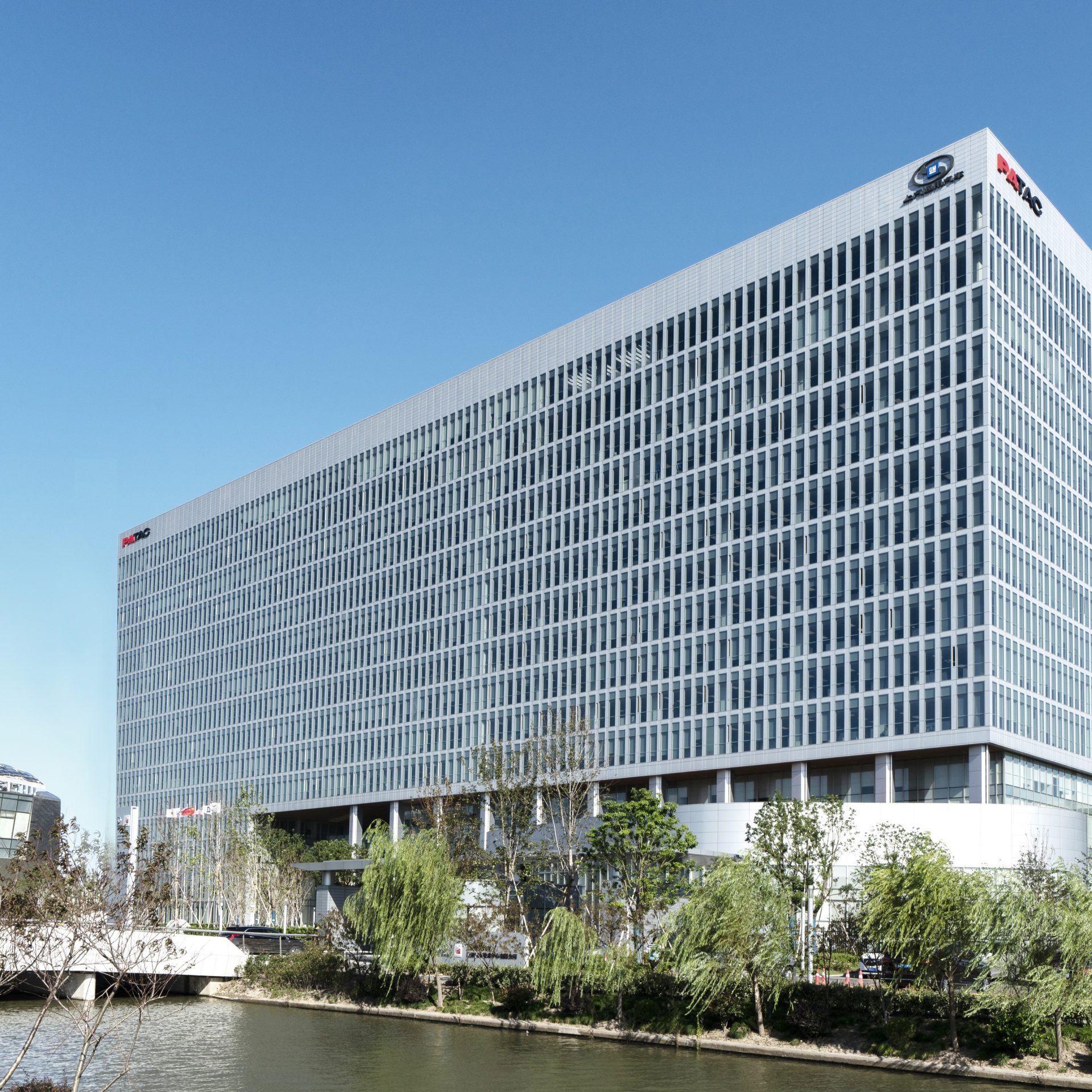 Located to the north of Jufeng Road, between Shenjiang Rd and Outer Ring Elevated Road in Jinqiao area, Pudong New District, the campus consists of an office building that accommodates 4800 staff, a design center, a Cadillac showroom, a staff canteen, an aero wind tunnel lab and other supporting facilities.
The zoning of the campus is based on the security level of individual buildings: low security buildings like the office building, Cadillac showroom are placed near the entrance in the south zone while the high security ones, such as the design center, are nestled in between and medium security + low density buildings at the back of the campus in the north zone.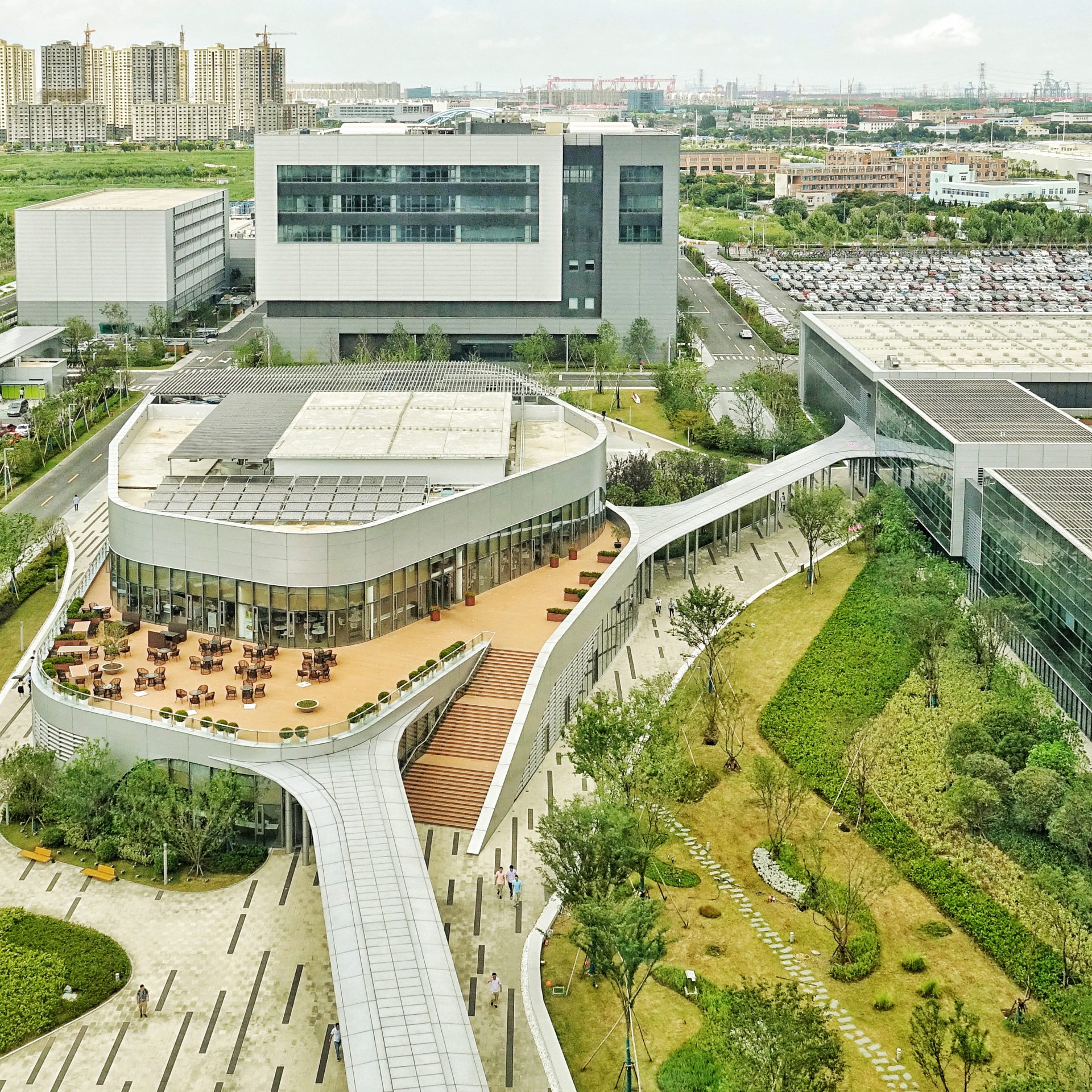 Building materials, which are as classic and durable as GM's car products, include glazing, stone cladding and aluminum mullions. The silver facades of the office building contrast with the dark-clad design center, which is located at the north of the building.
Facing a river running through the campus, the staff canteen building is connected to the office building and the design center through a covered corridor/walkway that accommodates the movement of people. The outdoor green spaces and courtyard enclosed by the three buildings encourage interactions among the community, while transparent materials provide the staff a spectacular view.