Project Photos
Situated in the heart of Tsim Sha Tsui, one of Hong Kong's most vibrant precincts, the Humphreys provides guests a cozy yet modern home away from the hustle and bustle of the city.  The property was originally a 10-storey post-war commercial building that was once used as a hotel and closed in 2012. The client acquired ownership of the 50-year-old building with an intention to gentrify the premises into an elegant and comfortable serviced apartment branded within the concept "home away from home."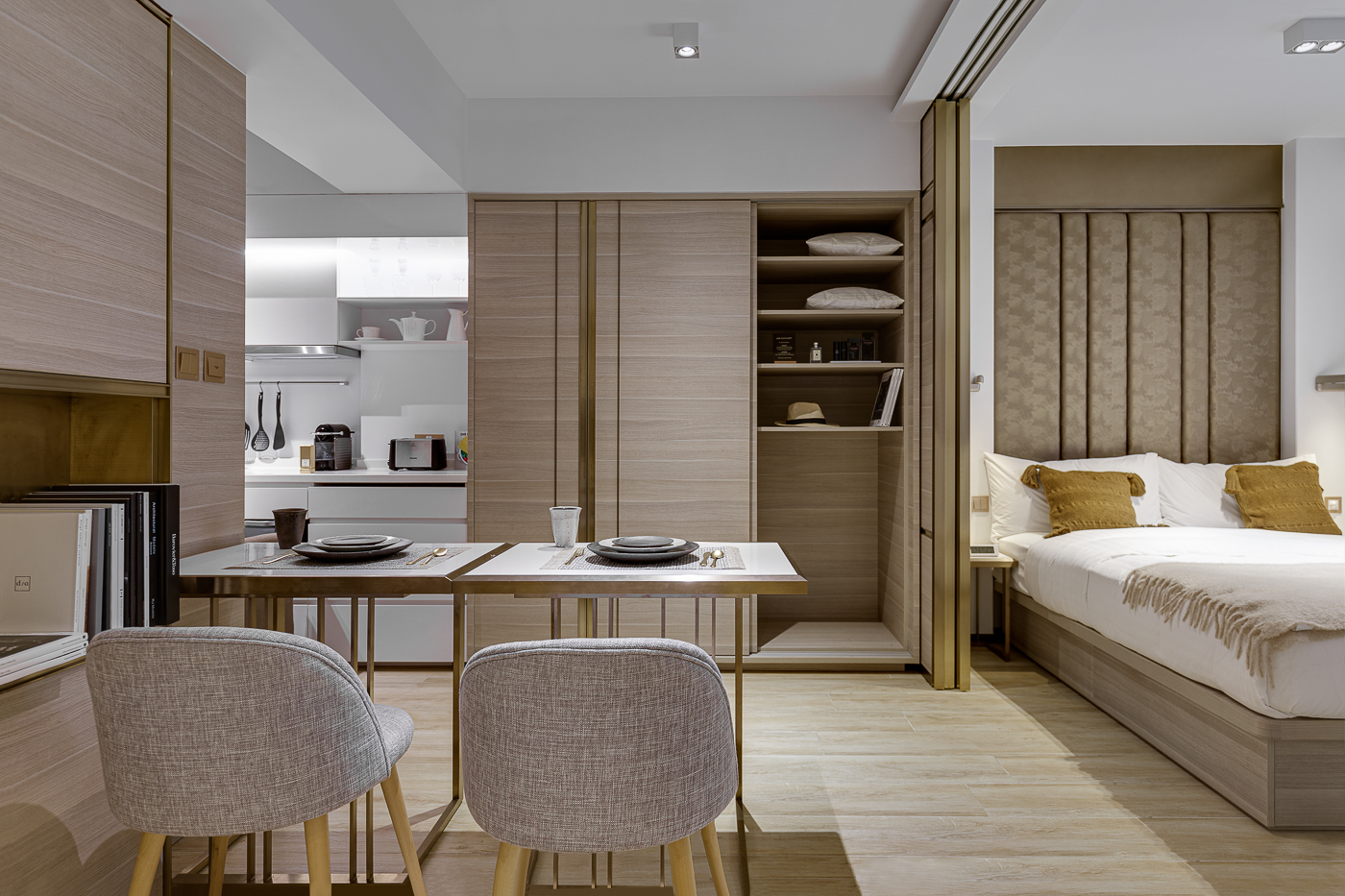 Our design team was responsible for providing façade refurbishment as well as interior renovation for key public areas and bedroom suites. The renovation work has not only given the exteriors a brand-new look, it has converted the lower floors into retail shops and restaurants, and the upper floors from 4/F to 8/F into fully furnished serviced apartments. The building now offers 20 contemporary 1- and 2-bedroom suites, ranging from 27sq.m to 33sq.m. The project has also rehabilitated the rooftop into a terrace, providing an urban oasis for guests to catch glimpses of the city's skyline.
The renovation has preserved the historical legacy of the old Tsim Sha Tsui, and more importantly brings back the beauty of the long-forgotten classic post-war modern architecture. The success of this effort is publicly recognized, as the Humphreys won the Merit Award for Maintenance and Rehabilitation as part of the 2019 Building Surveyor Awards. The renovation has not only saved an old dilapidated building from being demolished, it gave it a second life as a mixed-use destination that serves the community.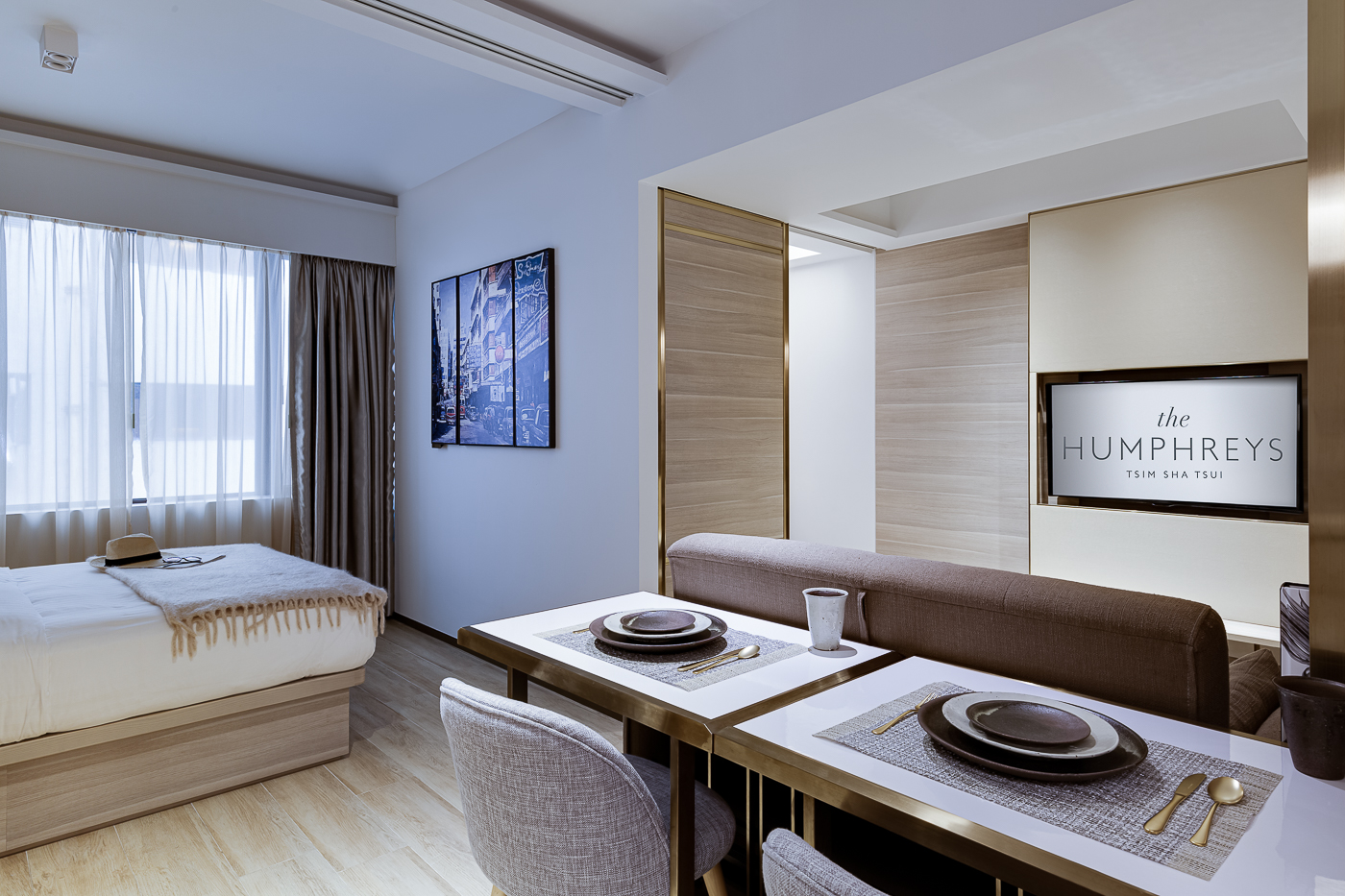 The client's objective is to provide guests a cozy home away from the hustle and bustle of the Hong Kong streets. Despite the compact size, each apartment suite includes a fully equipped kitchen, a multi-functional area for dining and working along with a bedroom. Sliding partitions allow guests to separate living and sleeping areas, while keeping the compact apartment feeling light and airy.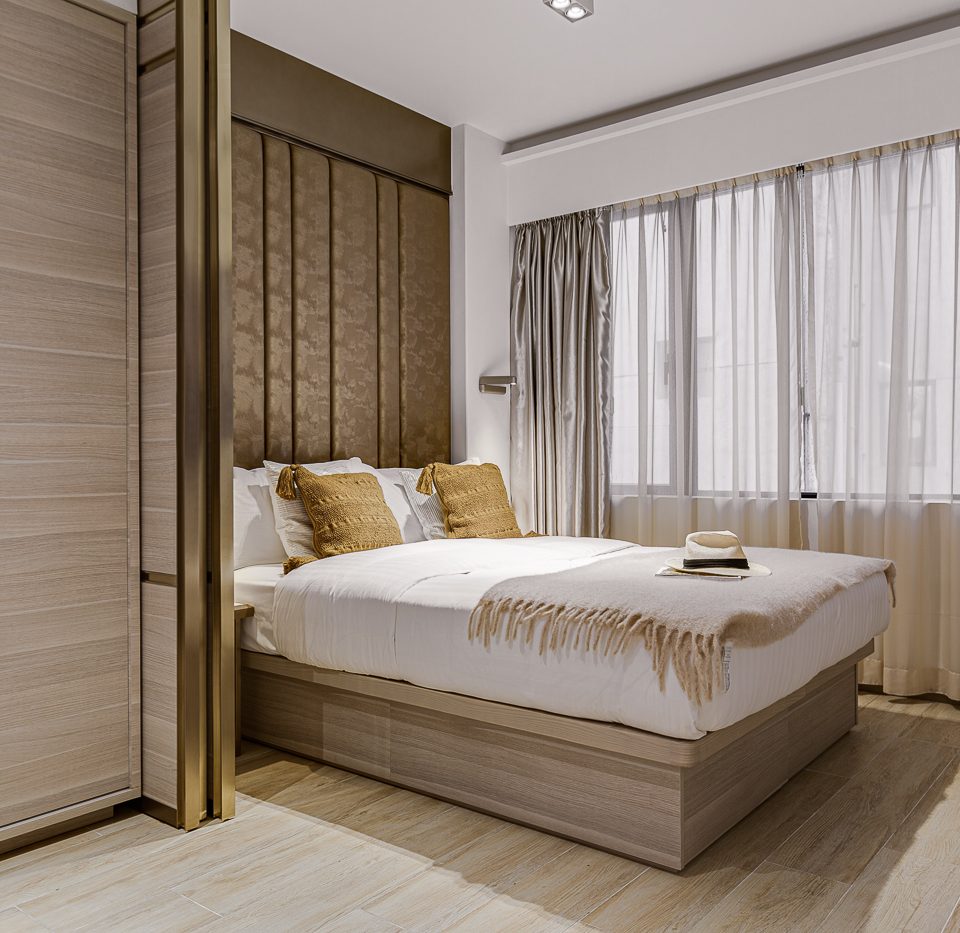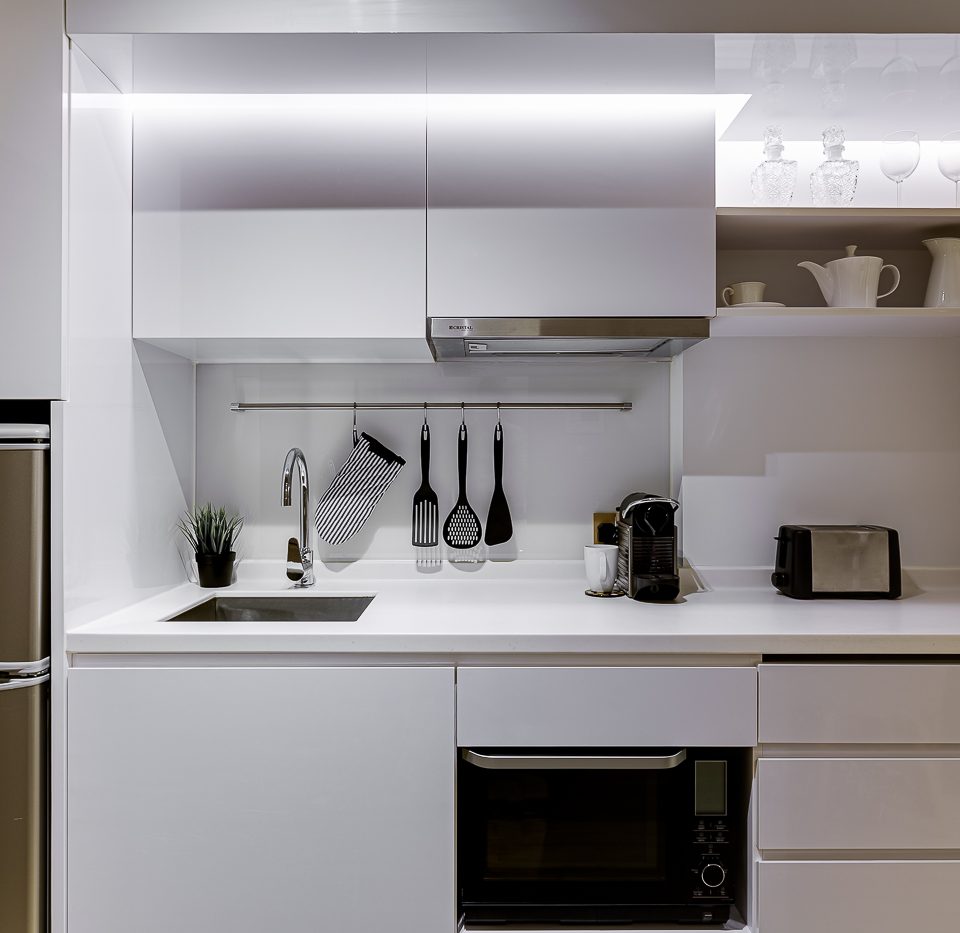 In order to deliver a warm and relaxing atmosphere, wooden materials and soothing colors were purposefully selected as the base of the design, while the contemporary touches in the details keep things modern. The neutral color palettes throughout the furniture and fixtures deliver an utterly homey atmosphere, while the metal detailing on the cabinets and the champagne finish of the sockets and door locks add a contemporary touch to the overall ambiance.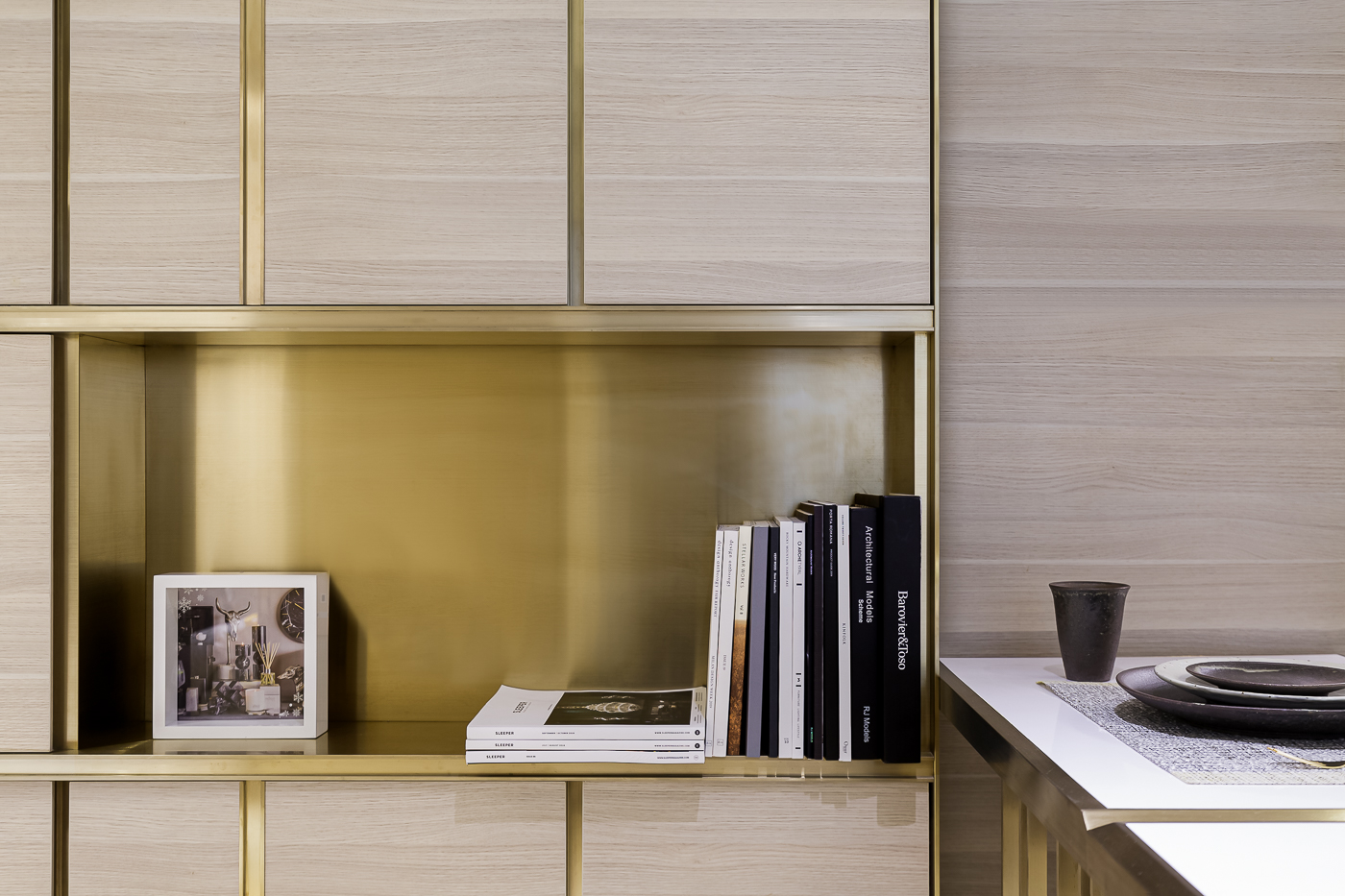 In addition to the use of saturated accent colors with brown undertones, the interior design team has thoughtfully placed accent pieces with layers of soft textures to warm up the space. The metallic embossed headboard with heavily patterned and richly textured fabrics evokes a sense of luxury whilst maintaining a timeless vibe.