Project Photos
The Secret Con Dao Resort is located in a colonial heritage neighbourhood along a tranquil beachfront of Con Dao Island – the most pristine beach destination in Southern Vietnam. Con Dao is an offshore archipelago with a total area of 76 square km where 80% of the land area is the National Park, soon to become a UNESCO reserve area, offering magnificent landscapes. Featuring 196 newly designed guest rooms hotel and a restored 100-year-old villa, the resort bridges a modern version of Vietnamese heritage and culture with the local colonial character. The landscape plan connects guests to the resort's amenities through a sensitive approach to the site's pristine ecology by creating a journey through the past and present. Guests can enjoy the activity of the pool, comfy relaxation, and fine dining experiences, all within a stunning tropical setting.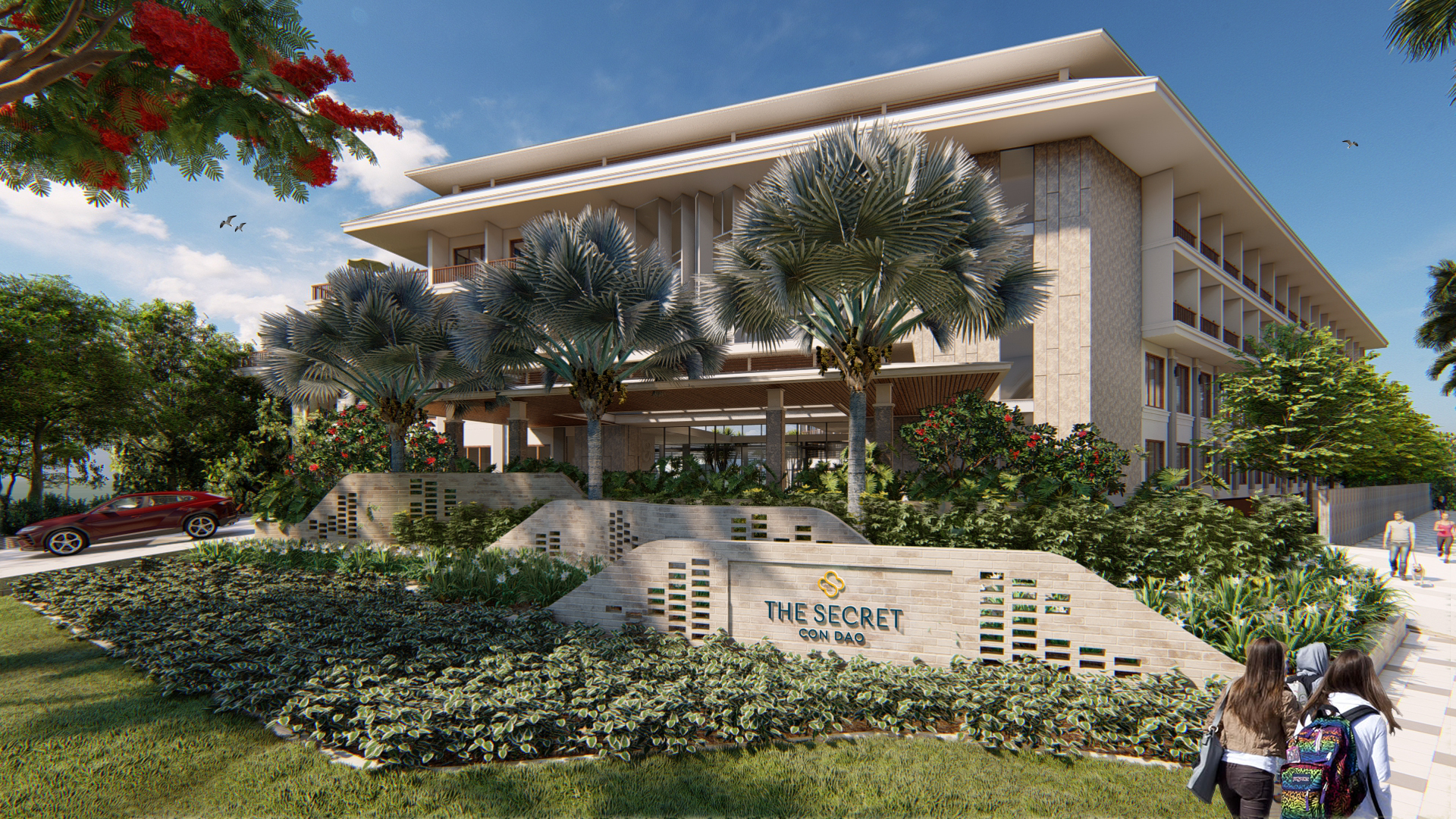 Drawing on the character of ancient villa architecture and the unique layout of the site, the B+H Landscape Team created the "Garden Pavilion" landscape concept design for the resort. Inspired by the traditional pattern and scale of old private gardens, a series of garden rooms have been designed to accommodate a variety of amenities and functions. Mimicking local agricultural terracing, our design team subtly elevated and depressed select zones to create more dynamic experiences across this intimate site, while also seamlessly connecting a vista between the ocean and infinity pool.
The central element of the resort landscape, the elevated infinity pool at ground level, has sky-blue tiles with eye-catching patterns symbolizing sand waves on the beach. The combination of stunning colour and texture lends a dynamic look to the pool area. Along the pool's edge, there is a captivating coral-shaped Instagramable deck inspired by the marine life found in the waters of Con Dao Island. Made of lightweight concrete with fibreglass and a steel core, the first of its kind, the check-in pavilion blends harmoniously with the pool and surroundings, creating a unique panoramic view as well as a playful private retreat that becomes a destination in its own right.
The tree planting strategy was thoughtfully developed to not only preserve existing trees, but also enhance the authentic tropical garden character through the use of native plants. Composing 65% of the total site area, the resort landscape was designed to be a 'productive' landscape and contains a series of agricultural gardens that work to clean the environment and provide food for hotel guests.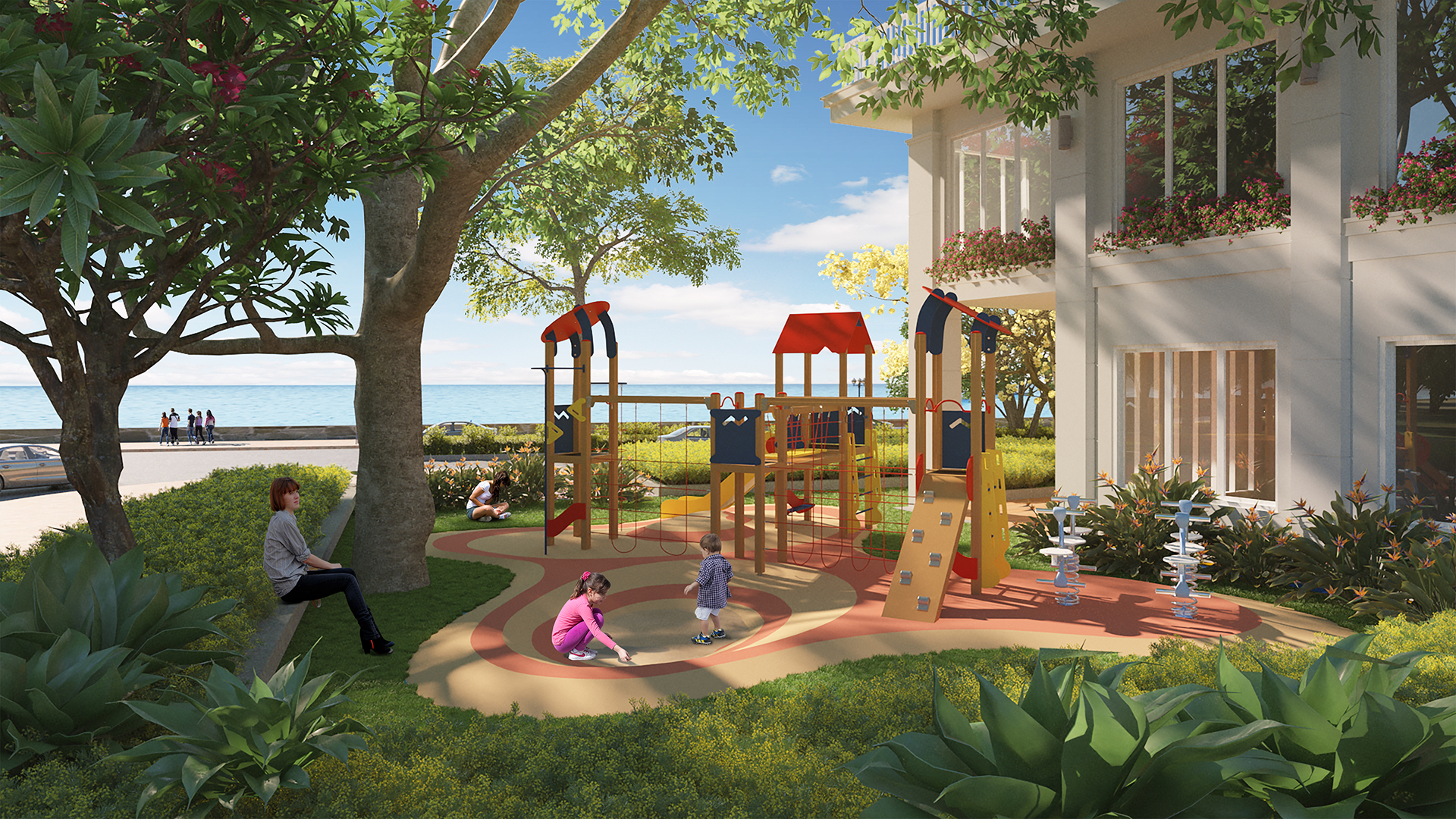 Con Dao Island is a hidden gem in Vietnam, known for its unspoiled landscapes and natural scenery. Capturing the unique site context while acting as a link between past and present, the landscape of Secret Con Dao Resort will establish a new sensitively designed resort destination that enchants domestic and international travelers around the world.