Project Photos
Uxbridge Health Centre is a two-storey newly constructed building on the Uxbridge Hospital campus. The Health Centre is a unique partnership between a group of ten local physicians (Uxmed) and a major hospital system (Oak Valley Health) who own and operate the hospital on the project site. In exchange for the use of the land and with the hospital as a partial tenant, B+H designed and administered the construction of a modern ambulatory building that will form one of the future wings of the adjacent rebuilt community hospital. The new building contains a café, pharmacy, retail diagnostics lab, physiotherapy practice as well as a 30-exam-room multipurpose clinic for the physician group. In addition, Oak Valley Health has funded over 10,000sf of shelled space for its own clinics and diagnostic imaging.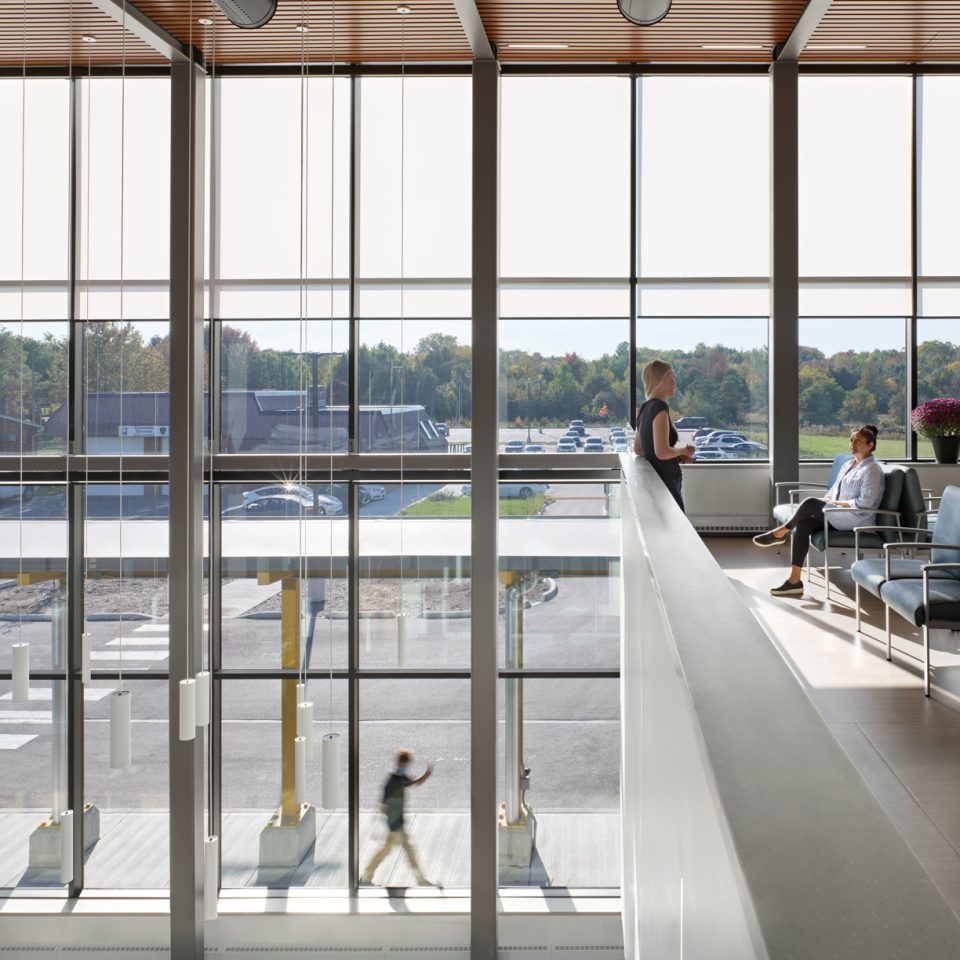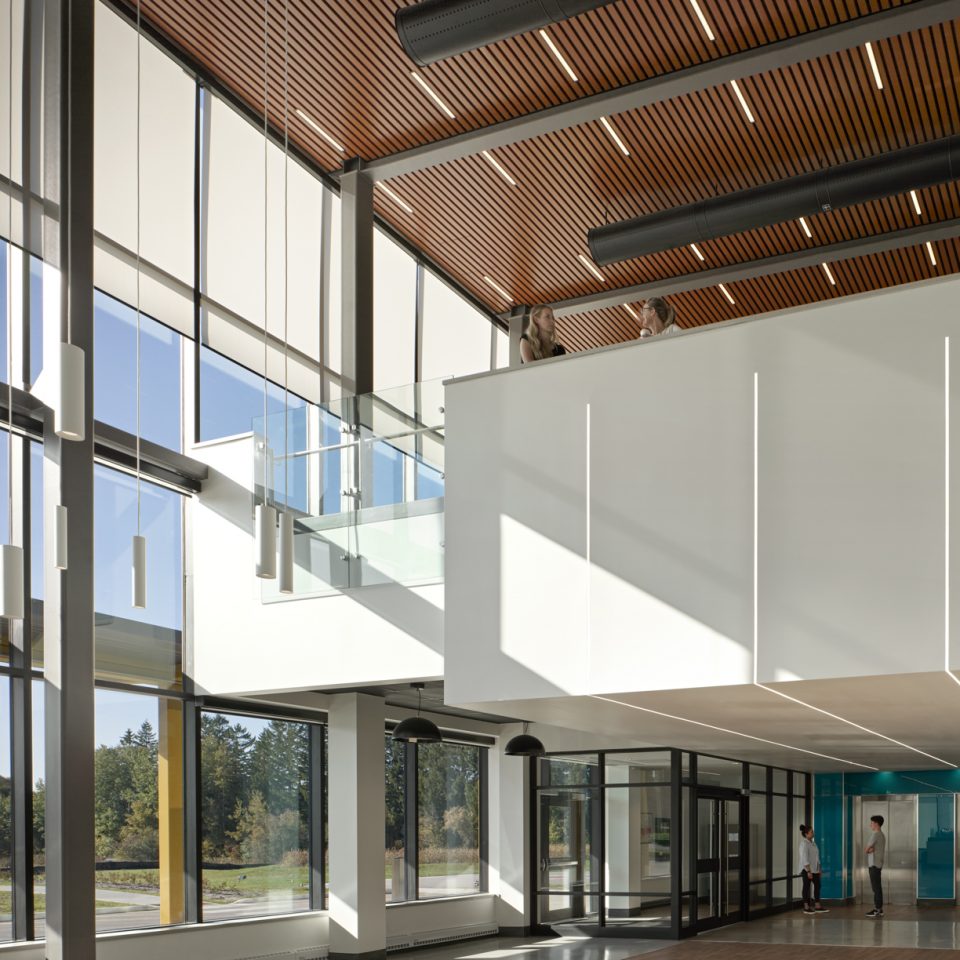 B+H developed the project from the outset with Uxmed and Oak Valley Health – programming the functions in the building, establishing budgets, and developing a complex site plan that enabled the construction of the new Health Centre while the existing hospital continued to function. The site is a prominent location in the community and abuts conservation lands and watercourses. We worked closely with the Uxmed team and their business manager to create a unique space and flows that suited their practice model and staffing. The building design also must anticipate its future integration with a major rebuild of the main hospital. To support the Uxmed/Oak Valley Health partnership, B+H developed a costing and scope split/sharing agreement and assisted the conclusion of leases and agreements.
The project was delivered via a Construction Management contract and B+H delivered the full design documents and supported the full construction process with contract administration services. B+H's services on the project included Programming, Master Planning, Clinical Planning, FFE, Interior Design, Development Approvals (minor variance and Site Plan).