Project Photos
Inspired by Singapore's affluent, cosmopolitan energy, the design of VUE rooftop bar & grill exudes modern elegance with subtle touches of intricate details throughout its high-end, stylish finishes. This ranges from the Italian furniture selection, to view-oriented, efficient spatial planning and integrated lighting curated and programmed to adapt to the changing ambience throughout the day and night.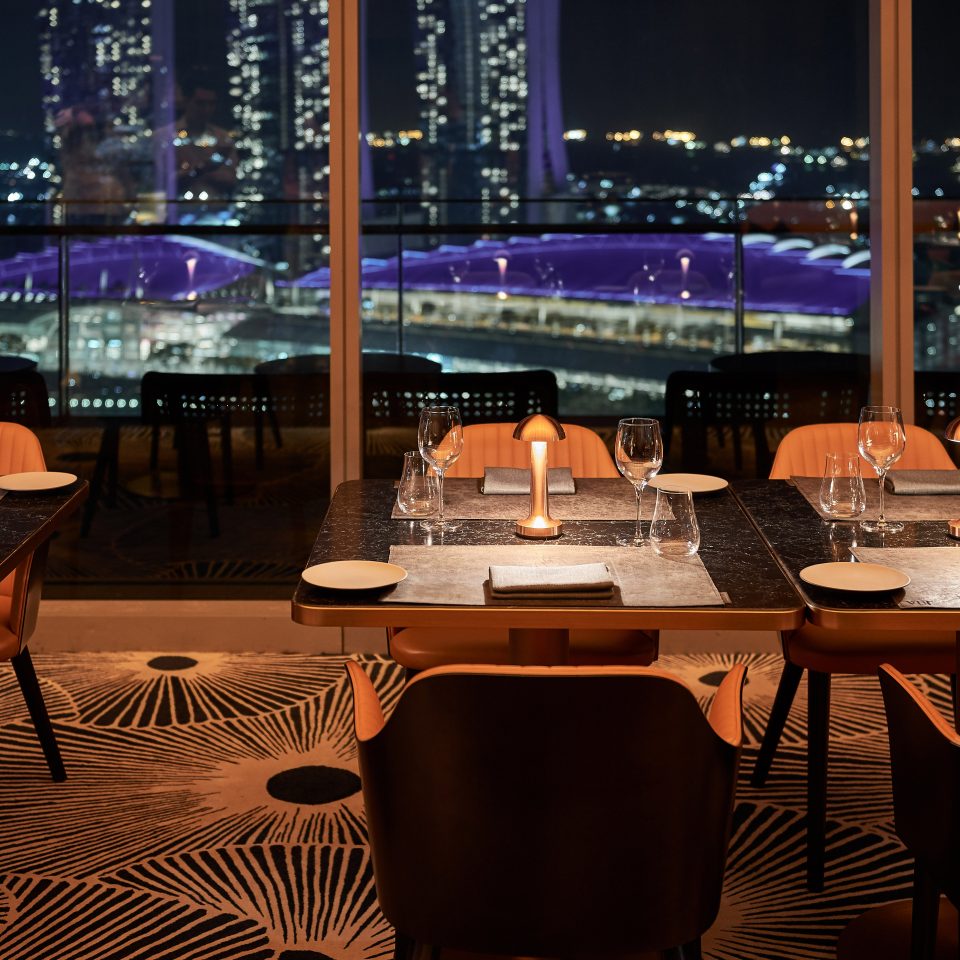 Accessible via a private elevator, you are welcomed into a bejewelled path and entry hallway with an impressive showcase of a floor-to-ceiling wine display and bespoke art, punctuated by a tall mirrored ceiling creating a bold sense of arrival and anticipation.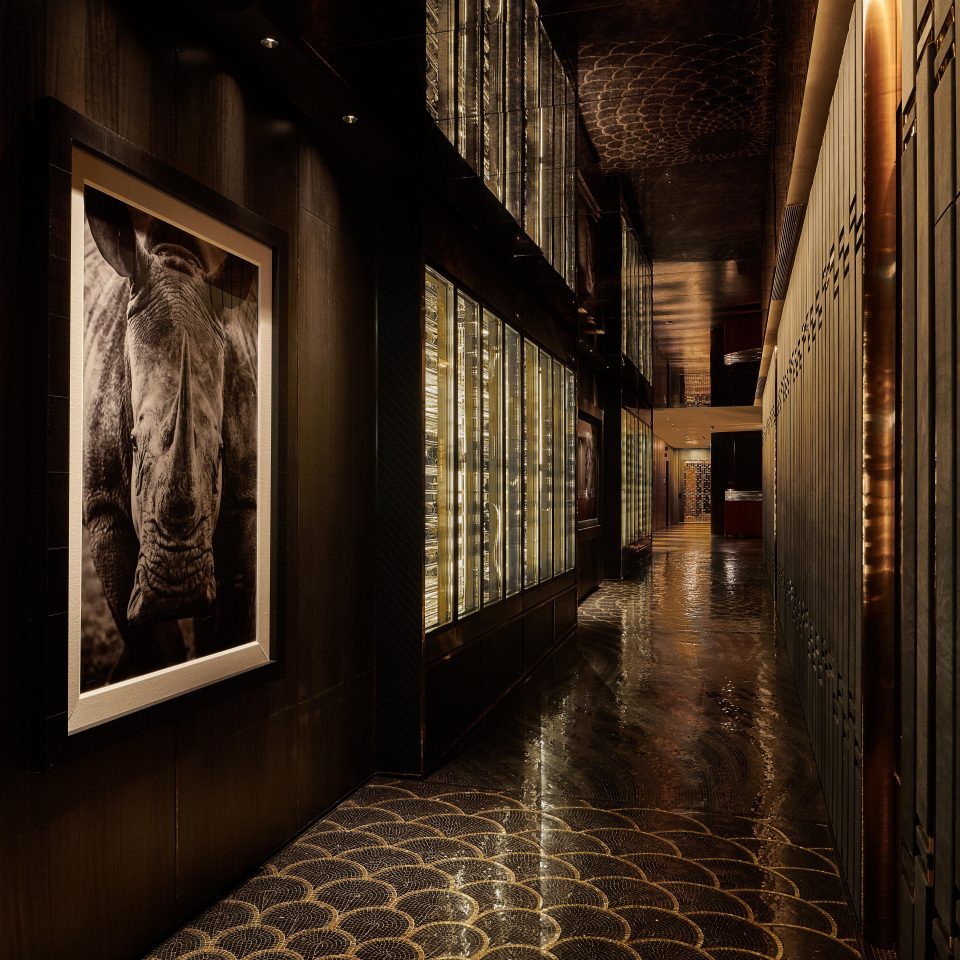 Entering the main dining area, guests will be awed by the sudden expansion of spatial volume formed by the cathedral-effect, barrel vault ceiling made of oxidized copper against the backdrop of the spectacular Marina Bay, evoking a sensational moment. While luxurious ink and tan leather seats create a comfortable setting, the warm lighting from the lamps lined along the refined millwork wall softens the overall atmosphere.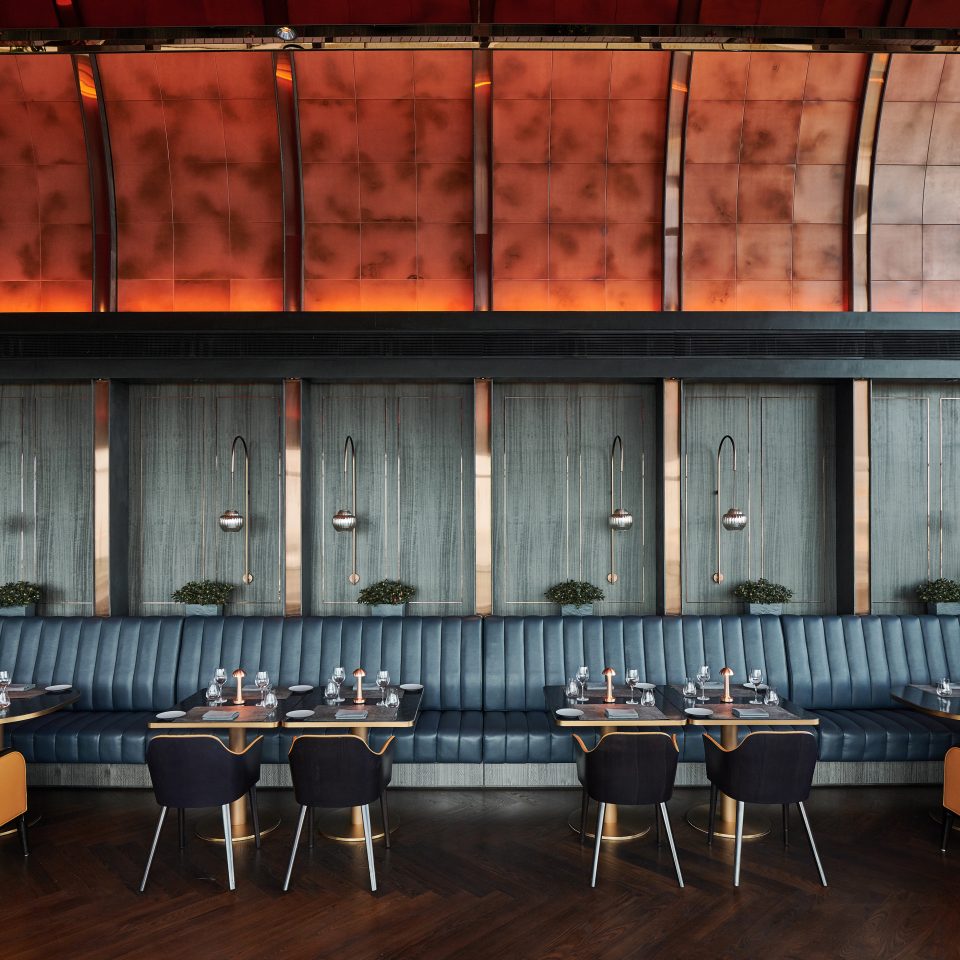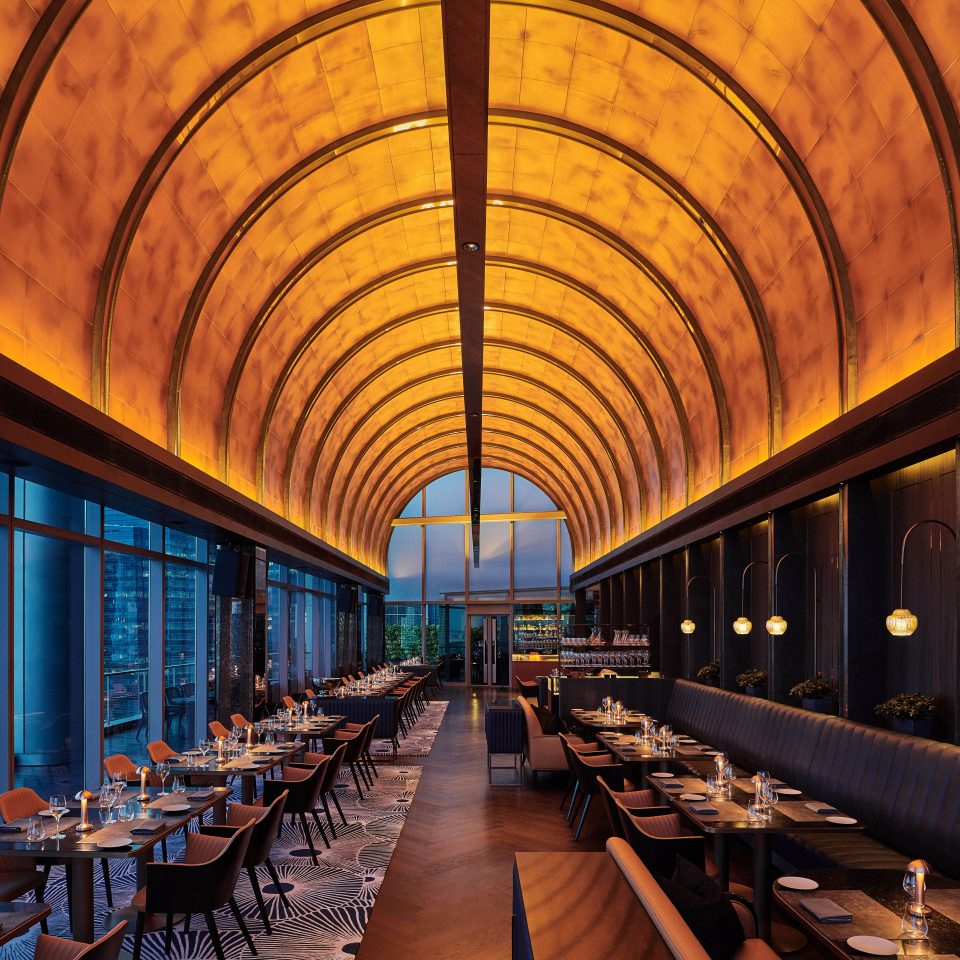 The exclusive private dining room is outfitted with a generously sized custom-made table made of exotic wood veneer, chairs clad in beautifully detailed leather, a rich wool and silk area rug all while being surrounded by deep millwork and gold accents.  This is in-vogue dining experience with equally unparalleled views of the skyline. The outdoor rooftop spritz bar offers an open and light-hearted drinking space topped by the occasional sea breeze and panoramic city views.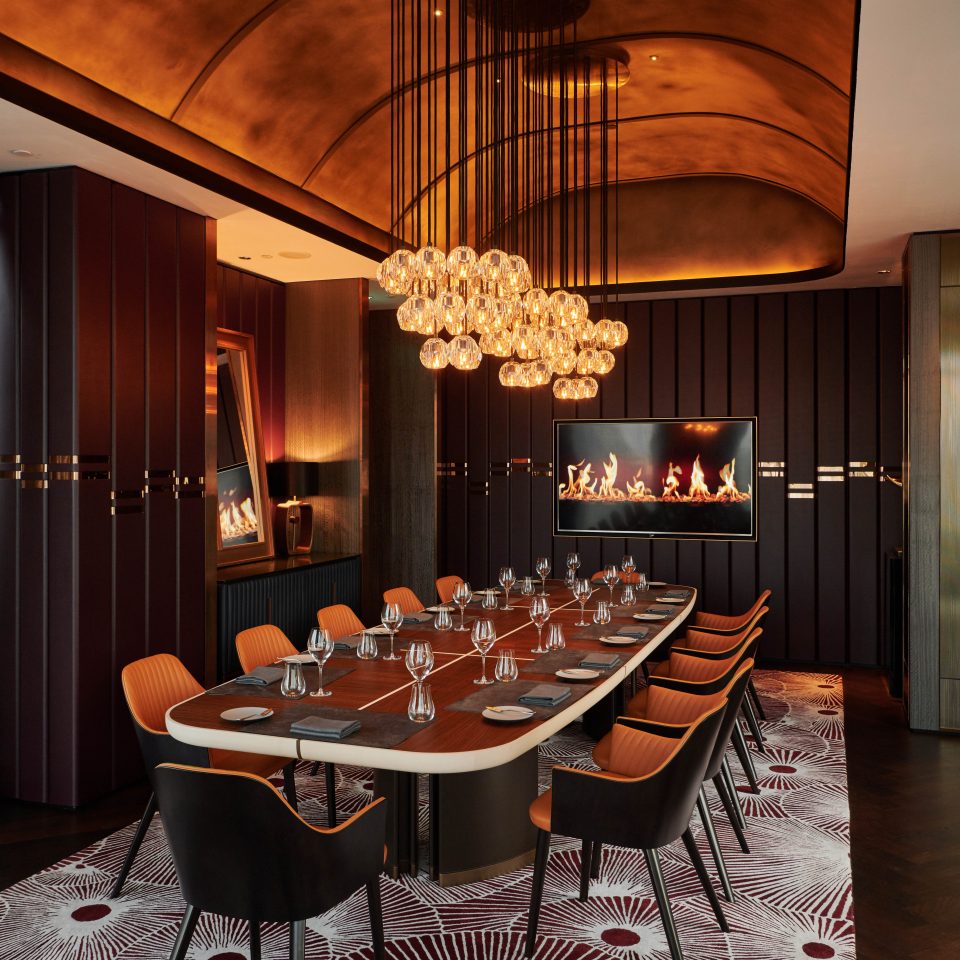 The overall composition of exquisite materials and natural finishes delivers the impression of atmospheric luxury, yet with a visible uniqueness and appreciation of the finer details. The elegant interiors and echoless acoustics invite VUE guests to savor fusion delicacies as they enjoy the stunning vistas of Marina Bay and the Singapore skyline over intimate conversations.