Project Photos
Xnor.ai makes AI accessible to everyone, everywhere. Founded in an AI incubator in 2016, the company's rapid growth launched them into their first office in 2018, when they hired B+H Advance Strategy to quickly transform a class-B office into their new home, on-par with the glossy incubator space they had outgrown.
All Xnor.ai employees participated in a visioning workshop run by B+H Advance Strategy that provided a platform for an in-depth exploration of just exactly what it is that they do, why it matters, and who it will benefit. Starting with Current State and projecting out to their desired Future State, the workshop defined the qualities that would characterize Xnor.ai's culture and brand. This work established a set of guiding principles that not only informed design but created touchstones for their desired culture. The defining characteristics of humor, openness, accessibility and experimentation inform every aspect of the workplace design.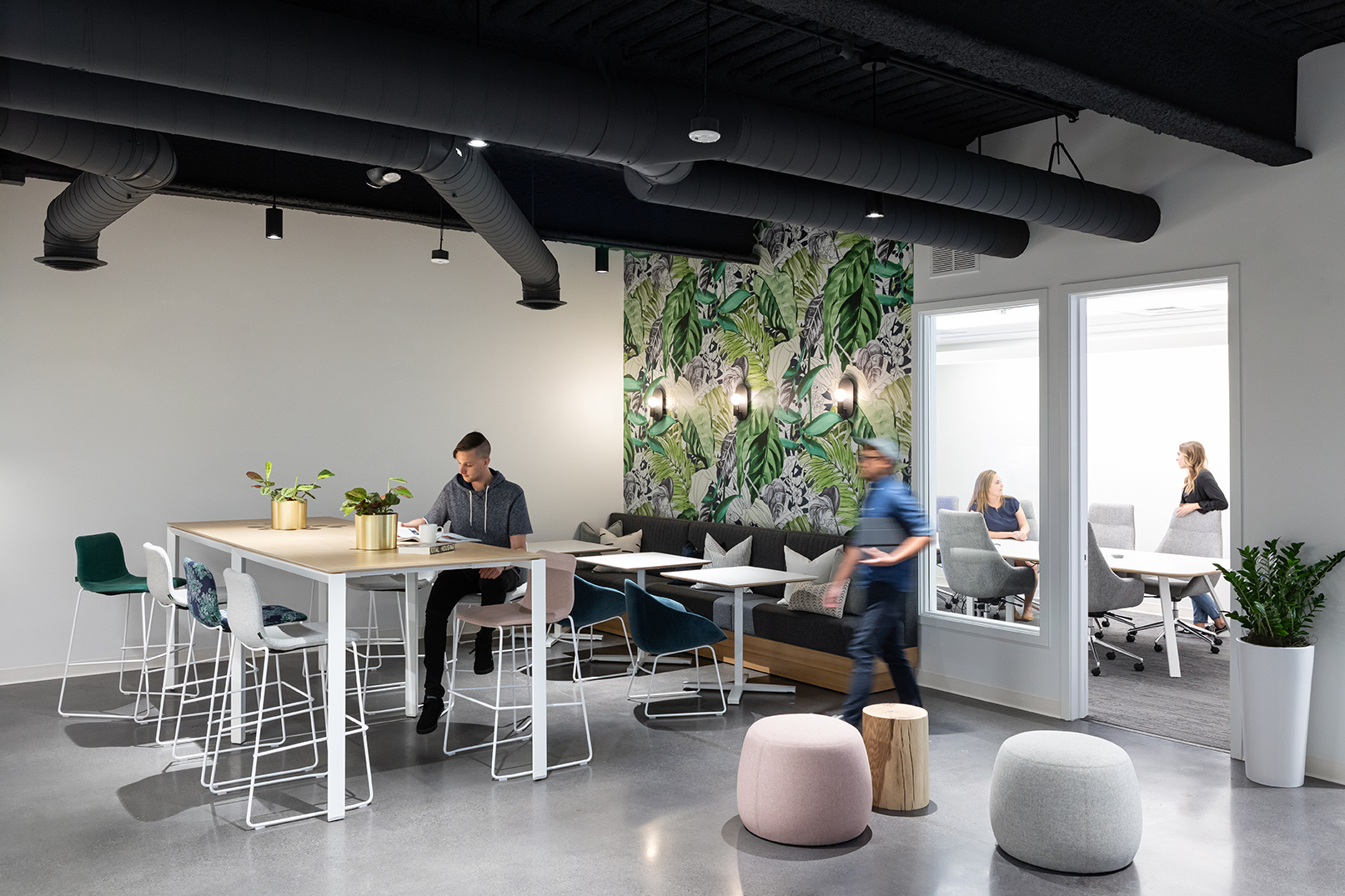 The resulting design allows employees to tinker with drones, 3-D printers, and other gadgets – including the intelligent camera they're testing for the kitchen fridge.  Playful elements like Alfred, the AI-powered, moustachioed receptionist, permeate the space.
Xnor.ai is also thinking about challenges within the tech industry itself. Advocates for increasing diversity, promoting inclusion and attracting more female talent, Xnor.ai required our design to be welcoming to all.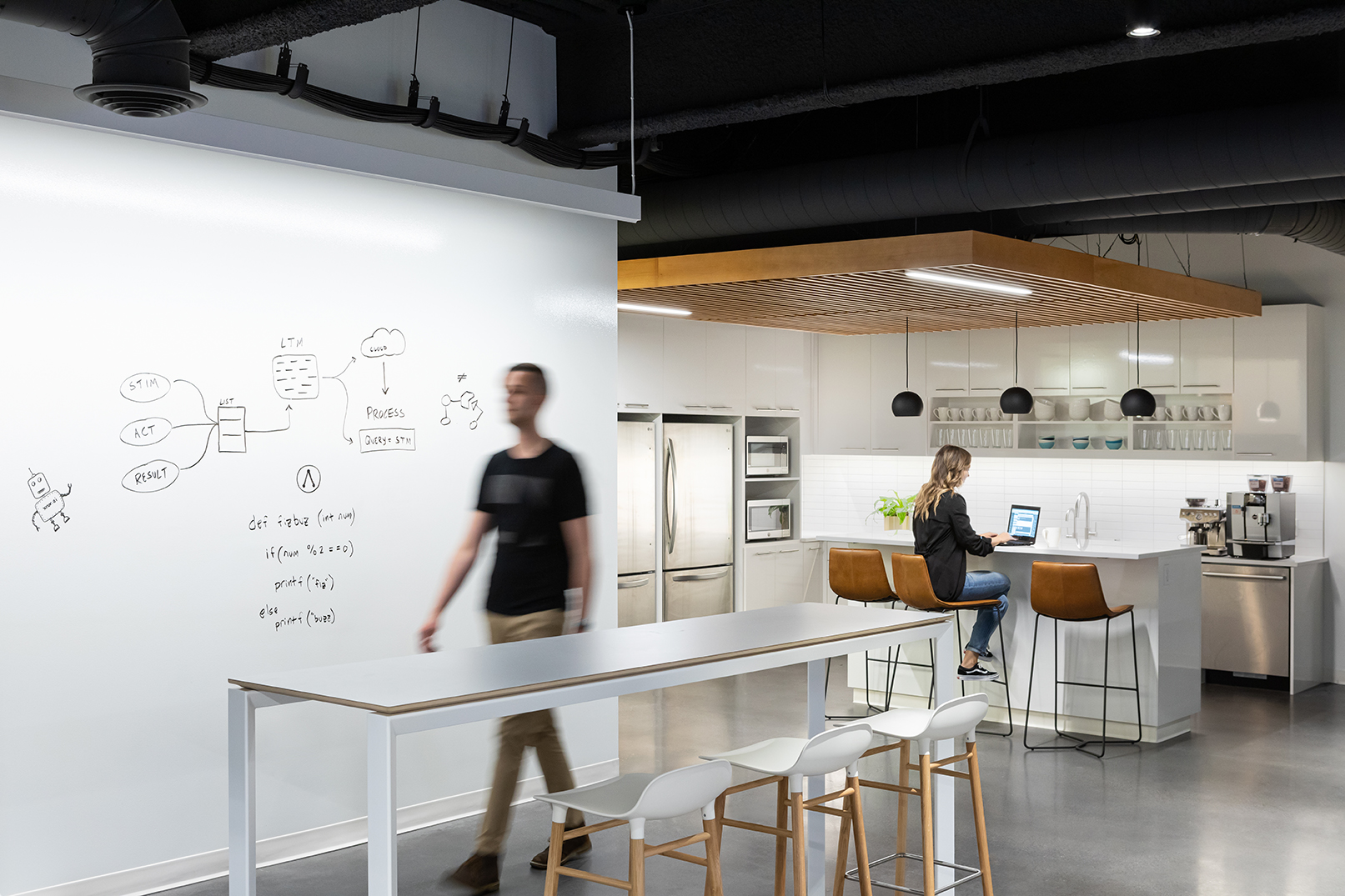 The aesthetic is clean and bright. The design blends technology with biophilic elements. Big windows fill the space with sunlight and Lake Union views. Softer elements, fabrics and finishes create a hospitable feel. The open kitchen, stocked with healthy options, encourages the team to share both meals and ideas.
Every conference room wall is writable, each desk has eight outlets, large monitors are plentiful, and their server room is packed with enough computing power to boldly explore new heights of AI.  They're pumping so much power into the building that they had to beef up both the cooling and electrical infrastructure.
In all aspects of their workplace design we followed Xnor.ai's prioritization of the well-being of their employees in support of a mission they deeply believe in. All of the initiatives in this space aim to remove barriers and empower employees to build something that might change the world by democratizing access to Artificial Intelligence.
Pulling the thread all the way through, the visioning process informed both their physical and online presence, culminating in new brand standards and guidelines, a new webpage design, and even a logo that honors the breakthrough algorithm on which Xnor.ai's platform is based.