Project Photos
The interiors for the new Liquor Control Board of Ontario (LCBO) headquarters located at 100 Queens Quay East span seven floors and reinforce the LCBO's distinct culture and brand through a mixture light woods, textured cork, and distinctive graphics.  The open, flexible office workspace capitalizes upon the stunning views of the Toronto waterfront and downtown. The interior workplace environment successfully balances group collaboration with individual focus, critical to support hybrid work models. The range of settings support a variety of work activities and provides a sense of place, variety, and choice. Concurrent development of the architecture and interiors by the B+H team facilitates a cohesive and unified aesthetic inside and out.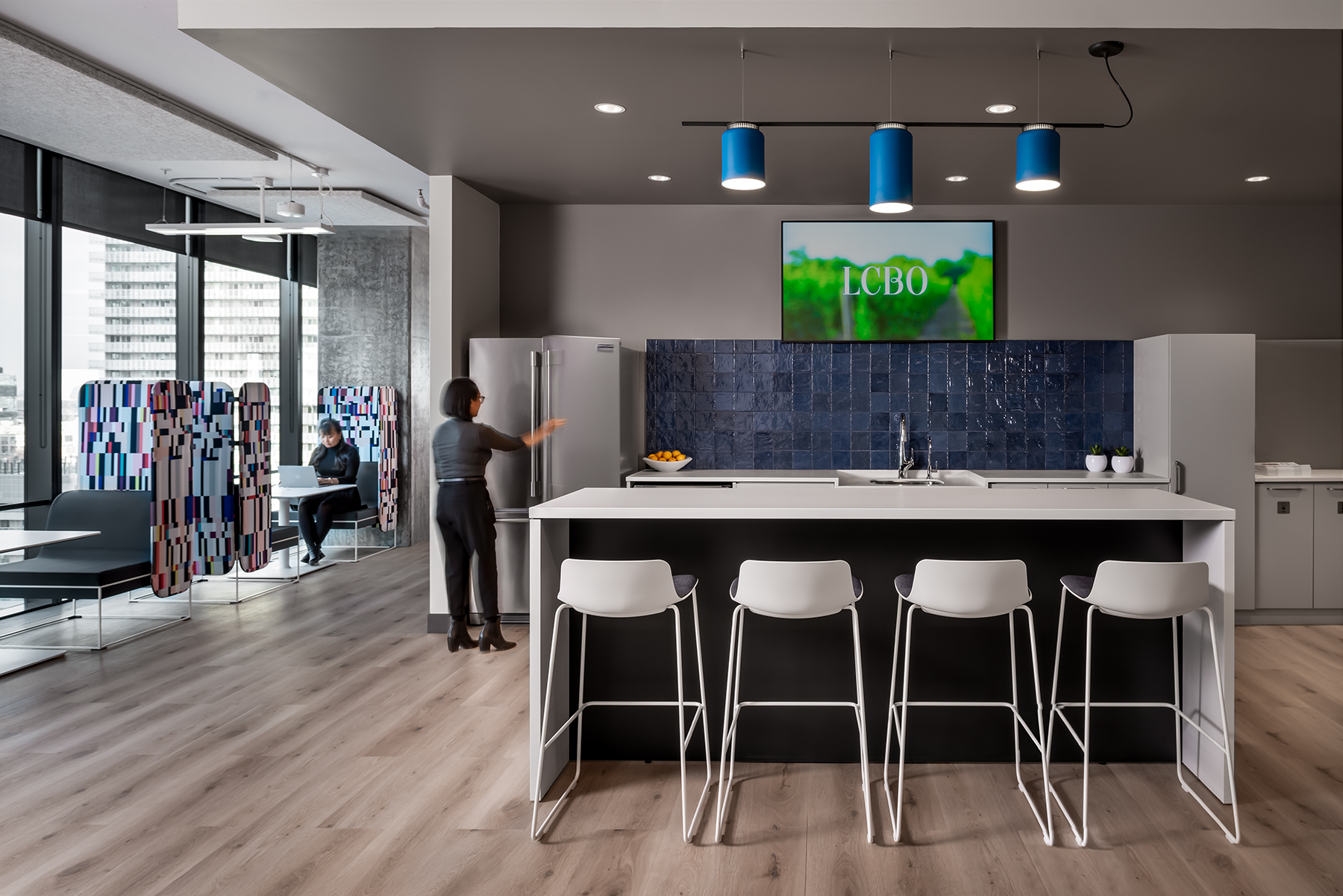 The B+H ExD team used colourful and engaging large-scale graphics, inspired by the beauty and tone of alcohol labels to create texture and ambiance on each floor. Using a mixture of matte and metallic tones and textures reflecting the finish of printed wine labels, each elevator lobby and floor has a unique and distinct colour and pattern to help orient employees and guests, alike, while providing a welcoming sense of arrival. 
Near the public reception desk, an interactive cocktail party wall welcomes everyone and encourages the sharing of favourite cocktail recipes, creating a fun and whimsical gathering place.